The Best 3 Marijuana Stocks For Your Cannabis Portfolio
Marijuana stock investors are keeping watch for the next investment opportunity. With the current wave of volatile trading, the end result every investor wants to see is a rise in trading. Yet this volatile action has impacted the cannabis sector for some time now. This has left many shareholders in a place where they need to be quick enough to take profits when there is a bounce. But when there is a recovery most times companies have not been able to sustain that momentum.
So if they miss the chance there is no telling when the next rise in trading will occur. Still with the cannabis industry growing and developing it is possible to see better trading in the near future. That is why those who believe in the future of cannabis are looking for the best marijuana stocks to buy. Especially with how low this volatility has dropped certain cannabis companies.
Now before you begin investing you should not just create a trading plan but do thorough due diligence. The more you know about a company and what they are doing as a business will give better insight into making better investment choices. The companies below are several marijuana stocks to watch in today's stock market.
Marijuana Stocks To Watch In The Stock Market 2023
4Front Ventures Corp. (OTC:FFNTF)
StateHouse Holdings Inc. (OTC:STHZF)
Medicine Man Technologies, Inc. (OTC:SHWZ)
4Front Ventures Corp.
4Front Ventures Corp. owns and manages licensed cannabis facilities in state-licensed markets in the United States. The company operates in two segments, THC Cannabis, and CBD Wellness.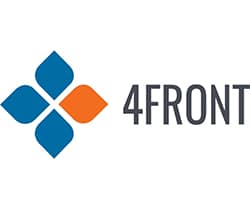 On June 29th the company launched a new live resin limited edition edible. As well as a comprehensive concentrate lineup. This will significantly expand the company's brand portfolio in Massachusetts.
Words From The CEO
"As more Bay State consumers resonate with the quality of our high-quality brands and competitive pricing, we continue to see basket sizes increase," said 4Front CEO Leo Gontmakher. "We believe the rollout of these popular brands in new alternate formats offers a little something for everyone at a price point that doesn't break the bank.
StateHouse Holdings Inc.
StateHouse Holdings Inc. an integrated omnichannel cannabis company, engages in the cultivation, processing, manufacture, distribution, and retailing of cannabis products for the adult-use and medical markets in the United States.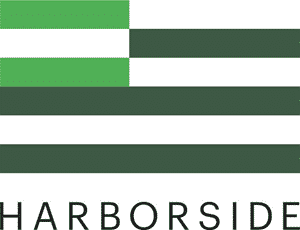 In recent news, the company announced the extension of Series A debt obligations to July 3rd, 2023. The company's Series A debtholders have granted StateHouse a further extension to July 3, 2023. This is for the repayment of the Company's outstanding debt obligations owing to the Series A Debtholders.
[Read More] Top Marijuana Stocks To Watch In Today's Stock Market 2023
Medicine Man Technologies, Inc.
Medicine Man Technologies, Inc. doing business as Schwazze, engages in the cultivation, manufacturing, distribution, and retail sale of cannabis and cannabis-related products in Colorado and New Mexico.

It operates through Retail and Wholesale segments. Recently the company completed an acquisition to manage the assets of New Mexico cannabis operator, Everest Apothecary, Inc. This acquisition increases Schwazze's New Mexico retail count to 32. As well as provides expanded coverage throughout the state.
[Read More] Maximizing Returns on a Budget: The Best Marijuana Penny Stocks Under $1
Words From The Company
"This acquisition fits well within our growing portfolio of retail brands alongside R. Greenleaf, and firmly positions us as a top operator in the New Mexico market," said Nirup Krishnamurthy, President of Schwazze.
---
MAPH Enterprises, LLC | (305) 414-0128 | 1501 Venera Ave, Coral Gables, FL 33146 | new@marijuanastocks.com