Cannabis Industry Gains For 2020
Marijuana stocks and the cannabis industry have become some of the biggest winners in a year that has been a struggle for a global economy. Recently the cannabis industry's stamp in the U.S. continues to grow on a state-by-state basis with the increased possibility of federal legislation in 2021. At the present time leading marijuana stocks like Green Thumbs Industries Inc (GTBIF Stock Report) have continued to see gains and have reported record revenue for the latter part of 2020. In general cannabis use for medical purposes or adult recreational use has continued to increase at a rapid pace. In addition, the derivatives market is still relatively young and could hold potential growth for a more accepted U.S. cannabis industry in the next five years.
[Read More]
At the present time, there are several larger MSOs that have emerged as the cannabis industry leaders. Other than Green Thumb Companies like Cresco Labs Inc. (CRLBF Stock Report) and Curaleaf Holdings Inc. (CURLF Stock Report) has also experienced record revenue in their latest financials and have been performing well for investors. Currently, these cannabis stocks are at some of their highest share prices for 2020. For this reason, cannabis investors could start looking in other areas for marijuana stocks with more growth potential. While these larger marijuana companies could be possible pot stocks to put on your watchlist recently up and coming companies have seen a rise in gains.
Which Cannabis Stocks Hold The Most Value?
To start marijuana stocks in December 2020 have continued to add on to gains started by the election rally in November. But this week we have seen much larger gains in lower-priced cannabis stocks. For example, marijuana stocks like Sundial Growers Inc. (SNDL Stock Report) almost saw triple-digit percentage gains this trading week alone. In reality, finding marijuana stocks like Sundial before the move can make for a quick gain in your portfolio. Presently these are types of plays are good for swing trading and making some short-term plays in the market.
With the intention of finding some marijuana stocks that could hold more value for 2021, we can research some pot stocks to watch. In view of the fact, these marijuana stocks have not yet regained the value lost during the March crash they could hold greater growth potential for next year. With this in mind let's take a look at marijuana stocks that have yet to fully recover in 2020.
Marijuana Penny Stocks To Buy [Or Avoid] In 2020: Fire & Flower Holdings Corp.
Fire & Flower Holdings Corp. (FFLWF Stock Report) is a leading adult-use cannabis retailer positioned to capture a significant Canadian market share. Recently the company completed an acquisition of Friendly Stranger, Happy Dayz, and Hotbox Retail Chains. In fact, with the completion of this acquisition, the company creates one of the largest footprints for a Canadian cannabis retailer. Fire & Flower now owns and operates 69 stores under four distinct district banners. In essence, the deal will help Fire & Flower increase its scale and possibly achieve positive operating EBITDA in the near future. Additionally, the company announced today that it would establish an at-the-market equity program that allows it to issue and sell up to CA $15 million of common shares. In essence, this would give Fire & Flower flexible access to capital to help strengthen its financial position and accelerates growth toward profitability.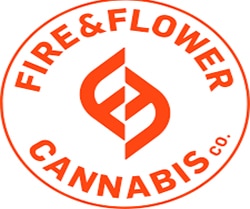 FFLWF stock has recovered over 100% of its stock price since the March crash. But currently, the stock is down from its January high of $0.92 a share. Currently, analysts are giving FFLWF stock a price target of $1.39 an increase of over 110% from current levels. As Canada continues to grow its derivatives market Fire & Flower could be a well-positioned cannabis company for 2021. For this reason, FFLWF stock could be a marijuana stock for your 2021 watchlist.
Marijuana Penny Stocks To Buy [Or Avoid] In 2020: Liberty Health Sciences Inc.
Liberty Health Sciences Inc. (LHSIF Stock Report) is a provider of high-quality cannabis with a focus on operational excellence from seed to sale. Last month the company opened its 27th dispensary in St. Augustine Florida which currently one of its largest retail locations. In addition, the company plans to open additional locations through the end of the year and into 2021. As a matter of fact, these Florida dispensaries will be supported by the company's cultivation and manufacturing facility located in Gainesville. Also, important Liberty Health has signed lease agreements to open another 10 new locations. In addition to its dispensary footprint the company has a strong portfolio of vaporizer brands, and one of the first to market with distilled cannabis oil in cartridges.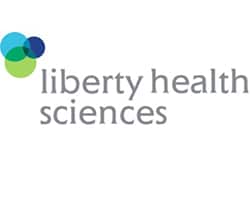 [Read More]
LHSIF stock has not seen substantial gains since the March crash. Actually, the stock could be due for some increase in the share price. Currently trading at $0.40 the stock had a high of $0.58 back in January. At the present time, some analysts are saying LHSIF stock could see some downside from current levels. If this holds true LHSIF stock could be one to watch for better entry-levels for short-term gains. With this in mind, LHSIF stock is cannabis stock to watch in 2020
---
MAPH Enterprises, LLC | (305) 414-0128 | 1501 Venera Ave, Coral Gables, FL 33146 | new@marijuanastocks.com