Are Marijuana Stocks In A Soaring Market?
Have you been watching marijuana stocks make gains in the market and wondering which cannabis stock to invest in? In reality, there are many pot stocks to watch that have future growth potential. Currently, cannabis stocks like Curaleaf Holdings Inc. (CURLF Stock Report) are trading at year-to-date highs and could continue to climb in the market. In general cannabis, demand has given many marijuana companies to record revenue growth in the 3rd quarter of 2020. This coupled with an election rally has boosted market value for the cannabis sector. So, the question is will this growth in the marijuana industry continue into 2021?
[Read More]
In essence, there are a few things that need to happen for this type of growth to continue in the cannabis sector. For one federal policy towards marijuana legalization in the U.S needs to happen in 2021. With this cannabis companies will be able to continue expanding without the red tape currently in place with banking and state regulation. Another factor that will play a part in growth is better economic conditions. Although the cannabis industry prospered during 2020 regardless of the pandemic, future growth would involve a return to economic normalcy. In reality, both these things look to be falling into place so the potential for the cannabis industry to have continued success is looking promising.
Finding The Right Cannabis Stock For 2021
With this in mind finding the right cannabis stock to invest in, involves investors doing due diligence on marijuana companies in the sector. Generally, this intel's looking into a company's financials and future plans of expansion and growth. Indeed, this could help narrow your options to pot stocks that fit your trading style and the needs of your portfolio.  For example, if you rather invest for the long term then maybe Innovative Industrial Properties (IIPR Stock Report) could be a good one to research. In detail, this cannabis industry REIT has proven less volatile than traditional cannabis stocks and also provides a dividend. Although this could be a good choice for the long term it doesn't expose the investor to recent gains in the pure-play marijuana stocks.
Nevertheless, top pot stocks to watch have made gains in the market for current cannabis investors. But since we are aware of the volatility currently investors are looking to other marijuana stocks for the value that has yet to be realized. In general, these cannabis companies may not be as large as the leading marijuana companies but could also hold potential. For this reason, let's take a look at 2 marijuana stocks with the potential for 2021.
Cannabis Stock To Watch #1: Ayr Strategies Inc.
Ayr Strategies Inc. (AYRSF Stock Report) is a vertically integrated U.S. multi-state cannabis operator that focuses on high-growth markets. The company cultivates and manufactures branded cannabis products for distribution through third-party stores. Recently Ayr acquired a vertically integrated cannabis operator in Arizona. In detail, the agreement includes three licensed dispensaries, a 10,000 sq ft indoor cultivation and processing facility, and an 80,000 sq ft indoor cultivation facility that's under development. Also, Ayr has been moving into Pennsylvania acquiring CannTech LLC which includes a 143,000 sq ft cultivation and processing facility. In addition, the acquisition also allows the operator to open six dispensaries in prime locations across Pittsburgh and Philadelphia.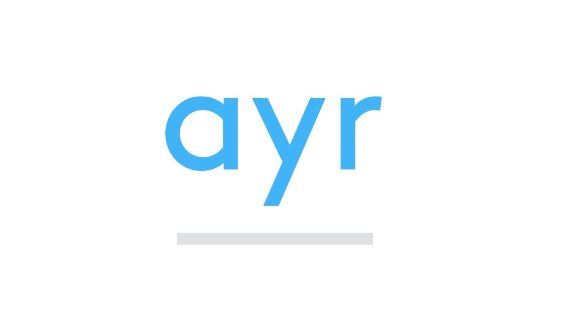 With respect to current operations, Ayr saw same-store sales increase more than 34% year over year in Nevada. And has also been awarded two additional dispensary licenses in the Las Vegas market. At the same time, in Massachusetts, same-store sales increased by 140% year over year by selling to 60 of the 81 dispensaries in the state. Recently Ayr released 3rd quarter 2020 earnings that are up 61% quarter over quarter to $45.5 million. As for annual revenue, Ayr is reporting $182 million with an adjusted EBITDA of $77 million. The company also generated over $13 million in cash from operations in Q3 and has a strong cash balance of $23 million for the end of September.
AYRSF Stock Action
AYRSF stock is currently close to its highest price point for the year currently trading at $19.92 a share. The stock is up over 3.5% in today's trading with a high of $20.65 for the year. Currently, analysts are giving AYRSF stock a target price of $25.22 which would be an amount a 30% increase from current levels. In fact, the stock is up over 105% year to date and could hold more value going into 2021. For this reason, AYRSF stock is a cannabis stock to watch going into 2021.
Cannabis Stock To Watch #2: Vireo Health International, Inc.
Vireo Health International, Inc. (VREOF Stock Report) is a science-focused, multi-state cannabis company with active operations in the medical-only market and licenses in seven states and also Puerto Rico. Currently, the company is generating revenue in Arizona, Maryland, New Mexico, New York, Ohio, and Pennsylvania. This week the company announced 3rd quarter 2020 total revenue of $13.4 million an increase of 68% year over year. Also, Vireo had a gross margin of 42.7% which reflects its improving manufacturing efficiency in core markets. In essence, this improved financial performance shows how the company's portfolio of assets has produced profitable growth. Another important change in this report is Vireo's net income in Q3 2020 of $122,252 compared to a net loss of $14.6 million in Q3 2019.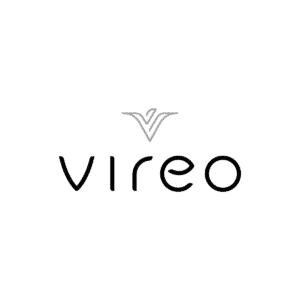 [Read More]
VREOF stock has currently closed the market at $1.19 a share on Black Friday. The stock has recovered the market value it was at before the March market crash.  Recently, analysts have given VREOF stock a median target price of $1.54 which would be over a 30% increase from current trading levels. In fact, VREOF stock is up over 8% year to date and seems to be heading in an upward direction. With this in mind, VREOF stock is a marijuana stock to watch for 2021.
---
MAPH Enterprises, LLC | (305) 414-0128 | 1501 Venera Ave, Coral Gables, FL 33146 | new@marijuanastocks.com