How The SPAC Changed Traditional IPO's
Marijuana Stocks and cannabis investors have seen the emergence of a new type of cannabis company in 2020. In general, these companies begin with no assets then raise capital through an IPO for the purpose of acquiring an existing company. After the company then has its management team state its target for acquisition. Then the SPAC has a set time to complete the acquisition or they must return their funds back to investors. In essence, this process has become the most popular way into a public offering.
[Read More]
At the present time, Special Purpose Acquisitions Corporations or SPACs have become a popular form to raise money through an IPO to buy another company. As of October, a record 165 IPO's have come to the global market in 2020 through a SPAC deal. In fact, this process is gaining popularity over the traditional IPO market. In reality, SPACs have been around for decades but recently they have attracted big-name underwriters and investors and have raised $56 billion through global SPAC listings in 2020. Currently, this process has raised 4 times more money than in 2016 and raised a record $13.6 billion in 2019.
SPACs Create The Companies Of 2021
Currently, in 2020 this process has led the way to some new cannabis companies in the U.S. industry. For example, one of the more recent SPACs listed is Subversive Capital Acquisition Corp. (SBVCF Stock Report) also known as The Parent Company the first and largest U.S. cannabis SPAC in history. Recently the company has announced its acquisition of Caliva, Left Coast Ventures, Jay-Z as a visionary officer, and Roc Nation for branding through its A-list talent. In essence, the SPAC is trying to form the biggest cannabis company in the state of California. Currently, this SPAC was one of the latest ones brought to market and could have growth potential for 2021.
Above all these SPACs should not be overlooked because as investors these could be how more companies will become publicly traded in the future. Despite that, they are not done in the traditional form these deals could create some major players in the cannabis industry. Regardless of whether you like this process or not it's time to put some of these opportunities on your watchlist for 2021. With this in mind let's take a look at a few SPACs that have entered the cannabis industry.
SPAC Turned Marijuana Stock To Watch: Subversive Real Estate Acquisition REIT LP
Subversive Real Estate Acquisition REIT LP (SBVRF Stock Report) is positioned to become a leading real estate capital provider for prominent cannabis operators that are seeking industrial and retail real estate in the cannabis industry. In general, the company has been trading since the beginning of November and announced it has entered into an agreement of about $183 million in real estate acquisitions and first-lien mortgages. In reality, this REIT is the competition to the top-performing cannabis REIT Innovative Industrial Properties Inc. (IIPR Stock Report) which has been one of the better cannabis stocks in 2020. Similar to IIPR this new REIT gives an attractive dividend yield to investors. In addition, it is the first to concentrate on both cannabis markets.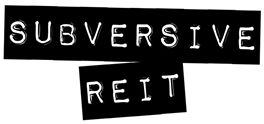 SBVRF stock has traded virtually flat since its inception. Currently trading just below its initial offering of $10 the stock is trading at $9.89 a share. At the present time, this is an opportunity for investors to invest in cannabis real estate at a fraction of the cost of the larger leading cannabis REIT. While the cannabis industry continues its rapid expansion in the U.S. SBVRF stock could become a major player in cannabis real estate in 2021. For this reason, SBVRF stock is a cannabis stock to watch for in 2021.
SPAC Turned Marijuana Stock To Watch: Schultze Special Purpose Acquisition Corp.
Schultze Special Purpose Acquisition Corp. (SAMA Stock Report) Clever Leaves is another SPAC that has entered the cannabis stock market in 2020. In general, Clever leaves is a multi-national cannabis company that operates within federal and state laws to produce large scale cultivation and of its global cannabinoid business. Currently, the company has operations in Canada, Colombia, Germany, Portugal, and the U.S. In essence, the company has created a global footprint with a foundation built on capital efficiency and rapid growth. Clever Leaves could be a global cannabis play to watch for developments in 2021.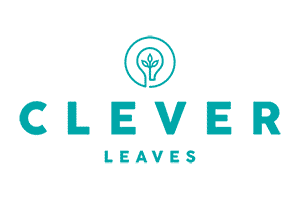 [Read More]
SAMA Stock is currently trading above its initial public offering at around $11 a share. Currently, analysts are predicting a one-year price forecast of $31.944 this would be a significant gain from its current levels. Also, analysts are giving SAMA stock a five-year forecast of $122.561  more than 10 times its current price point. With this in mind, SAMA stock is a pot stock to watch in 2021.
---
MAPH Enterprises, LLC | (305) 414-0128 | 1501 Venera Ave, Coral Gables, FL 33146 | new@marijuanastocks.com