Are These The Right Marijuana Stocks To Invest In?
With much anticipation of the federal legalization of cannabis, marijuana stocks are showing continuous momentum. From Covid19 creating an increase in demand for cannabis to the presidential election, top cannabis stocks have been on a rally. Marijuana stocks like Sundial Growers Inc. (SNDL Stock Report), Green Thumb Industries Inc. (GTBIF Stock Report), and Trulieve Cannabis (TCNNF Stock Report) have all seen substantial gains for November and have continued this push into December. So with this House vote recently announced some analysts feel we might see another jump in the market for marijuana stocks.
[Read More]
As the first week of December comes to a close the cannabis sector as a whole is looking pretty good. To elaborate in November most cannabis stocks reported solid earnings. In addition to other companies releasing news updates about further progress with operations or new acquisitions. When positive sentiment circulates through the industry it usually resonates well in the market. Furthermore, with the possibility of a second lockdown cannabis demand may shoot up once again which may yield more gains for top marijuana stocks in the market. So with this, it is best to keep watch and update so as an investor you can capitalize on any potential plays before they break out. As we head into the 2nd week of December many cannabis stocks are preparing and adjusting for what's to come in the cannabis industry.
Cannabis Stocks To Watch This Month
Cansortium Inc. (CNTMF Stock Report)
Indus Holdings Inc. (INDXF Stock Report)
Marijuana Stocks To Invest In or Not: Cansortium Inc. (CNTMF)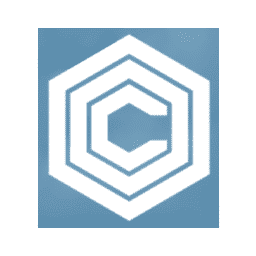 . is a marijuana stock you don't hear a lot about. Still, the company has been working to cover ground in the cannabis industry. In 2015 the company was established located out of Miami Cansortium Inc. is a vertically integrated MSO marijuana stock making progress in the industry. cultivates and processes and sells retail cannabis products across Florida, and Texas. AS of 2020 the company runs and operates 23 dispensaries across the United States. As well Cansortium Inc. also has a dispensary license in Pennsylvania. In the company's most recent Q3 earnings they reported consecutive quarter growth. The company reported a 94% increase in consolidated revenues for a total of $14.3 million. This is in comparison to 6.9 million from the Q3 of 2019. As well the company also reported a YTD increase of $37.7 million in consolidated revenue compared to $19 million in 2019.
In recent news, Cansortium Inc. back in November opened its 23rd dispensary location. This is the 5th new store the company has opened in 2020 and considering how this year has been this is a major development.
"The Kendall dispensary is well-positioned to be one of our strongest performers in Miami-Dade County and, along with the Cutler Bay and newly-opened Coral Gables stores, gives the Company a strong footprint in populous South Miami."
As Cansortium Inc. continues to push forward they are making a name for them selfs in the Florida cannabis market. From the end of October to December 3rd currently CNTMF stock is up over 55%. Gains like these show progressive momentum. As the company continues to show promise some may feel this is a marijuana stock to watch in 2021.
Marijuana Stocks To Invest In or Not: Indus Holdings Inc. (INDXF)
Indus Holdings Inc. is a cannabis stock that just like many others does not get enough investor interest. just because this pot stock to watch may lack interest doesn't mean it's any less valuable. As well Indus Holdings Inc. is a vertically integrated cannabis company headquartered out of California. Founded in 2014 the company provides supply chain solutions for every aspect of the cannabis industry. Literally from seed to sale packaging and branding. As well Indus Holdings Inc. also has a widespread portfolio of top cannabis brands the company works with. In recent news, the company reported having a new chief financial officer Brian Shure. In addition to having a new chief financial officer, the company updated its Q4 guidance.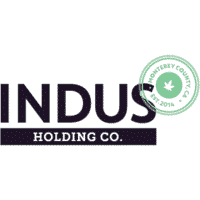 "The decision to update our previously expected financial results for the fourth quarter 2020 was not taken lightly but we feel that it is the prudent one to make," added George Allen, Chairman of the Board for Indus Holdings, Inc. "We remain focused on our commitment to building cannabis cultivations at unprecedented scale in California and on driving long-term value for our shareholders. With the right team in place, we have taken a meticulous approach this year to reevaluate our efficiencies and strategic planning – with a flexibility to adapt – and we saw great improvements so far; and we will continue to do so to respond accordingly."
Indus Holdings Inc. and many other marijuana stocks are preparing for the possibility of nationwide cannabis reform. Recently The House passed the MORE Act in a historic vote. This victory potentially may bring with it some positive momentum in the near future.
---
MAPH Enterprises, LLC | (305) 414-0128 | 1501 Venera Ave, Coral Gables, FL 33146 | new@marijuanastocks.com