Two Pot Stocks to Watch For Solid Profit Potential
In 2020 profitability, was an issue for certain marijuana stocks. However, due to current events, some companies in the cannabis industry have been able to show better profits than others. Of course, it is difficult to simply use profitability as the only factor when finding a marijuana stock to buy, but it is definitely important. Amongst those factors are everything from a company's financials all the way to what type of innovation it is putting in place. One of the other important things to take note of is what kind of press the company is getting. Given that marijuana stocks are traded heavily off of speculation, the news that comes out about a given pot stock is extremely important.
[Read More]
In addition to this, many leading pot stocks have had an influx in trading over the past 4 weeks. Following the election and the progress with federal cannabis legislation, many marijuana stocks started to rally. As November came and went, we saw some big increases in some of the most popular pot stocks to watch. Now, cannabis stocks seem to be pushing profits to a high level. We have seen gains in that period anywhere from 40-200% at the high end. There is no guarantee when investing in cannabis stocks, but these two pot stocks to watch may be worth keeping an eye on.
Cannabis Stocks To Watch
Sundial Growers Inc. (SNDL Stock Report)
Organigram Holdings Inc.(OGI Stock Report)
Marijuana Stocks To Watch Right Now: Sundial Growers Inc. (SNDL)
Marijuana stock to watch Sundial Growers Inc. despite reporting a loss in net sales during Q3 Sundial has been building momentum in the market. As many investors prepare for the possibility of nationwide cannabis reform so are marijuana stocks. With the type of business, Sundial runs the Senate approving the MORE Act is key to future growth. As well in 2020, Sundial has greatly improved its leverage and cash balance positions. Also, the company got rid of $100 million of debt in 2020 which was brought down by $72 million.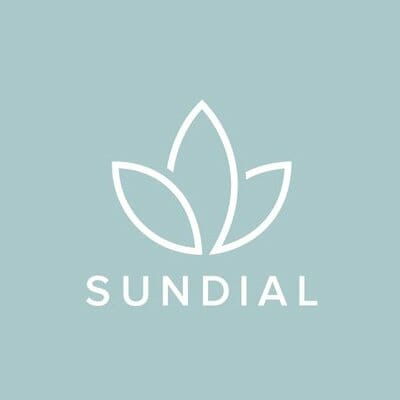 Sundial in its most recent earnings report provided its strategic and operational update. The company feels secure with its plan to build sustainable long-term shareholder value. The company will do so by reducing leverage and improving liquidity. In addition to fixing the cost of capital while optimizing the utilization and output of its production facilities. Over the last weeks from November 23rd to December 4th SNDL stock is up over 170%. This is a substantial gain that may create some forward momentum for the SNDL stock this week. For now, investors are keeping an eye out to see what develops with this marijuana stock to watch.
Marijuana Stocks To Watch Right Now: Organigram Holdings Inc.(OGI)
Organigram Holdings Inc. is another marijuana stock that has been preparing for the future of the cannabis industry. The company grows high-quality, cannabis for patients and adult recreational users in Canada. As well as Organigram build international business partnerships to increase the Company's global presence Currently for the month of December OGI stock is up 17% and in the past 2 months, OGI stock is up over 40%. In recent news, Organigram released its Q4 2020 results. Organigram reported generating $20.4 million in net revenue of which is a 25% increase from Q4 in 2019. Also, the company reported making $25.4 million in gross revenue which is an increase of 32% from its fourth-quarter in 2019.
"We are excited about Organigram's prospects as we continue to reinvigorate and diversify our product portfolio with new offerings aimed at delivering the attributes that matter most to consumers," said Greg Engel, CEO. "Overall, we are very encouraged by the initial responses to our new products and the increased awareness and traction they are receiving against a backdrop of national retail store growth and a growing legal market that continues to displace the illicit market. Our team is more focused than ever on enhancing our agility and execution to capture top-line growth and we believe we have the capital resources and liquidity to support us. We have always operated with financial discipline to pursue profitable growth which is again reflected in positive adjusted EBITDA in full-year fiscal 2020 for the second year in a row."
[Read More]
Final Thoughts On This Marijuana Stock Organigram Holdings Inc.
As things start progress for the cannabis industry Organigram is making the necessary adjustments to make sure they grow with the industry. With cannabis producers like Organigram, much of its future success will rely on cannabis legislation. However, with current operations, the company remains in a promising position within the cannabis industry. With things pushing forward for marijuana stocks, Organigram Holdings continues to forge ahead as it remains a marijuana stock to watch heading into 2021.
---
MAPH Enterprises, LLC | (305) 414-0128 | 1501 Venera Ave, Coral Gables, FL 33146 | new@marijuanastocks.com