GW Pharmaceuticals plc Epidoilex Vs Charolette's Web Holdings CBD Products
The U.S. cannabis industry has been a popular market for CBD marijuana stocks. Back in 2018 when the Farm bill passed it was off to the races for hemp cultivation. By producing more hemp in America it has helped build a bigger CBD market in the cannabis industry. CBD has been a miracle drug to those who need it. Treating everything from pain to seizures to even helping with cancer treatments. As of today, the market for CBD is bigger than its ever been. In the U.S. as many as 35 states have legalized cannabis in some form as well as having cannabidiol products spread out across the United States. The support of CBD is growing every day especially with The United Nations, European Commission, and the U.S. House of Representatives. Who all have recognized the medical value of canabis and CBD.
[Read More]
Some may not know but CBD is just how some states entered into the green rush before allowing THC products. Cannabidiol has been a great segue into the expansion of cannabis legislation. As industry leaders know cannabis legislation is the backbone of growth in the cannabis industry. However when it comes to more severe ailments which CBD brand or product is right for you? With the CBD market becoming more saturated every day how can we determine the best products available to consumers? Not just muscle pain but people who suffer from seizures or other serious illness. We will discuss 2 leading CBD marijuana stocks and how their products work and who may have a better option.
CBD Marijuana Stocks To Watch
GW Pharmaceuticals plc (GWPH Stock Report)
Charlotte's Web Holdings, Inc. (CWBHF Stock Report)
Top CBD Marijuana Stocks In The Cannabis Industry: GW Pharmaceuticals plc (GWPH)
This CBD marijuana stock GW Pharmaceuticals plc is a top contender in the world of CBD. GW Pharmaceuticals was first established back in 1998. The company operates as a biopharma company that specializes in using cannabinoids to help with a wide range of diseases. The company is most known for its miracle drug Epidiolex. This treatment is used to help treat various diseases. For example, you would take Epidiolex if you suffered from seizures associated with Lennox-Gastaut syndrome. You would also use this medicine if you had Dravet syndrome or tuberous sclerosis complex. Now you might ask yourself what's the difference between regular CBD and Epidiolex and which one is better? The answer is regular CBD is not as strong because Epidiolex is pharmaceutical-grade cannabidiol. Also depending on how severe the medical issue is would determine if you need Epidiolex or not.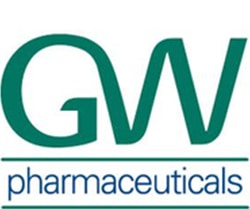 Some doctors are still not convinced about cannabidiol treatments of any kind. However, as things progress with CBD the medical world is slowly easing into recognizing its medical value. Also, some people would be shocked to know Epidiolex is also the first FDA approved plant-derived treatment for seizure disorders. This treatment is GW pharmaceutical's main revenue driver and as more people need better treatments Epidiolex may be an option. However, are they the only pharmaceutical-grade CBD company providing the same treatment options?
Top CBD Marijuana Stocks In The Cannabis Industry: Charlotte's Web Holdings, Inc. (CWBHF)
This CBD marijuana stock has a really interesting story behind how the company got its first big push and what the company grew to be. Charlotte's Web Holdings, Inc. is well for the company's popular strain charlotte's Web. Owed and operated by the Stanley Brothers who were both sought out by Paige and Matt Figi in an attempt to save their little girl. That little girl's name was Charlotte and because of her, the brothers grew a strain of cannabis that was low on THC and high in CBD. The purpose of this was to control the seizures with the CBD and having low enough THC to not feel sedated or stoned.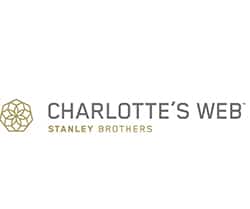 Matt and Paige's daughter Charlotte needed alternative options to control her seizures caused by Dravet's syndrome. 300 seizures a week is what charlotte faced in a week. Although Charlotte has passed away in 2020 while she was here the Stanley brothers and her family gave her the best life. Currently, the company has many varieties of Charlotte's Webb CBD products. It is also the company's main source of revenue. Since this strain has been made available to the public it has helped many people achieve relief with various illnesses. However like mentioned above is Charlottes Webb the best CBD product on the market?
Which of These Marijuana Stocks Has The Better Product?
With going over each product and CBD marijuana stock above time to evaluate which is the better product. Let's discuss the differences before the similarities of each cannabidiol treatment. For starters, Charolette's Web has a high amount of CBD with other hemp compounds while Epidiole is pharmaceutical-grade CBD made from cannabis. As well you don't need a prescription in some places to buy Charlotte's Web products. However, with Epidiolex being FDA approved a medical doctor must prescribe it. Next is the cost of each medicine. To purchase Epidiole is much more expensive than buying Charlotte web CBD products.
Now the similarities. Both treatments work to help the same form of seizure disorders from Lennox-Gastaut syndrome, Dravet syndrome, and even tuberous sclerosis complex. However, due to Charlotte's Web products not being approved by the FDA, it's against the law for the Stanyely brothers to make any factual medical claims. In conclusion both present alternative options to dealing with various seizure disorders. In the end, it's truly about user experience about one treatment that may work better for your ailment and body.
---
MAPH Enterprises, LLC | (305) 414-0128 | 1501 Venera Ave, Coral Gables, FL 33146 | new@marijuanastocks.com