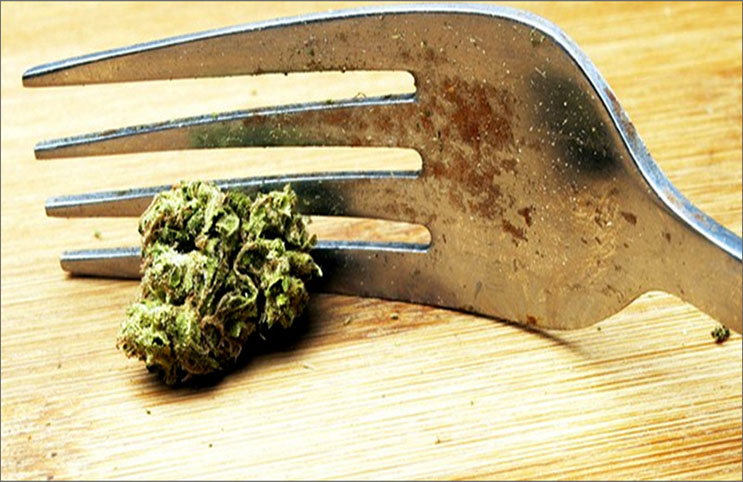 $VNNYF Appoints John Simon to Scientific Advisory Board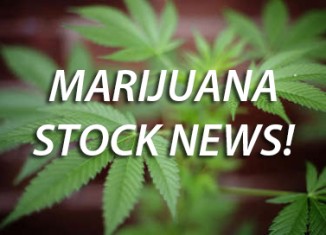 Vinergy Resources Ltd. ("Vinergy" or the "Company") (CSE:VIN)(VNNYF) in conjunction with its proposed acquisition of MJ BioPharma (announced December 14, 2016) is pleased to announce that, as a part of the Company's strategy to develop a lab for research and development products that test and identify specific cannabinoid isolates for targeted therapeutic purposes, it has appointed John Simon to the Company's Scientific Advisory Board (SAB).
---
---
$RQHTF Signs Agreement with Paz Home Health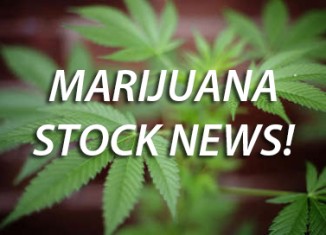 Reliq Health Technologies Inc. (TSX VENTURE:RHT) (RQHTF) ("Reliq" or the "Company"), a technology company focused on creating innovative mobile health (mHealth) and telemedicine solutions for Community-Based Healthcare, is pleased to announce that it has signed an agreement with Paz Home Health LLC in Texas to provide Reliq's hardware and software solutions to their home care clients. Patient enrollment will begin in June 2017 with 500 Paz Home Health patients, building to >10,000 patients and >$6 Million/year in recurring annual revenue in 2018
---
---
GRWC Becoming More Than Just A Source For Cultivation
We've continued to watch GRWC this month as several announcements have been circulating. Yesterday the stock saw it's first day of consolidation but late afternoon trading showed a recovery for GRWC. One of the things that we wanted to point out is how GRWC is more than just an option for growers but also could quickly become a player in MJ tourism and entertainment. In a recent spot in the Oregonian, GRWC was highlighted for its "Smoke on the Water" RV Park brand. The company already has a 15,000-square-foot facility in Eagle Point where it offers for lease or sale indoor grow spaces, which are all occupied.
The company is also working toward building a 48,000-square-foot commercial marijuana processing facility in Eugene.
---
Click Here To Read More On This
---
$VPRB is excited to introduce their new RIPPO brand vaporizer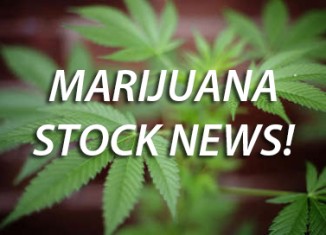 VPR Brands, LP ( OTC PINK : VPRB ) proudly introduces its new RIPPO brand handheld Vaporizer. An old school design packed with new school technology for the discerning vapor connoisseur. The RIPPO is a must have for anyone who enjoys quality, power, and concealment. The product features a high capacity 1500mah rechargeable battery, micro USB port, ceramic heater, a flip open top for concealment/cleanliness, and a rubberized textured grip for durability.
---
Click Here To View Full Article
---
Pursuant to an agreement between MAPH and a non-affiliate third party, we were hired for a period of 2 months to publicly disseminate information about (VNNYF) including on the Website and other media including Facebook and Twitter. We are being paid $120,000 (CASH) for or "ZERO" shares of restricted or unrestricted common shares. We own zero shares of (VNNYF) which we purchased in the open marketPursuant to an agreement between MAPH and VPRBrands, we were hired for a period of 30 days to publicly disseminate information about (VPRB) including on the Website and other media including Facebook and Twitter. We are being paid $15,000 (CASH) for or were paid "ZERO" shares of unrestricted or restricted common shares. We own zero shares of (VPRB) which we purchased in the open market. Pursuant to an agreement between us and Reliq Health Technologies, Inc. we have been hired for a period of 30 days to publicly disseminate information about (RQHTF) including on the Website and other media including Facebook and Twitter. We are being paid $75,000 (CASH) for or were paid "ZERO" shares of unrestricted or restricted common shares. We own zero shares of (RQHTF), which we purchased in the open market. Pursuant to an agreement between MAPH and Grow Condos, we were hired for a period of 30 days to publicly disseminate information about (GRWC) including on the Website and other media including Facebook and Twitter. We are being paid $50,000 (CASH) for or "ZERO" shares of restricted or unrestricted common shares. We own zero shares of (GRWC) which we purchased in the open market. We may buy or sell additional shares of (VNNYF, RQHTF, VPRB, GRWC) in the open market at any time, including before, during or after the Website and Information, provide public dissemination of favorable Information. PLEASE READ OUR FULL PRIVACY POLICY & TERMS OF USE & DISCLAIMER