Marijuana Stocks Assess Recent Gains
Going into the weekend marijuana stocks to buy seem to be trying to hold their current market value. With the market trading choppy ending the week most of the gains cannabis stocks achieved are currently being tested. In general, many U.S. marijuana stocks are trading near their year-to-date highs in 2020. As a matter of fact, companies like GrowGeneration Inc (GRWG Stock Report) have performed remarkably well especially in the latter part of 2020. Similarly, the same trend can be seen with most top MSOs in the country. Because of this, it might be time for investors to look for value in other places in the market. Although most of these top MSOs could hold value for the future currently the market seems to be assessing recent market uptrend and testing recent price levels.
[Read More]
So, where else can investors find value in cannabis stocks to watch, you may ask? For one thing, there are many up and coming smaller marijuana companies that have the potential for substantial growth. In some instances, these cannabis companies have not received the notoriety larger companies like Green Thumbs Industries Inc. (GTBIF Stock Report) have and could show more momentum for the near future. At the present time, these marijuana stocks have also shown some growth in 2020 and have increased and expanded through acquisitions during the year.
Cannabis Stock Potential Attracts Investors
The potential for gains with cannabis companies going into 2021 has pot stocks garnering attention from many investors. Given that these marijuana companies have not had the popularity as the larger ones their stock prices have not gained as much market value. But one thing to remember is that some of these companies with smaller market caps could become the mid-caps of the cannabis industry in the next five years. With this in mind let's take a look at 2 marijuana stocks that could hold gains going into 2021.
Marijuana Stock To Watch Now #1: Columbia Care Inc
Columbia Care Inc (CCHWF Stock Report) is one of the largest cultivators, manufacturers, and providers of medical and adult-use cannabis products.  Currently, the company has operations and related services with licenses in 18 US jurisdictions and the EU. Actually, Columbia Care operates 100 facilities which include 76 dispensaries and 24 cultivation and manufacturing facilities. Recently the company announced it has been named the top 1% of the Growjo 10,000 which is The Fastest Growing Companies in the World list. In fact, Columbia Care won based on indicators such as revenue, valuation increases, hiring plans, and competitive analysis. Additionally, the company has completed the acquisition of Project Cannabis a cannabis cultivator wholesaler and retailer in Los Angeles, California. In detail, the total payment includes $52.5 million in Columbia Care stock and $16.5 million to be paid for the sale of Project Cannabis's real estate assets.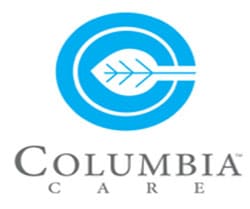 CCHWF Stock is currently up over 90% year-to-date and looks to have the potential for gains for 2021. Currently, analysts are giving CCHWF a 12-month price target of $10.21 over 114% up from current levels. Although the stock is trading close to its high of the year recent financial performance and growth could be established a new stock price base. For this reason, CCHWF stock is a marijuana stock to watch that may hold value for 2021.
Marijuana Stock To Watch Now #2: Fire & Flower Holdings Corp.
Fire & Flower Holdings Corp. (FFLWF Stock Report) is an adult-use cannabis retailer positioned to capture a large part of the Canadian market share. The company operates a total of 69 stores under four distinct banners and has the largest footprint in Canada. Recently the company announced it expects to release its 3rd quarter 2020 financial results on December 15th before the bell. To demonstrate the possibilities of these results in FFHC's Q2 report revenue was up 158% to $28.6 million. Considering this pattern persists it could be a strong revenue result from Fire and Flower. At the present time, Fire and Flower seem to be making acquisitions and expanding into next year.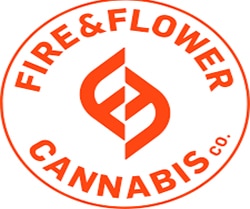 FFLWF Stock has a 52-week high of $0.92 back in January. And has the potential to climb from its current price of $0.66 a share. For the past couple of months, FFLWF stock has been trading around current levels and could be consolidating for a push higher. Recently analysts have given FFLWF stock a 12-month price target of about $1.41 over 110% gains from current price action. It's important to realize Cannabis 2.0 has become a growth stimulus in Canada and pushed Canadian companies' revenue higher. Because of this FFLWF is a marijuana stock to watch for 2021.
[Read More]
---
MAPH Enterprises, LLC | (305) 414-0128 | 1501 Venera Ave, Coral Gables, FL 33146 | new@marijuanastocks.com