The cannabis market is one of the fastest-growing industries of today. With only a few years behind us at this point, it seems as though it is difficult to make any large deductions about where pot stocks are headed. But, in the long term, we can begin to figure out what trends are worth considering and which are not. In the short term, however, the coronavirus has made it extremely difficult to predict movements in the marijuana market. Although we can use past data to help us, it still is challenging to pick out short term marijuana stock trends that stay consistent with market sentiment.
[Read More]
One of the things that we can use is a given cannabis stock financials. There are two factors that come to mind when looking for a pot stock to watch. The first is the amount of free cash that a company has on hand. Because we have seen billions in cannabis market value lost to the coronavirus, it seems as though if a company has a lot of cash stockpiled, it has a better chance at forgoing short term market volatility.
The other factor that we can use is what a cannabis company is doing to build out its long term strategy. The short term is obviously unpredictable. But, in the long term, companies are working to increase production and make new products to help satisfy the ever-growing needs of the market. These two factors can help cannabis investors to begin to build a portfolio of pot stocks to watch. So with that in mind, these two companies are working to make themselves viewed as cannabis stocks to buy.
Extraction Pot Stocks Continue to Show Mass Potential
MediPharm Labs Inc. (MEDIF Stock Report) is one of the leading extraction service providers of ESPs. The company works out of Canada, which only recently legalized the sale and production of extract products. Because of the short timeline in which these products have existed, we have yet to see the full potential of this side of the market. The company works by taking large amounts of hemp and cannabis mass, where it then turns it into extractions for companies to utilize. There are two factors that make this company interesting.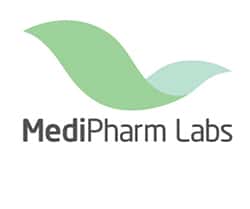 For one, the fact that it is producing off of contracts means that it is only making as much as is demanded by the industry. This means that it does not have left over product on hand. With so many leading cannabis stocks, production is a very tricky thing to master. But, ESPs are able to forgo this demand concern by only producing what their contracts state. The other factor that makes it interesting is that extract products are much higher margin items than traditional cannabis. This means that an ESP can make more money per product than most other cannabis suppliers. Because of these reasons, MediPharm Labs continues to look like an intriguing pot stock to watch.
A Major Cannabis Producer
Aphria Inc. (APHA Stock Report) has managed to see more potential than most other large cannabis producers of a similar size. One of the reasons that the company is interesting is the fact that it has agreements to supply cannabis to every single Canadian province. In addition to this, the company has stated that it has the potential to produce upwards of 250,000 kilograms of cannabis per year when operating at peak capacity. But, the company has been hit quite hard by the coronavirus pandemic. In only a few weeks, it has lost a large amount of value due to market volatility.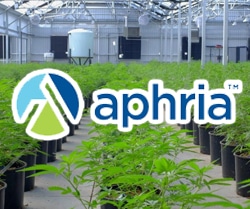 But, moving forward the company has been working to offer delivery and pick up options to help forgo the restrictions in person interaction. In its most recent quarter, it also reproved around $120 million in net revenue which is more than most other cannabis companies in the similar tier of the industry. Investors should continue to watch this pot stock to see what its future looks like.
---
MAPH Enterprises, LLC | (305) 414-0128 | 1501 Venera Ave, Coral Gables, FL 33146 | new@marijuanastocks.com