Volatility is something that is often spoken of when referring to marijuana stocks. Because the cannabis industry is so heavily dependent on speculation, oftentimes certain marijuana stocks to watch can be more volatile than other similar markets. One of the main reasons that the industry is so volatile aside from the speculative aspect, is that it is so young. Cannabis as a market has only really been around for 2 to 3 years at this point. In addition to it seeing large price swings, the industry also has yet to reach an overall stability point. This would be the point at which pot stocks begin to stabilize in their daily gains and losses.
[Read More]
Of course, we all love the fact that there is so much potential to be had in the short term gains among the cannabis industry. But, the recent effect of the coronavirus has been mostly disappointing for investors. In the past month, we have watched billions in value shed simply due to overwhelming trader fear. This fear continues to surmount in the form of rampant daily price swings. But, what goes down must go up. This notion remains as we continue to see periods of both heavy losses but also heavy gains.
So, it simply is about finding a cannabis stock with long term potential, and short term gain opportunities. In this way, investors simply need to know where to look. And while all pot stocks may not hold the same amount of value individually, certain companies can lead investors on a trail of building a portfolio of pot stocks to watch. With that in mind, these two cannabis stocks are a great place to start.
A Pharmaceutical Pot Stock With Solid Momentum
GW Pharmaceuticals Plc. (GWPH Stock Report) is one of the leading pharmaceutical companies that deal with cannabis-related products. The company in the past month has shot up in value by as much as 16%. This is quite significant considering most other pot stocks have dropped substantially in market price during the same period of time. The strongest aspect that the company has going for it is the fact that it produces a drug known as Epidiolex. This drug, which is used for treating rare epilepsy disorders, has sold an incredibly significant amount.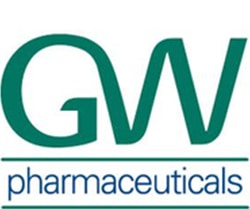 The company reported in its full year earnings ending on February 25th, that it had seen revenue of almost $300 million for the one substance. Epidiolex is also one of the first cannabis-infused pharmaceuticals to be approved by the FDA in the U.S. But, the company has stated that it is also working to target the European market which could prove incredibly successful if executed correctly. For these reasons, GW continues to remain on many cannabis investors radar.
A Cash Rich Cannabis Stock
Cresco Labs Inc. (CURLF Stock Report) has one of the best cash positions relative to its business model of any pot stock. The company does have quite a few challenges in the way of reaching its full potential, but a heavy cash position allows investors to feel more comfortable. Having such a position ensures one major factor; stability. During the time that we are in right now, it seems as though the companies with the largest amount of free cash, are the ones with the best chance of surviving long term.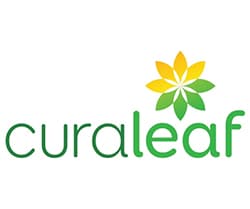 As an extraction service provider, the company also has extremely high margins when compared to similar companies. In terms of specifics, the company has as much as $73 million in cash on hand. That may not seem like a lot, but considering its nine month spending of around $18 million, Cresco Labs looks to be in an advantageous position. Because of these factors, the company continues to remain an intriguing pot stock to watch.
---
MAPH Enterprises, LLC | (305) 414-0128 | 1501 Venera Ave, Coral Gables, FL 33146 | new@marijuanastocks.com