Marijuana stocks have been incredibly up and down in the past two weeks. Last week's trading saw many leading pot stocks, up by substantial amounts. This growth was not so much the market's fault, but rather a symptom of the trading hysteria that we have seen amongst all world markets in the past month. There are two reasons that we can directly attribute the market's recent growth. For one, many investors have been taking Warren Buffett's advice. Buy low, and when it goes lower, buy more. That may not be a direct quote, but the message states that prices are always going to fluctuate. If there is a massive drop, there are usually investors willing to come in to buy cheap and hold for the near future.
[Read More]
The second reason is that many believe in the long term of the cannabis industry. Projections continue to highlight multi-billion growth for the next decade long period. Because of this, investors see this as a good time to get in to ride the wave toward the future. Both these factors have greatly illustrated the type of trading that we are seeing right now. Investors are trading off of fear, which is extremely apparent. The short answer is that this current state may remain for some time. No one truly knows when the coronavirus will end, which means that we could witness more market panic moving forward. But, with that being said there are a few key events that could help to push the industry into the future.
Including Pot Stocks in Spending Bills
Both the U.S. and Canada have been working to expedite new spending bills to help combat the coronavirus pandemic. In the U.S., cannabis companies are not a part of the bill as it is going to the businesses hit hardest. But, Canada which has been working to put in an almost $150 billion spending bill, may just have to include cannabis stocks in the legislation. Several of the top cannabis companies in the Canadian market wrote a letter stating that they deserve to be included in this bill.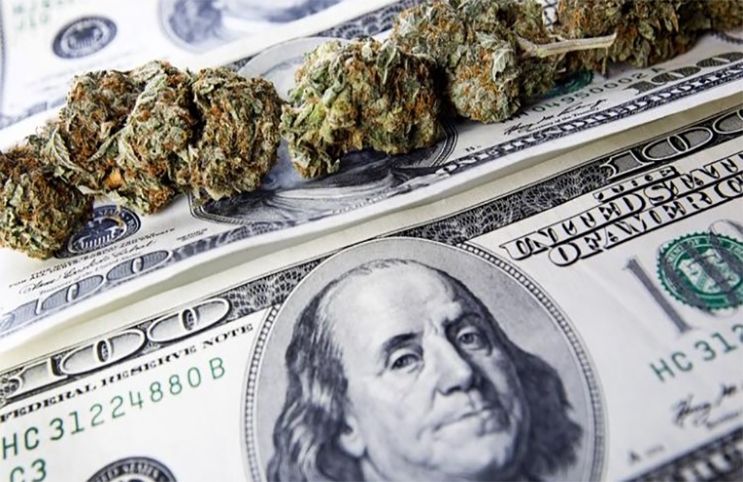 The hopes are that the government will assess this letter, and potentially add cannabis to the list of industries it includes. In Canada, where recreational cannabis is legal throughout the country, cannabis companies play a huge role in the country's GDP. Many believe that this could be a great sign, showing that the leading cannabis businesses are coming together to fight for a united cause. Some of the included companies are Aurora Cannabis (ACB Stock Report) and Tilray (TLRY Stock Report), but the whole list has yet to be released. As the week moves on, the hopes are that we can see a result of what happens here.
The Pot Released There Earnings
Green Thumb Industries (GTBIF Stock Report) and Curaleaf Holdings (CURLF Stock Report), recently posted very solid earnings for their fourth-quarter reports. While Curaleaf posted around 22% in revenue growth over the previous quarter, Green Thumb posted around 12%. These numbers could be influenced by the growing demand for cannabis in the country, pre-coronavirus. Both of these cannabis stocks are well poised to continue seeing growth.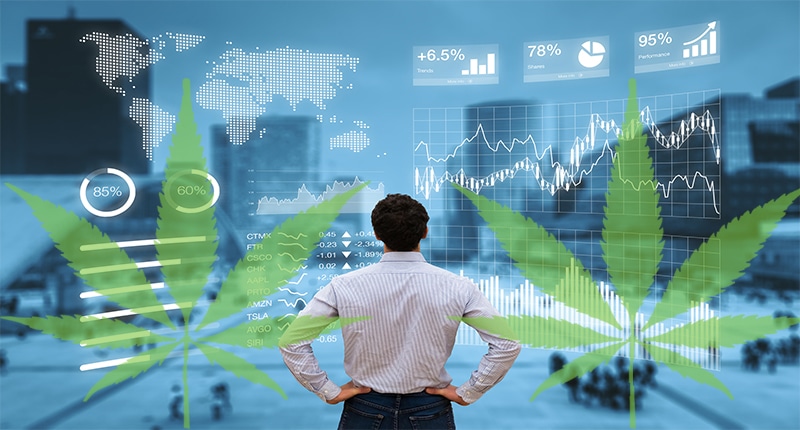 They both also occupy the MSO or multi-state operator market, which is highly lucrative. Because of this, they are worth watching as the week moves on. For now, however, investors should continue to watch the market bright and early, to see what kind of movement we have in store for the days ahead.
---
MAPH Enterprises, LLC | (305) 414-0128 | 1501 Venera Ave, Coral Gables, FL 33146 | new@marijuanastocks.com