Market Volatility Impacts The Cannabis Sector
In the blink of an eye, the stock market and top marijuana stocks have lost substantial value in trading on January 27th. Today's downturn in market value has wiped out most of the gains cannabis stocks established in January trading. Although this is unfortunate for current shareholders it does present a better entry for new investors. While in the past couple of trading days top pot stocks have lost significant value, the fact remains this could be a monumental year for the U.S. cannabis industry.
As it stands the U.S. cannabis industry is forecast to see revenue of $24 billion in 2021. In general, this is a substantial increase from the $16 billion estimated in 2020. With this in mind leading, cannabis companies could see increasing revenue in their next financial results. In essence that could translate into gains in the market for top pot stocks to watch. While the cannabis industry continues expanding across the U.S. more key markets could continue growing at an exponential rate. Already in Illinois, the market there has grown to an estimated $1 billion in cannabis sales.
As new cannabis markets emerge other states will produce similar types of cannabis sales adding to the growing sales in the U.S. This coupled with existing markets will have a positive impact on top pot stocks in the future. But as marijuana stocks cool off on the last week of trading in January. The new investors will be able to stake their claim to their piece of the growing industry at a lower price point.
Investors And Researching Top Marijuana Stocks
For investors finding the right marijuana stocks to buy involves good due diligence and research into different cannabis companies in the industry. Understanding a company's financials can help investors make better investment decisions. In addition, investors can watch how a cannabis stock performs in the market until they feel comfortable with an entry point. Although some marijuana stocks have not received the same attention as some of these top pot stocks. In reality, they could hold more potential value in the short-term.
While these marijuana stocks have not received the same notoriety as the larger cannabis companies, they could still see substantial gains in the market. Because the cannabis industry is one of the fastest-growing markets in the U.S. these cannabis companies could see substantial revenue growth. For the purpose of finding marijuana stocks before they make moves in the market let's take a look at 2 cannabis stocks under $3 a share.
Read More
Marijuana Stocks To Watch:
Vireo Health International, Inc. (OTC: VREOF)
Harborside Inc. (OTC: HBORF)
Vireo Health International, Inc.
Vireo Health International, Inc. is a leading science-focused multi-state cannabis company that is led by physicians bringing the best technology and science to the market. The company manufactures branded cannabis products and uses state-of-the-art cultivation sites to produce cannabis. In addition, Vireo has a growing network of retail locations and 3rd party dispensaries that it uses to distribute its products. Currently, the company operates 16 dispensaries nationwide and holds additional licenses for future expansion.
At the present time, Vireo has a footprint in 5 states and additional licenses give it a presence in four new markets. In 2020 Vireo produced Q3 financials that show total revenue of $13.4 million. In essence, this is an increase of 68% year over year. The company generated revenue in seven states during the 3rd quarter and retail revenue increases by 61% compared to its Q3 2019 results.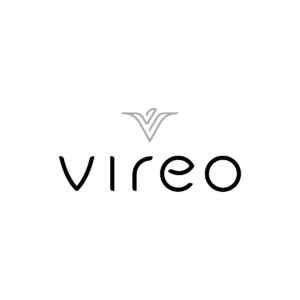 VREOF stock is up 68.30% since the start of 2021. Currently, the stock closed trading on January 27th at $2.49 per share. In reality, VREOF stock has gained momentum since December of 2020 and could continue to climb as market sentiment improves. Although VROEF stock has not had the exposure other marijuana stocks have seen it could hold more potential value. Recently analysts at Stock Invest are forecasting VREOF stock to rise by 116.67% during the next 3 months. With this in mind, VREOF stock is a marijuana stock to watch under the $3 stock price.
[Read More] Top U.S. Marijuana Stocks To Watch Today In The Market
Harborside Inc.
Harborside Inc. is one of the oldest cannabis retailers in California founded in 2006. The company was awarded one of the first six licenses granted in the U.S. At the present time, Harborside has six dispensaries in California and Oregon. In 2020, Harborside saw record revenue growth in Q3 of 2020.
Actually, Harborside reported $19.6 million in revenue with a positive adjusted EBITDA of $4.5 million. The Company's retail operations generated revenues of $10.7 million, a small increase from the $10.4 million realized in Q3 2019. In 2020 it seems Harborside has begun expanding again and could continue to grow its presence in California this year.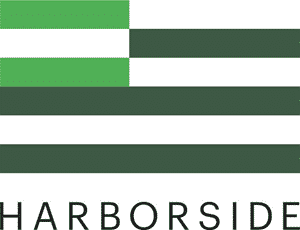 HBORF stock lost 6.599% in trading on January 27th to close at $1.84 per share.  As the stock declines in market value, it could be time to put this cannabis stock on your radar. With Harborside expanding with new locations in California the company could see more growth in revenue. For this reason, HBORF stock is a marijuana stock to watch for gains this week.
[Read More] 2 Top Marijuana Stocks Go Head To Head In Federal Court
---
MAPH Enterprises, LLC | (305) 414-0128 | 1501 Venera Ave, Coral Gables, FL 33146 | new@marijuanastocks.com