2 Top Cannabis Company's Batte It Out In Federal Court
Right now the cannabis industry is on fire and growing at a fast pace. Many marijuana stocks have seen new all-time highs to kick of the new year. This progress has brung in new attention to the industry. This is happening for many reasons. Federal cannabis reform being the biggest one of them all. As well many other cannabis companies are preparing for the future of the industry. The goal is to be ready for the potential of federal cannabis reform.
If and when federal reform happens cannabis companies will need to make the proper adjustments to adapt to the new environment. Some feel now is as good a time as any to start looking for marijuana stocks to buy. This comes with much preparation and patience as you should always do your research before investing. Furthermore, you want to set a game plan and have a strategy when investing. So with this are 2 cannabis stocks that may see more gains if they can work through some big legal issues.
2 Marijuana Stocks To Watch
Canopy Growth Corp. (NASDAQ:CGC)
GW Pharmacutical Inc. (NASDAQ:GWPH)
What's The Deal With These 2 Top Marijuana Stocks?
In recent current events, 2 big name marijuana stocks are on the way to battle it out in federal court. This issue is one of the 2 cannabis companies has a problem with how the other company was using a patented extraction method. These 2 cannabis stocks are Canopy Growth Corp and GW Pharmacutical Inc. This lawsuit by Canopy was issued back in December. This was right before the new year. If you are not familiar with both companies each of them works with various CBD products.
[Read More]
This lawsuit came to be on the very same day that Canopy was awarded a patent by the U.S. Patent and Trademark Office. Which allowed Canopy to have the rights to a specific method of extracting cannabinoids from plant material in the U.S. With Canopy taking the proper legal action they may see compensation from GW Pharmaceuticals. The initial patent was given to Canopy back in 2014. Which essentially gave a pathway for cannabis companies like GW Pharmaceuticals to use their own method of extraction.
Will These 2 Cannabis Companies Resolve The Issue?
As of now some of the above info has changed. Meaning if the U.S. District Court for the Western District of Texas sides with Canopy it may impact the cannabis industry. The plaintiff is stating that the defendant is in violation of a patented extraction method "has been and continues to be willful and deliberate." Due to this infringement, "Canopy has suffered and continues to suffer damages and irreparable harm," the suit says.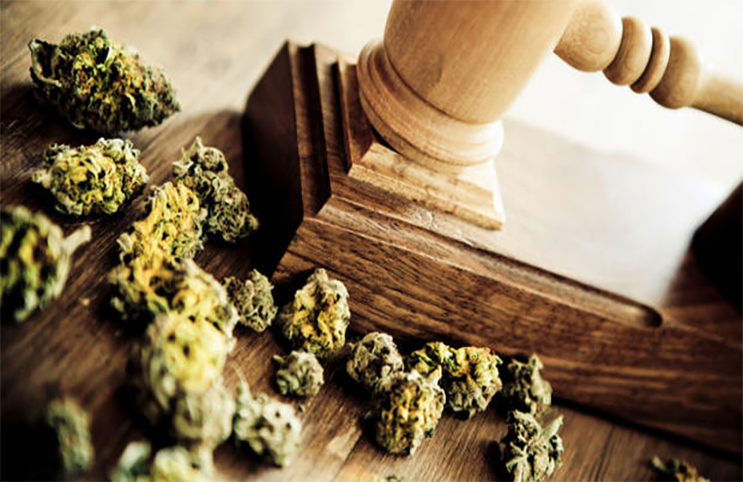 If GW is unable to validate its process with proof it could give Canopy exclusive rights to this method of extraction. As well another issue is it's the same method used throughout the cannabis industry. Furthermore, it may leave other cannabis companies in jeopardy due to the risk of facing similar legal actions.
[Read More]
Although the plaintiff having control over the extraction process won't be forever. Yet during the time this patent is active, it's possible for Canopy to profit off of having the exclusive rights. As well this may cause some unsettling feelings with other competitors for the duration of the new patent.
The Future Of Canopy And GW Pharmaceuticals
"It really could be a major threat to the extraction industry. Once they know about [the patent], companies might be considered to be willfully infringing the patent, which can potentially triple damages if they are sued," Larry Sandell, a patent attorney and litigator with Mei & Mark LLP, told Marijuana Moment.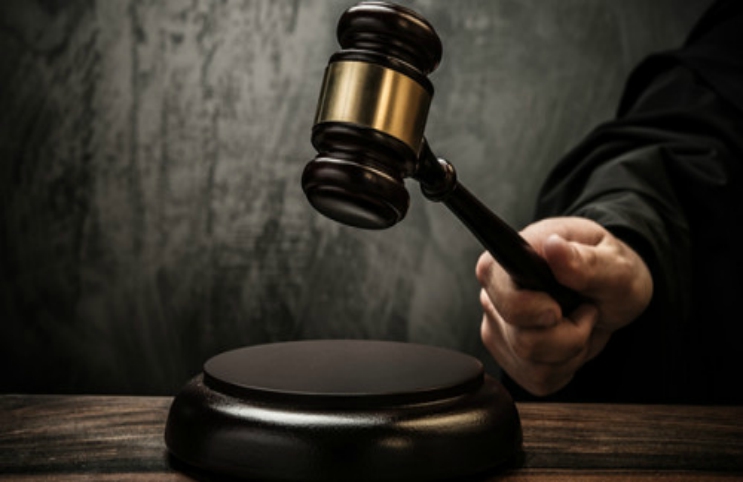 As the industry awaits to see what unfolds many wonder if Canopy with sought out other competitors who utilize the same extraction process. For those who don't know GW Pharmaceuticals holds a strong presence in the marijuana market. GW birthed the first FDA-approved CBD treatment to come to market.
[Read More] Are These Pot Stocks Going To See Momentum In 2021?
"The lawsuit asserts that GW manufactures CBD—the active pharmaceutical ingredient in Epidiolex, GW's leading cannabinoid product—using Canopy Growth's patented CO2-based extraction process," Phil Shaer, chief legal officer at Canopy Growth, told Marijuana Moment. "We have no interest in restricting access to Epidiolex, but the company should be fairly compensated for GW's use of our intellectual property."
Some feel this represents a change in the tides for the industry at large. Meaning the cannabis industry is becoming more corporate with some of its operational practices. This corporate structure has long been fear for the industry as things continue to grow at a fast pace.
---
MAPH Enterprises, LLC | (305) 414-0128 | 1501 Venera Ave, Coral Gables, FL 33146 | new@marijuanastocks.com