Cannabis Stocks Make Gains The First Week Of January 2021
This week the market has brought many top pot stocks in 2021 to all-time highs in the market. In particular, U.S. cannabis stocks have advanced significantly in the first week of trading for this new year. Some top marijuana stocks to buy like Harvest Health & Recreation Inc. (HRVSF Stock Report) have gained over 27% this week in the market and could continue climbing going into the weekend. At the current moment, many investors are looking for the best cannabis stocks to invest in for 2021. But with so many seeing gains in the market right now it could be difficult to find the ones with the most potential gains for this year.
[Read More]
With the U.S. cannabis market in the spotlight due to recent political changes. The Senate could pass marijuana reform this year and stimulate major growth in the industry. Already in the last financials in 2020 most cannabis companies were showing significant gains in revenue because of increasing demand. Provided that continues into the first quarter of 2021 this could be the year that the cannabis industry sees profitability as a whole. Another key factor that could increase revenue is the global cannabis market. With recent changes in U.N policy regarding cannabis, the plant could become medically accepted for use in new markets.
Finding The Right Pot Stock For Your Pot Stock Watchlist
At the present time, top cannabis stocks are looking like they will continue to extend to gains this week. In all, it has been a great way to start 2021 for marijuana stocks to watch. As more investors take notice of the value marijuana stocks have gained since the presidential election, they could begin to start focusing on finding an entry point. But with so much upward momentum will top pot stocks see a pullback next week in the market? Currently, things look extremely bullish and the highs of early December 2020 could become a new base for marijuana stocks to build from. In any case, finding the right cannabis stock to invest in could mean rapid gains for your portfolio.
In reality, this year is now monumental in the history of the U.S. cannabis industry. As it stands the odds are in favor of decriminalization and policy reform dealing with cannabis. Generally speaking, this could continue to boost the industry higher. Recent predictions have the U.S. cannabis industry with sales of $35 billion by 2025. This would mean the industry could more than double in size in the next five years. For the purpose of shining some light on possible candidates for the 2021 marijuana stock watchlist, let's take a further look into 2 marijuana stocks with potential value in the market.
Marijuana Stocks To Watch:
Village Farms International, Inc. (VFF Stock Report)
Vireo Health International, Inc. (VREOF Stock Report)
Best Marijuana Stocks 2021: Village Farms International, Inc. (VFF)
Village Farms International, Inc. is one of the largest and longest-operating greenhouse growers in North America. Currently, the company is using decades of experience to produce cannabis and CBD in North America and select markets internationally. In detail, the company's wholly-owned subsidiary Pure SunFarms is one of the largest cannabis operations globally. The company has one of the best-selling brands and has generated profitability for seven consecutive quarters. Presently in the U.S. is pursuing a strategy to become a leading supplier of branded and white label CBD products. Recently Pure SunFarms continued to expand its vape products with a partnership with White Rabbit OG for cannabis edibles. In detail, the 2 companies will launch an offering of high-THC vapes and also cannabis-infused gummies using White Rabbits EAT ME Technology. In addition, last year Pure SunFarms nearly tripled net income by 75% sequentially and continues to show a strong performance.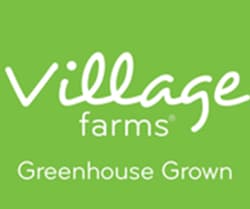 VFF stock gained over 5% during January 7th trading and has gained over 22.3% for the first week of 2021. Currently, analysts have given VVF stock a 12-month average price forecast of $14.46 on Tip Ranks up 15.68% from the current share price. As Village Farms continues to expand Pure SunFarms product line and VFF stock could have future gains in the market. Because of this VFF stock is marijuana stock to watch for January 2021.
Best Marijuana Stocks 2021: Vireo Health International, Inc. (VREOF)
Vireo Health International, Inc. is a science-focused, multi-state cannabis company with licenses in seven states and the Commonwealth of Puerto Rico. The company manufactures branded cannabis products in state-of-the-art greenhouses.  In addition, Vireo distributes its products through its network of Green Goods™ retail locations and third-party dispensaries. At the current time, Vireo has 16 dispensaries that are open for business and has another 13 licenses for new locations. In yesterday's press release Vireo announced it has closed on four medical cannabis licenses in Nevada. Last year in Vireo's Q3 2020 financial results the company increased total revenue by 68% to $13.4 million.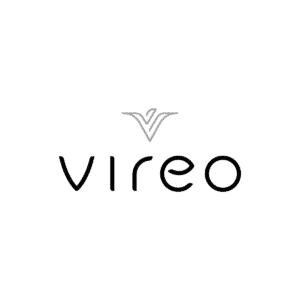 VREOF stock gained 17.03% in trading on January 7th and is one of the biggest gainers as far as cannabis stocks go in 2021.  As Vireo expands its product line and builds new dispensaries it could have revenue growth in the future. Although VREOF stock has gained so much this week it could still hold value for shareholders in January. With this in mind, VREOF stock is the top pot stock to watch for 2021.
[Read More]
---
MAPH Enterprises, LLC | (305) 414-0128 | 1501 Venera Ave, Coral Gables, FL 33146 | new@marijuanastocks.com