Cannabis Stocks Rally First Week Of January
While the events that happened on Capitol Hill yesterday disrupted a perfectly bullish marijuana stock rally. In today's trading, the market grabbed the bull by the horns. Currently, most top cannabis stocks to buy are trading higher in the market adding to the gains in the first week of 2021.  With things beginning to look promising for cannabis reform and legalization. This year the marijuana industry could see substantial growth in market size. With this in mind, investors are looking for pot stocks to invest in with the most future growth potential. Currently leading U.S. cannabis companies like Green Thumb Industries Inc. (GTBIF Stock Report) have climbed almost 13% in this week's trading. At the present time, most top pot stocks are showing similar trading patterns in the market.
[Read More]
It's important to realize how far the cannabis industry has come in the U.S. In reality, many marijuana companies suffered through tough federal regulations to achieve a presence in today's market. As things look like they are currently paying off finding the right marijuana stock can be difficult with so many options in the market. Another element to keep in mind when investing in marijuana stocks is the sector's reputation for market volatility. As one of the more volatile sectors in the market understanding how certain pot stocks perform in the market is key to becoming comfortable with starting a position. For investors researching a company's financials and understanding their plans for the future can help pick the right stocks for your portfolio.
Growth Potential For Marijuana Market
In general, 2021 is beginning to look extremely lucrative for cannabis companies. As the U.S gets closer to cannabis reform and the global cannabis industry becomes more accepted growth could be substantial. Relatively speaking this could translate into gains for investors. Although most marijuana stocks have seen upward momentum in 2020 others have lost ground in the market. At current market value, these pot stocks may present an opportunity for gains in 2021. For the purpose of looking into 2 cannabis stocks that could have growth potential this year let's research some cannabis stocks to watch.
Marijuana Stocks To Watch:
KushCo Holdings, Inc. (KSHB Stock Report)
Aurora Cannabis Inc. (ACB Stock Report)
Marijuana Stock For Your Watchlist: KushCo Holdings, Inc. (KSHB)
KushCo Holdings, Inc. is a premier provider of ancillary products and services to the legal cannabis and CBD industries. Currently, KushCo has sold more than 1 billion units to growers, brand owners, processors, and producers across the world. In detail, the company specializes in fully customizable packaging, vape hardware, and technology. During the latter part of 2020, the company achieved positive adjusted EBITDA and cash flow in fiscal Q4 2020 for the first time in 3 years. In addition, the company issued fiscal 2021 net revenue guidance between $120-$150 million.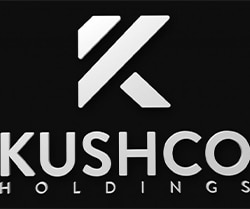 Also, in 2020 KushCo secured a new leading private MSO customer with a top 5 vape brand in the U.S. Another reason to watch the company is it has teamed up with United Pacific, one of the largest independent owners and operators of gas stations and convenience stores in the Western United States. At the present time, United Pacific has more than 350 locations across California, Nevada, Oregon, Washington, and Colorado. KushCo is expected to report fiscal Q1 2021 financials on Monday, January 11th after the close.
KSHB stock is currently up over 42% in the first week of trading in 2021. Currently trading at $1.1499 and up almost 5.5% in trading on January 7th this stock has begun to recover from the vaping crisis of 2019. As the cannabis industry expands globally KushCo could have much more growth and market share in the next five years. With this in mind, KSHB stock is a marijuana stock to watch for 2021 gains.
Marijuana Stock For Your Watchlist: Aurora Cannabis Inc. (ACB)
Aurora Cannabis Inc. did not have a great year in 2020, to say the least. In reality, the company lost the top spot in the Canadian cannabis industry and was losing value in the market last year. But this year could present new opportunities for Aurora with the emergence of a federally reformed U.S. cannabis industry. At the present time, Aurora is a cannabis company with a network of subsidiaries and strategic partnerships that operate across the globe. Additionally, the company has exclusive sales agreements with the European Union that could be beneficial for growth in the future. In December of 2019 Aurora announced it had $450 million of cash on the balance sheet and was improving cash flow to drive long-term revenue growth. Another factor that could increase Aurora's potential is the fact that they have aligned production volume to sales by using a more variable cost model.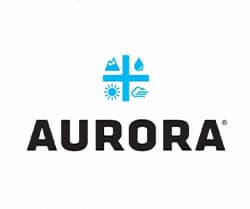 ACB stock is up over 22% in trading for the first week of 2021. As the cannabis market expands Aurora could gain market share in the U.S. with reform on the horizon. In essence, Aurora's restructuring could help the company give investors renewed faith in the company. While ACB stock continues to climb in the market many investors will have this Canadian pot stock on their radar. For this reason, ACB stock is a top Canadian cannabis stock to watch for 2021.
[Read More]
---
MAPH Enterprises, LLC | (305) 414-0128 | 1501 Venera Ave, Coral Gables, FL 33146 | new@marijuanastocks.com