The U.S. Cannabis Industry Gets Closer To Federal Reform
In most cases, marijuana stocks to watch have begun 2021 with gains in the market. Although 2020 saw leading pot stocks struggle to progress through a turbulent year in the end the top pot stocks delivered gains for investors. With so much currently weighing on U.S. cannabis reform, many investors have their eyes on the Georgia runoff election. In fact, in Georgia, it has been announced that Democratic candidate Warnock has defeated GOP Sen. Loeffler. At the present time balance in the Senate will be established by whoever wins between GOP candidate Perdue and Democrat Jon Ossoff. Currently, it's a tight race with Ossoff ahead by a slight margin.
[Read More]
Provided that Democrats win the majority in the Senate many of the best cannabis stocks to buy could have a rally in the market. In hope that this could mean further legalization and reform for the U.S. cannabis industry in the coming months things could change quickly for marijuana. But with so much changing rapidly in the U.S. market which marijuana stocks to buy are the best ones to invest in? At the present moment, top marijuana stocks like Cresco Labs Inc. (CRLBF Stock Report) have been showing upward momentum in the market to start the year. With so much in favor of growth for the cannabis industry, 2021 could be the year most leading marijuana companies really thrive in the cannabis market.
Growth In The U.S. Cannabis Market For The Long-Term
In the meantime, substantial revenue growth is already happening in new key markets. In fact, in Illinois, adult-use cannabis sales rose 15% in December giving the state sales of $669 million in its first year. As it stands further legalizing cannabis could have a driving force in the industry for many reasons. To begin with a better federal cannabis policy many U.S. marijuana companies could gain more access to capital and be able to expand. In addition, more privately owned cannabis operations could feel comfortable going public under better federal cannabis legislation. Another effect could be an increase in mergers and acquisitions in 2021. As an effect, many of the better performing cannabis companies will emerge even stronger by expanding operations.
Given that the cannabis industry has become a popular investment in 2020 more investors will most likely embrace the marijuana sector. One of those possible investors will be large institutional investors. Actually, leading up to 2021 we saw more leading funds taking equity stakes in top U.S. MSOs. In essence, this could be a decent time to find the best marijuana stocks for your portfolio in 2021. For the purpose of focusing on possible candidates lest take a closer look at 2 cannabis stocks with better long-term potential.
Marijuana Stocks To Watch:
Innovative Industrial Properties, Inc. (IIPR Stock Report)
Hydrofarm Holdings Group, Inc. (HYFM Stock Report)
Best Cannabis Stocks For Long-Term Positions #1: Innovative Industrial Properties, Inc. (IIPR)
Innovative Industrial Properties, Inc could be one of the better performing finance stocks of 2020. As a REIT to the legal cannabis industry currently IIP is one of the only options that finance cultivation and processing facilities then leases them to top marijuana company tenants for long-term triple net leases.  In view of IIP delivering gains of 151% in 2020, the company could continue to climb this year as things progress. In fact, revenue increased for IIP in Q3 of 2020 a substantial 197% from the year prior.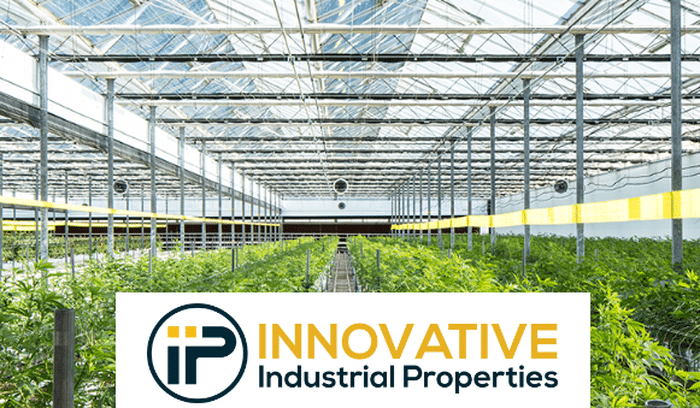 Additionally, the company's portfolio has almost tripled in the last year from $410 million in Q3 of 2019 to $1.2 billion by November 2020. Another factor that makes IIP a better candidate for a long-term hold is its dividend for shareholders. Generally speaking, IIP's dividend has risen 50% over the last year and now has a yield of 2.7%. But in this instance, federal legalization might not be beneficial to IIP's business model. Currently, IIP is one of the only options for cannabis companies to raise capital in this manner. But with a free-market cannabis companies will have other funding options available.
IIPR stock is trading higher in premarket trading on January 6th moving up almost 5% from yesterdays close to $185. Currently, the stock is highly favored amongst investment institutions and hedge fund managers. At the present time, IIPR stock has a 12-month average price target of $197 a share. In general, this would be almost a 10% gain from current trading levels. As 2021 continues to show growth potential for the cannabis industry  IIP could continue growing its portfolio of properties this year. With this in mind, IIPR stock is a top marijuana stock for a long-term position.
Best Cannabis Stocks For Long-Term Positions #2: Hydrofarm Holdings Group, Inc.
Hydrofarm Holdings Group, Inc. is a company in the hydroponic business for over 40 years in the private sector. To close the 2020-year Hydrofarm announced it would become a publicly-traded company and it has been a success thus far. In its market debut, HYFM stock jumped about 160% on its first day of trading. And in January of 2021, the stock has only continued to see gains in the market. Specifically, Hydrofarm is a leading distributor and manufacturer of hydroponics equipment and supplies for controlled environment agriculture. Given HYFM stock has risen almost 10% in 2021 the stock could see significant gains in the month of January.

HYFM stock closed yesterday's trading at $60.31 and could rally with a Democratic majority win in the Senate. As the U.S.  cannabis market continues to expand and grow ancillary marijuana companies like Hydrofarm could see substantial revenue growth. For this reason, HYFM stock is a possible cannabis stock to buy for a long-term investment.
[Read More]
---
MAPH Enterprises, LLC | (305) 414-0128 | 1501 Venera Ave, Coral Gables, FL 33146 | new@marijuanastocks.com