Top Cannabis Penny Stocks In 2021
In 2021 marijuana penny stocks have provided investors with substantial gains early on in the year. Although the cannabis sector has recently seen a decline in market value in March recent events could catapult top marijuana stocks to buy closer to their highs in the market.  For one The US cannabis market continues to grow as more states like New Mexico, Virginia, and New York continue to legalize cannabis use in 2021. With the growing market, many different types of cannabis companies could see a growth in revenue in the coming years.
In Canada cannabis 2.0 and the derivatives market is giving companies their revenue growth that could continue for the next few years. In addition, Canadian companies are well established with overseas cannabis medicinal sales that could show substantial growth for these companies. There are few things that investors should know about top marijuana stocks before investing in the cannabis sector. For one cannabis stocks are known for being some of the most volatile equities in the market.
This means most marijuana stocks are prone to substantial price fluctuations and are a high-risk high-reward area of the market. One thing marijuana penny stocks are known for our quick jumps and also drops in market value. Because of this market volatility, more day traders and swing traders prefer cannabis stocks for short-term gains.
A Decline in Market Value For The Cannabis Sector
Currently, top marijuana stocks to buy have recently seen a significant decline in market value in trading. With the possibility of the cannabis sector beginning to rebound in the market these marijuana stocks could be at price points that could produce gains in near future. One of these marijuana stocks recently received notoriety from the Reddit investment community. This popularity caused the stock to see substantial gains in the market. But with that momentum disappearing, many investors are waiting for another increase in market value.
At the present time, the cannabis sector is trading at levels many analysts are predicting will see gains for this year.  For the purpose of researching these companies to see if an investment could help your portfolio, we can take a deeper look. Although there is always the risk these cannabis stocks could continue falling at current levels, we could see some gains in the market. With this in mind, let's take a look at 2 cannabis stocks to watch for a bounce.
Read More
Marijuana Stocks To Watch:
Sundial Growers Inc. (NASDAQ: SNDL)
Neptune Wellness Solutions Inc. (NASDAQ: NEPT)
Sundial Growers Inc.
Sundial Growers Inc. is a Canadian licensed producer of cannabis crafting products using state-of-the-art indoor facilities. At the present time, the company has a small batch approach to its cannabis production and is delivering award-winning quality cannabis for customers in Canada. Sundial made an investment into Indiva Limited a leading Canadian producer of cannabis edibles. As it stands, the company is adapting its process to meet consumer needs for better-quality extracts and derivatives.
In March Sundial released its Q4 and full-year 2020 financial and operational results.  In detail, the company sold 23,500 kilograms of cannabis in 2020 up 36% from the prior year's sales. Although branded cannabis sales grew to 75% of total cannabis sales the company sustained heavy losses. In fact, the net loss from continuing operations was $206.3 million in 2020. Actually, the net loss contains impairment charges related to inventory and asset impairments.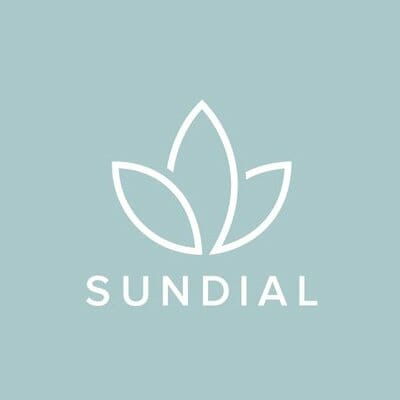 SNDL stock is up 90.96% year to date with a high of $3.96 in February.  Currently trading at $0.9025 the stock is down over 7% heading into the close on April 14th. According to analysts at CNN Business SNDL stock has a 12-month median price target of $0.73 per share. This would mean a loss of 19.82% from current levels. With this in mind, investors could add SNDL stock to their watchlist for a possibly lower entry point.
[Read More] Are These Cannabis Stocks A Buy This Week? Pot Stocks For Your Watchlist Right Now
Neptune Wellness Solutions Inc.
Neptune Wellness Solutions Inc. is a global health and wellness company building consumer habits with the creation and distribution of innovative consumer cannabis products. The Company has international reach and scales from its owned and operated facilities that focus on extraction and creating product formulation for top global retailers. At the present time, Neptune's is diversified and has a fully integrated business model that focuses on natural, plant-based, sustainable lifestyle brands and the use of cannabinoids.
In March Neptune announced it is now the receipt of an amendment to its Health Canada license permitting the sale of dried cannabis flower. Specifically, the company is able to sell dried flowers and pre-rolls to the recreational market in Canada. This would be a new addition to the cannabis extracts Neptune currently provides to the market. As Neptune continues to release new products into the Canadian market the company has increasing growth potential.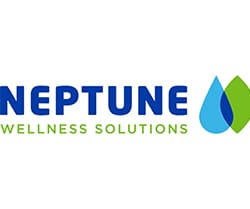 NEPT stock is down 19.87% year to date with a high of $3.60 in February.  Closing at $ 1.25 on April 14th the stock is down 3.85% for the day.  According to analysts at CNN Business NEPT stock has a 12-month median price target of $ 2.68 per share. This would be a 114.44% gain from current levels. For this reason, NEPT stock is a top marijuana penny stock to add to your watchlist this week in April.
[Read More] Making a List Of Cannabis Stocks To Invest In? 2 To Watch Right Now
---
MAPH Enterprises, LLC | (305) 414-0128 | 1501 Venera Ave, Coral Gables, FL 33146 | new@marijuanastocks.com