2 Marijuana Stocks To Watch With Real Value
With marijuana stocks still trading at lower market levels now may be the time to start investing in cannabis. Many people are searching for ways to get involved in the cannabis industry as many new things are developing. With the U.S. being the big focus many investors are looking for the road less travel to invest in the cannabis industry. Now if you have the financial resources to buy directly into a company or project is one way. Yet it is very expensive to start or invest in an existing operation. The next option would be to invest in cannabis stocks.
With marijuana stocks, it offers the most amount of value for less money than other ventures. pot stocks trade in a volatile market where the price of stock changes without warning. This can play in favor of investors if they catch the right play as it's dropping down. On the other side of volatility is having a cannabis stock rising in the market where an investor who bought off the dip would make his or her profit. Now as always make sure you have an understanding of how to trade. Also, learn all you can about the marijuana stocks you want to buy from the latest company info to updated financials.
Another good thing to research is past trading patterns this will help to determine how well the company has performed in the market. As well as give you insight into how future trading may look. As previously mentioned with how pot stocks are performing now may the time to find the right marijuana stocks that fit your portfolio. This seems to be the strategy amongst investors to buy low and sell high. The marijuana stocks below are 2 examples of possible investments people have an interest in.
Marijuana Stock Watchlist 2021
Tilray Inc. (NASDAQ:TLRY)
TerrAscend Corp. (OTC:TRSSF)
Tilray Inc.
Tilray Inc. at one point in time was one of the top marijuana stocks to watch in the market. So far in 2021 Tilray has made some big business move happen. The company has recently announced partnering up with Aphria Inc. which has formed the biggest cannabis company in the world. Now nothing as of yet has yielded from this deal but investors and advocates remain hopeful that it will. Much of the company's trading from March of 2020 has been sideways with moments of small upticks. Yet it was not until the start of the new year when TLRY stock saw a glimpse of better trading.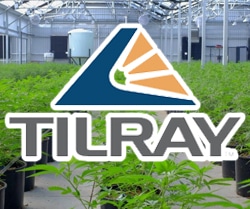 From January 4th to the 15th TLRY stock has jumped over 110 percent during that time. Pushing forward from the 15th to the 3rd of February TLRY stock hit gains of 33 percent. This run continued until the 10th of February shortly after TLRY stock dropped significantly in trading. Even with a small recovery in March ultimately TLRY stock could not sustain any upward momentum. Yet due to inconsistent trading for TLRY stock people remain skeptical about continuing to at the company as a good investment.
[Read More]
TerrAscend Corp.
TerrAscend Corp. since early June of 2020 has been moving up in the market. From June 7th to now TRSSF stock is up 363 percent. This type of market performance is a strong sign of growth potential. As well as being a possible marijuana stock to buy that yields results. Looking at more recent trading TRSSF stock saw a nice push to start the new year. January 4th to the 20th TRSSF stock reached gains of 40 percent. However after this time, TRSSF stock dropped in trading for the rest of January. Yet at the start of February things started to pick up for TRSSF stock.
In the first week, or so of trading TRSSF stock began to recover and reach new market levels. Trading from February 1st to the 10th TRSSF stock went from $12.34 a share to $15.72 this rally made for a 27 percent increase in trading during that time. Even though TRSSF stock dropped once again there moments of recovery during this dip. After the 10th of February, the company dropped in trading but was able to catch a bounce from the 18th to the 22nd before dropping the rest of the month.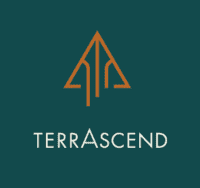 In the small recovery period, TRSSF stock saw gains of 16 percent which helped some investors take profits before the current downtrend in trading. The rest of the month the company like other cannabis lost a great deal of momentum. This caused many marijuana stocks to drop in value while at the same time create a chance for people to purchase shares at a lower share price. As of April TRSSF stock is still down from previous highs. Yet in the first week of April, another small uptick in trading occurred. However TRSSF stock was not able to keep its upward momentum going. Furthermore, investors are keeping watch to see if things change before the end of April.
---
MAPH Enterprises, LLC | (305) 414-0128 | 1501 Venera Ave, Coral Gables, FL 33146 | new@marijuanastocks.com