Top Cannabis Stocks In The Market
Are you looking for the best marijuana stocks to buy in April of 2021? At the present time, most leading cannabis stocks are showing gains to begin the month. One area of the cannabis sector that more investors have been focusing on is Canadian marijuana stocks. In reality, many analysts believe top Canadian pot stocks will benefit greatly once federal cannabis reform is implemented in the U.S.  Although it might take some time to establish entry into the US market, the American market could add substantial growth to Canadian cannabis companies.
Together with the Canadian cannabis market and medical cannabis exports, Canadian cannabis companies could experience substantial revenue growth in the next few years. According to new cannabis ventures leading Canadian cannabis stocks advanced 41% in the first quarter of 2021. In February top Canadian marijuana stocks saw the most upward momentum in the market. After reaching new highs on February 10th the cannabis sector began to see sharp declines that lasted until the end of March.
But closing out March the passing of cannabis legalization in New York has reignited upward movement in top marijuana stocks. Another factor that could be influential in how the cannabis market performs is federal cannabis legalization and reform. Recently comments from Chuck Schumer could mean the introduction of new cannabis legislation is around the corner.
How Legislation Is Boosting The Cannabis Sector
In the hope that federal reform happens in 2021 Canadian cannabis companies have been establishing their entry into the US cannabis market. Some have done this by establishing CBD sales in the country. Other companies have acquired a stake in a US company that can give them access to the American cannabis market when it is legal.
As market sentiment improves in April leading marijuana stocks could experience gains in the market. Is important for investors to do their due diligence on any company before making an investment. Also watching how a cannabis stock performs in the market could help an investor establish a better entry point for their position.
Because of the recent declines in the cannabis sector many leading Canadian cannabis stocks are trading at levels and could hold future gains in the market. With this in mind, we can take an in-depth look and how these cannabis companies have recently been performing. for the purpose of finding the top Canadian marijuana stocks to add to your watchlist for April. Let's take a look at 2 Canadian cannabis companies that could see future growth.
Read More
Marijuana Stocks To Watch:
Tilray, Inc. (NASDAQ: TLRY)
OrganiGram Holdings Inc. (NASDAQ: OGI)
Tilray, Inc.
Tilray, Inc. is in the process of merging with Aphria Inc. (NASDAQ: APHA) creating one of the largest revenue producers in the cannabis industry. At the present time, Tilray has a presence across 17 countries on five continents. In February Tilray reported its Q4 and 2020 full fiscal Year financials results. In detail, the company's revenue increased 26% to $210.5 million compared to 2019. Also, Tilray cut its net loss to $3 million in Q4 2020 compared to a net loss of $219.8 million in Q4 of 2019. As it stands Tilray is implementing a more focused efficient and competitive cost structure. After the launch in Canada of cannabis 2.0, the company has seen a rise of 26% in the adult-use market.
With its brand in 1319 stores worldwide in the future, Tilray plans to continue the integration of companies which could result in substantial revenue growth. As far as exports Tilray has also become the first cannabis company to be approved to ship medical cannabis into Spain. On April 16th Tilray will host a special meeting of stockholders to approve the proposed Aphria and Tilray business merger.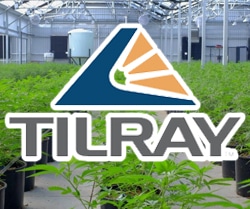 TLRY stock is up 167.19% year to date with a high of $67.00 in February. Closing on April 5th at $22.07 the stock was down 1.21% for the day.  According to analysts at CNN Business TLRY stock has a 12-month median price target of $25.50 per share. In essence, this would be a 15.54% gain from current levels. For this reason, TLRY stock is a Canadian cannabis stock to watch this week in April.
[Read More] Looking For Marijuana Stocks To Buy In April? 2 Cannabis Stocks To Watch For Better Trading
OrganiGram Holdings Inc
OrganiGram Holdings Inc is a leading Canadian licensed producer of cannabis and cannabis-derived products. Currently, the company produces high-quality, indoor-grown cannabis for both the medicinal and recreational markets. Additionally, OrganiGram is developing international business partnerships which are contributing to the company's global presence. In the company's Q1 fiscal 2021 results recreational adult-use saw a gross of $22.5 million a rise of 42%. Additionally, net revenue grew to $16.8 million up 30%.  Because of a recent increase in consumer demand the company has increased its production.
At the present time, the company has a number of opportunities it believes can improve growth this year. For example, OrganiGram is taking advantage of the Canadian market growth and the derivatives market and positioning themselves for growth. Another factor in the Canadian market adding to growth is the number of retail stores in Canada increasing significantly. To elaborate, since 2020 the number of cannabis dispensaries in Canada's provinces grew by about 47%. The company will report its Q2 fiscal 2021 results on April 13th before the market opens.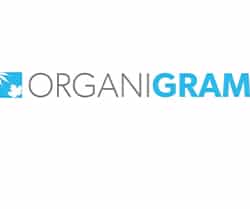 OGI stock is up 160.90% year to date with a high of $6.45 in February. On April 5th OGI stock closed at $3.49 and has been consolidating around this level since mid-March. According to analysts at Tip Ranks OGI stock has a 12-month average price target of $3.54 per share. This would be close to current market values to begin April. As things progress for the cannabis industry in 2021 OGI stock could be a Canadian marijuana stock with future potential.
[Read More] Buying Marijuana Stocks In April? 2 For Your 2021 Pot Stock Watchlist
---
MAPH Enterprises, LLC | (305) 414-0128 | 1501 Venera Ave, Coral Gables, FL 33146 | new@marijuanastocks.com