2 Marijuana Stocks To Watch As Trading In April Begins
Marijuana stocks have started to push up in the market after word got out about New York passing recreational cannabis late Tuesday evening. This victory is big for the state and even bigger for the U.S. cannabis industry. Now with even more full rec states in the U.S., this will lead to even more revenue being generated for the U.S. cannabis industry as a whole. As of March 31st cannabis stocks have started to recover and some investors have taken profits.
This current uptick for marijuana stocks was needed as the end of February and most of March has been a downward pattern of trading. Now with some momentum starting to build the question becomes how long will this upward push last before the next dip? With questions like these only brings more speculation of what's next to come when looking for marijuana stocks to buy or sell.
For instance with much uncertainty of how long this momentum will last investors will start to sell off some of their position in preparation for the next dip.  However, as mentioned above there is no sure way to determine when this dip will happen. So shareholders will also hold their position in case marijuana stocks drop once again and recover to even higher levels. Looking for cannabis stocks to buy comes with a lot of patience and due diligence.
You must take the time to learn about the market and each cannabis stock you feel is a good investment. As more states start to go legal it may add some positive sentiment into how some marijuana stocks perform in the market. Especially if the U.S. legalizes cannabis on a federal level. The marijuana stocks below are examples of 2 companies that have a chance to see better trading as the legislation progresses.
Marijuana Stocks To Watch For Better Trading In 2021
OrganiGram Holdings Inc. (NASDAQ:OGI)
TerrAscend Corp. (OTC:TRSSF)
OrganiGram Holdings Inc.
OrganiGram Holdings Inc. over the last year has been an interesting marijuana stock to watch in the market. In the last 12 months, the company has reached an increase in trading by 72 percent. Even though back in 2019 OGI stock was at a higher market level. Since that time OGI stock has been moving down in the market. Yet with this drop in the last year, has given people a chance to purchase shares of OGI stock at a cheaper entry point. Now along with a lower entry point, a small boost in trading has occurred which has allowed some investors to make a return.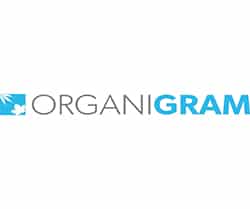 In the last 3 months of trading OGI stock has been working to reach better market levels. In January OGI stock was able to see a total increase of 25 percent for that time. Much of the trading in January was a bit slow at the start but started to look slightly better towards the end of the month. At the start of February, OGI stock picked up more momentum going from $1.82 a share on 1st to $6.00 on the 10th.
This start to trading in February produced gains of 229 percent which allowed shareholders to see a substantial return on their investment. Yet shortly after this run trading began to decrease the rest of the month. Looking forward much of March was still impacted by the downtrend in the sector. However, with a pick up in trading to end March investors keep watch for better market action in April.
[Read More]
TerrAscend Corp.
Marijuana stock to watch TerrAscend Corp. since mid-2020 has been able to sustain its upward rise in the market. Since this past November TRSSF stock is up 60 percent and up over 460 percent in the last 12 months. In the company's most recent news TerrAscend has released its 2020 financial results and raises full-year 2021 guidance. Some highlight to mention is for the whole 2020 year net sales went up by 130 percent year over year to $198 million.
As well the company's Q4 adjusted EBITDA went up by 46 percent quarter over quarter to $26 million. This is in addition to an adjusted EBITDA margin increase of 40 percent from 35 percent in Q3 of 2020. Another highlight to point out is Adjusted Gross Margin increased to 60% in comparison to 59% in Q3 2020.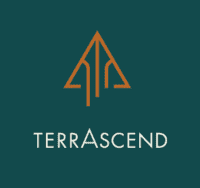 "In Q4, we drove strong revenue growth, margin expansion and cash generation by focusing on operational excellence, disciplined cost control and effective allocation of capital," said Jason Wild, Executive Chairman of TerrAscend. "I'm pleased to see how our team has executed in the quarter."
In the last 2 months of trading, TRSSF stock has continued to sustain a decent market level. Even though a recent downtrend has impacted most marijuana stocks in a similar fashion. At the start of February TRSSF stock was able to keep its January momentum going. In the first half of February, TRSSF stock was up 26 percent. Ultimately right after the 22nd of the month TRSSF stock started to drop in trading. However, even with a dip at the end of February TerrAscend was able to close the month at a higher market position than the start of the month
---
MAPH Enterprises, LLC | (305) 414-0128 | 1501 Venera Ave, Coral Gables, FL 33146 | new@marijuanastocks.com