2 Marijuana Stocks To Watch In April That Investors Find Value In
As the cannabis industry continues to grow so does the interest in investing in the sector. Currently, with the cannabis market down people are searching for the best marijuana stocks to buy. The publicly traded side of the sector is facing a downtrend and some find this to be a concern versus a good opportunity. The concern is when cannabis stocks start to recover will it be at a level investors will take a loss breakeven or make a profit.
Obviously, the goal is to make a profit but with how current trading is looking people are waiting to see what will change heading into April. Right now a great deal of attention is centered around better cannabis legislation in the United States. With better cannabis laws in place, the U.S. cannabis industry will be able to reach its full potential.
For example with ending cannabis prohibition on a federal level, it will allow for cannabis companies in other parts of the world to do business in the U.S. not only that if and when cannabis becomes legal in the U.S. analyst feel it will cause a potential increase in trading for many marijuana stocks. In just 2020 alone U.S. cannabis sales amounted to $17.5 billion with a 5-year projection of $35 billion.
If things keep moving at this rate these projections may be a lot bigger. The cannabis industry is breaking new ground at a fast pace with new products and the expansion of business operations in 2021 is looking good for the cannabis industry. As things continue to progress investors are keeping watch to see what unfolds in the market heading into next month. The cannabis stocks below are examples of 2 companies that may see better trading as they enter April.
Cannabis Stocks To Watch In 2021
KushCo Holdings Inc. (OTC:KSHB)
TILT Holdings Inc. (OTC:TLLTF)
KushCo Holdings Inc.
KushCo Holdings is one of the premier ancillary cannabis stocks in the industry. The company handles everything from packaging and vaporizer accessories and branding solutions. In recent news, the company announces the retirement of senior unsecured term debt. The company paid in aggregate $17 million to retire the full principal balance and accrued interest under the Senior Note.
"Following nearly a year of comprehensive restructuring and right-sizing-which saw us return to growth, reduce our cost structure by more than 50%, and achieve positive adjusted EBITDA for two consecutive quarters-more high-quality institutional investors are beginning to appreciate KushCo's investment thesis, as evidenced by our recent oversubscribed offering," said Nick Kovacevich, KushCo's Co-founder, Chairman, and Chief Executive Officer.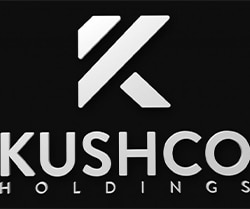 In the last few months of trading KSHB stock has had better days of trading. For instance, at the start of 2021 KSHB stock was able to catch a boost in momentum that led to better trading. From the 4th of January to the 8th KSHB stock reached gains of 38 percent in the first week of 2021. Pushing forward the company was able to keep this climb going and reached new market levels the following week.
Looking back from the 8th to the 21st KSHB stock had a nice run with a 56 percent increase before dropping the rest of January. In February KSHB stock was able to see another uptick in trading from the 1st to the 10th of the month. During this time KSHB stock reached gains of 50 percent. Yet just like in January KSHB stock started to drop once again which impacted its March trading. Currently KSHB stock is still down but shareholders are keeping watch for better trading in the near future.
[Read More]
TILT Holdings Inc.
TILT Holdings Inc. has been quite a volatile cannabis stock to watch in the last several months. In the last 12 months, TLLTF stock is up over 200 percent which is a good sign of growth to some investors and something to think about before investing. Yet in recent trading marijuana stocks are facing a downtrend but the company is working to see better trading in the coming days.
Towards the end of last December is when TLLTF stock began to see its initial boost in trading as most of the month consisted of a downward pattern. When the start of January happened like many other cannabis stocks TLLTF stock began to reach new market levels. In the first 2 weeks of January, TLLTF stock had a 62 percent increase in trading. This upward push continued into the following week from the 8th to the 20th of the month. Shortly after this time TLLTF stock started to drop again and did not recover until the start of February.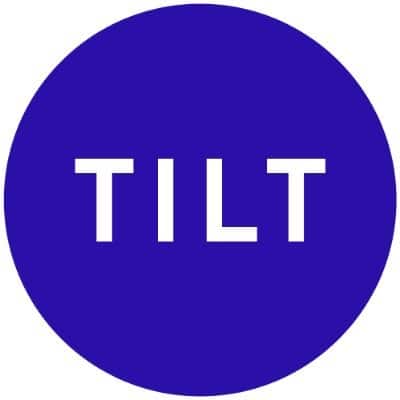 Trading from the 1st to the 10th of February was looking good for TLLTF stock. During this run, the company was able to see a nice boost in trading the produced gains of 51 percent. However, the company couldn't sustain this push and ultimately dropped in trading the rest of the month. Much of March followed the same downward pattern but overall TLLTF holds a decent market position compared to the previous trading at the start of 2021. As April is just days aways shareholders are looking for any changes that may lead to another recovery.
---
MAPH Enterprises, LLC | (305) 414-0128 | 1501 Venera Ave, Coral Gables, FL 33146 | new@marijuanastocks.com