2 Marijuana Stocks To Watch That May Offer Investors Value
So far in 2020, many of the top marijuana stocks in the cannabis industry have been able to perform well for most of the year. Outside of lows at the start of the year, most cannabis stocks have made a full recovery. With that said if you're looking at pot stocks buy it may be a better idea to find some smaller marijuana stocks to watch. Due to speculation of what is to come for the cannabis industry investors are looking at all pot stocks across the board to find potential returns.
[Read More]
Because of the potential federal legalization of cannabis analysts believe pure-play pot stocks may be something to look into. This is because most pure-play marijuana stock deal with the plant directly and with the current increase in cannabis investors have taken notice. However, this kind of investment presents more risk for volatility but as the saying goes no risk no reward.l
Furthermore, other options do exist when looking for pot stock to buy.
Investors should also take a look at extraction pot stocks, and MSO pot stocks. Which all offer the same value as pure plays but with potentially less volatility. Currently, these different niches are all profiting in one way or another. Esepcellaiy over the last few months when many of the top marijuana stocks posted record-breaking Q3 earnings. With that being said every cannabis company provides a different caliber of value to the industry which is what the main focus should be value. Below we will discuss 2 marijuana stocks in different niches that both offer value to the cannabis industry.
Pot Stock Watchlist This Month
Canopy Growth Corporation (CGC Stock Report)
GW Pharmaceuticals Plc (GWPH Stock Report)
Top Marijuana Stock To Watch In 2021 Canopy Growth Corporation (CGC)
Canopy Growth Corporation is a popular marijuana stock that has made the watchlist of many investors. The company runs its business by producing different forms of cannabis products for consumers. Since the start of October 2020 CGC stock has been showing a pattern of moving up in the market. From the entire month of October, CGC stock increased by over 27%. This price movement may be due to the company's recent financing agreement with Arise Bioscience Inc. a subsidiary of TerrAscend Corp.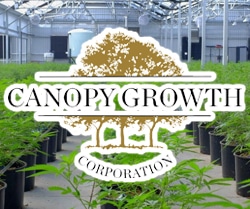 Moving forward if we look at November outside of a small dip on the 4th of the month overall CGC stock kept trading up. To be exact CGC stock during the month of November went up in the market by over 35%. Much of the gains made in November were due to the Presidential election along with the House passing the MORE Act. In fact, many marijuana stocks had a great November increasing market momentum with most of the top marijuana stocks posting really good Q3 reports. So far in December some of this momentum has tapered off but gains are still being made. Currently CGC stock is trading below last month's highs and slightly down from the beginning of December. However, if CGC stock can continue its current market trend its possible more gains may be in the near future for this marijuana stock to watch.
Top Marijuana Stock To Watch In 2021 GW Pharmaceuticals Plc (GWPH)
GW Pharmaceuticals Plc is a marijuana stock that is most known for its innovative work through the use of cannabinoids. GW Pharmaceuticals main revenue driver is medicine by the name of Epidiolex. This remedy is the first-ever FDA approved plant-based treatment for various illnesses related to having seizures. Currently, there are many other CBD options but none of them have the same potency or effect as Epidiolex. In fact, in the company's most recent news GW Pharmaceuticals Epidiolex had a positive Phase 3 clinical trial. These results were later published by JAMA Neurology for using Epidiolex to treat seizures associated with tuberous sclerosis complex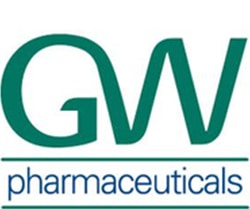 "People living with TSC may experience focal seizures and spasms as infants and continue to suffer from seizures throughout their lifetime," said Elizabeth Thiele, M.D., Ph.D., director of pediatric epilepsy and director of The Carol and James Herscot Center for Tuberous Sclerosis Complex at Massachusetts General Hospital, professor of neurology at Harvard Medical School, Boston and lead investigator of the trial. "This study demonstrated that for patients with TSC and a high baseline burden of treatment-resistant, primarily focal, seizures, EPIDIOLEX significantly reduced the frequency of seizures compared with placebo."
Over the last few weeks, GPWH has picked up momentum in the market.
However down from highs earlier in December over the last week or so trading has picked up. If you look at GWPH stock from December 15th to December 21st GWPH stock is was up by 6%. Although this is a small improvement what is shows it the company has the ability to sustain profitably in the market. With this comes the hope of more gains to follow heading into the new year.
---
MAPH Enterprises, LLC | (305) 414-0128 | 1501 Venera Ave, Coral Gables, FL 33146 | new@marijuanastocks.com