People Are Finding More Work In The Cannabis Industry
With marijuana stocks and the cannabis industry gaining more attention there has been more money invested into the sector. Many cannabis stocks have started the new year with more market momentum. Much of this is due to the ongoing politics regarding federal cannabis reform and more states going legal. With cannabis prohibition potentially coming to an end many people are looking for ways to invest in the cannabis industry.
Some people have invested in cannabis companies directly as well as having a portfolio of cannabis stocks. 2021 has started off with much anticipation about what is next to come for the cannabis industry. This has caused speculation in the market which is part of the increase in momentum marijuana stocks have had. Furthermore, with more states looking to legalize cannabis, there is a great deal of opportunity that can come from it.
Some of these new opportunities will be programs that help give back to communities impacted by the war on drugs. With the increase in the cannabis demand, many states will be able to accomplish this through more sales. Currently, states that have already gone legal, have a surplus of job opportunities that have started to emerge.
More Job Opportunities Are Being Produced Because Of Cannabis
Cannabis is becoming an even bigger sector. Which has allowed more chances to be involved without spending money have arrived. As documented by Leafly over the last year the cannabis industry has had an influx in job employment. This surge created over 77,000 new work opportunities. This makes for a 32 percent increase during this time. This increase adds more reason as to why the cannabis sector the creating more jobs at a fast pace.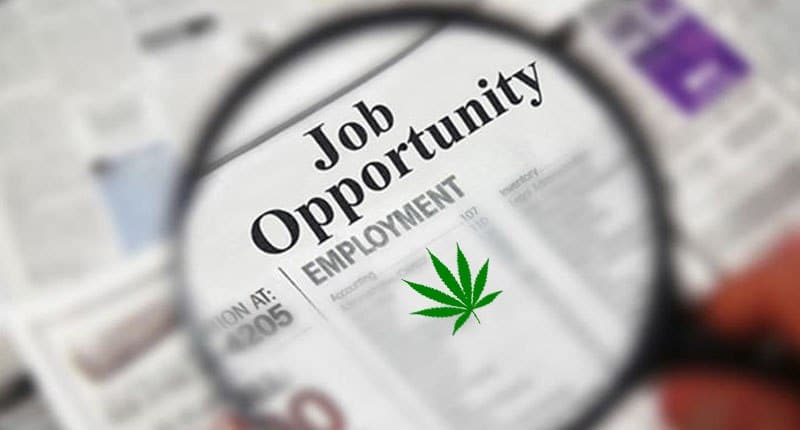 Also, this is in comparison to any other industry in America which is also part of the reason a big focus is on the U.S. cannabis industry. Currently, there are full-time jobs that are being worked with over 321,000 new employees in the cannabis industry that is spread out across the United States. This information reinforces one of the common, bipartisan debates in favor of reform: legalizing and regulating cannabis holds great economic value.
The Cannabis Industry Is Bringing More Jobs To America
The information gathered from Leafly comes from an independent analysis by journalists, data experts, and labor economists at Whitney Economics. What this shows is a remarkable increase in job growth during a time when the employment rate is down due to the pandemic. As well as how strong the cannabis industry has proven to be in midst of these recent times.
"We're proud of the cannabis industry as a bright spot for so many after a difficult 2020 for everyone," Leafly CEO Yoko Miyashita said in a press release. "The essential cannabis industry is our nation's unseen and unrecognized economic engine, creating good, full-time jobs that have helped to keep people and local economies afloat."
"It's time that our federal policies reflect this reality, and we legalize cannabis while ensuring equity and participation for those disproportionately affected by the War on Drugs, so everyone can benefit from this rapidly growing industry," she said.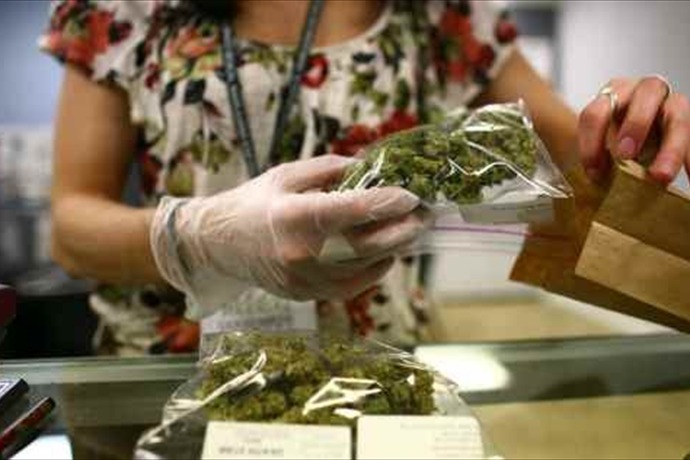 Over the last four years, the amount of full-time employment in the cannabis sector has increased to 161 percent. As it stands California holds the crown as the dominant factor for job opportunities in the industry. This influx is also due to the state-level legalization movement. Which has opened up industries from Massachusetts to Illinois in that time. Illinois, which has consistently seen record-breaking marijuana sales since retail sales launched last year. This has added more than 8,000 full-time cannabis job opportunities.
[Read More]
Final Thoughts On The Increase Of Cannabis Job Employment
As of now in the U.S. cannabis industry, there are more workers than some of the major U.S. industries. Furthermore, while the increase in cannabis sales has gone up the pandemic did impact staffing.
"The pandemic ultimately drove increased sales industry-wide. But social distancing, occupancy limits, and shelter-in-place orders limited the ability of staff members to occupy a public retail space and work closely together," stated by Leafly.
"In some cases, a reverse dynamic came into play," it continues. "Some booming businesses reported staffing shortages as employees themselves fought off the virus, quarantined due to contact tracing, showed signs of possible infection, or were forced to stay at home due to underlying medical conditions."
As the cannabis industry has generated more money from cannabis sales Leafly has pointed out an issue amongst advocates. This concern is surrounded by the issues with racial and gender disparities that currently exist in the cannabis industry. As of now, there is little information regarding these concerns on a state level. An independent database ran by Cannaclusive found some important information in relation to the issue. Black Americans represent about 13 percent of the national population. Yet fewer than two percent of the population own existing cannabis companies.
"The cannabis industry must show true commitment to equity as it expands, so the wealth generated by this new opportunity will uplift minority communities," the report says. "If it cannot, we will continue to see these communities struggle in the shadow of white supremacy without a fair shot."
---
MAPH Enterprises, LLC | (305) 414-0128 | 1501 Venera Ave, Coral Gables, FL 33146 | new@marijuanastocks.com