Studying The Cannabis Sector Closely
As the cannabis sector continues to see gains in the market it becomes crucial for investors to study a pot stocks market activity and do their due diligence on a company. One important factor for investors to keep in mind is the market volatility the cannabis sector is known for. When the cannabis sector reached new highs in the market in February a sharp pullback ensued that brought the marijuana stocks trading lower.
But even with the pullback, the cannabis sector as a whole ended up gaining value in the market. Actually, this trend has been consistent for five consecutive months. Currently, pot stocks have started the month of March on the right foot because of better market sentiment. Another factor that could boost marijuana stocks would be strong earnings reports.
So far 2020 seems to be a year of strong growth in the cannabis industry. Most Canadian cannabis stocks have shown revenue growth and have also gained substantial value in 2021. But U.S. marijuana stocks have also seen gains in the market. Most leading cannabis stocks are trading at high values in the market. In essence, this could make it time to look for value in cannabis stocks trading at lower market value.
Marijuana Penny Stocks In 2021
Since the beginning of 2021 pot stocks that trade under the $5 range have seen substantial gains in the market. Actually, some of these cannabis stocks like Sundial Growers Inc. (NASDAQ: SNDL) gained national notoriety and also climbed to new highs in the market. Since then, SNDL stock has pulled back but still has triple-digit gains year to date. In reality, there are many pot stocks that have also followed a similar trading pattern. Following a downturn at the end of February in the cannabis sector, there could be upward momentum and marijuana penny stocks to buy in March.
One thing to keep in mind as an investor is the fact this area of the cannabis market has a higher risk involved because it could be much more volatile. In reality, many investors that day trade or swing trade do so in cannabis stocks in this area because of the market fluctuations.  For the purpose of finding marijuana penny stocks trading under $2. Let's take a closer look at 2 pot stocks to watch in March.
Read More
Marijuana Stocks To Watch:
Indus Holdings, Inc. (OTC: INDXF)
4Front Ventures Corp. (OTC: FFNTF)
Indus Holdings, Inc Is Now Now Lowell Farms
Indus Holdings, Inc., or what will now be known as Lowell Farms is a California-based cannabis company with advanced production capability in every step of producing, marketing, and distributing cannabis. The company considers itself a grower of artisan craft cannabis and has an award-winning original and licensed brand. Today on March 2nd Lowell Farms announced its Q4 and fiscal 2020 results. In detail, the company saw Q4 revenue of $9.2 million a decline of 15% from the same period the year prior. Additionally, revenue for the year was $42.6 million up 15% year over year.
Some of the declines in revenue are primarily the result of lower cultivation yields from the wildfires and extreme temperatures in California. Chief Executive Officer Mark Ainsworth says," Despite the headwinds encountered last year, we have much to look ahead and our shift in strategy to acquire Lowell Herb Co and become Lowell Farms will position us for the future." At the present time, the companies focus, and key initiatives are to continue to drive sustainable profitable growth and improve operational efficiency.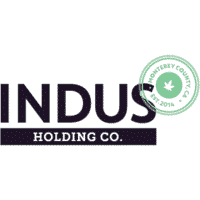 INDXF stock is up 61.66% year-to-date with a high of $2.149 on March 1st. Currently trading at $1.845 on March 2nd INDXF stock dropped after reaching a new high in the market.  According to analysts at Wallet Investor INDXF stock has a 1-year forecast price target of $2.786. This would give the stock more possible upside for 2021. With this in mind, INDXF stock is a marijuana penny stock to watch under $2.
[Read More] Are These Marijuana Stocks On Your Radar This Month?
4Front Ventures Corp.
4Front Ventures Corp. is a multi-state cannabis company that distributes over 25 cannabis brand products. Currently, the company has operations in Illinois, Massachusetts, California, Michigan, and Washington state. On January 25th 4Front announced it received approval to start construction on its Mission Brand dispensary in Brookline, Massachusetts.  Collectively, this adds to its presence in the state and adds to the potential for rapid growth in the market. 4Front has a footprint in five states with its headquarters in Arizona the company distributes through retail outlets and its own Mission dispensaries.
In 4Fronts Q3 2020 financials the company saw pro forma revenue of $22.3 million up 170% year over year. Additionally, the company has also given initial 2021 pro forma revenue of $170-$180 million. At the present time, the companies existing projects represent a long-term revenue opportunity upwards of $650 million. In reality, 4 Front could see extensive growth in Arizona for 2021 with the introduction of the adult-use cannabis market.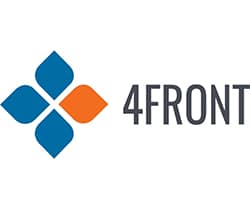 FFNTF stock is up almost 75% year to date with a high of $1.98 on February 17th. Currently trading at $1.64 going into the close on March 2nd the stock could have potential in March. According to analysts at Stock Invest FFNTF stock could rise 119.64% during the next 3 months. This analysis is based on the stock's short-term market trends. For this reason, FFNTF stock is a possible top cannabis stock to invest in under $2.
[Read More] Looking For Top Pot Stocks To Invest In? 2 Cannabis Stocks To Watch In March
---
MAPH Enterprises, LLC | (305) 414-0128 | 1501 Venera Ave, Coral Gables, FL 33146 | new@marijuanastocks.com