Marijuana stocks have been working to make a swift comeback after a few weeks of rampant bearish trading. In the wake of the coronavirus, businesses deemed essential to the public have been allowed to stay open. Unsurprisingly or surprisingly depending on where you stand, many cannabis dispensaries have been labeled as essential. This means that consumers can still very easily get the cannabis that they need or want. Because of this and the coronavirus related lockdown, sales and demand for cannabis have shot up tremendously in only the past month. Many top pot stocks have been working to up production to grow alongside market demand. But, the cannabis industry so up in the air, it seems as though it may be anyone's guess as to what happens in the next few weeks.
[Read More]
For now, however, the coronavirus has helped to show that there is a strong need for cannabis on a large basis. States in the U.S. and Canada overall have both deemed cannabis to be essential to surviving this home lockdown. The population in the U.S. seems to be extremely happy about this, as demand for marijuana has risen substantially in the past month-long period. As many as 60% of Americans have stated that they believe cannabis dispensaries are an essential service. Despite this, the U.S. government has not chosen to include these companies in its newest economic spending bill.
What Does The Price Action Look Like at the Top?
Pot stocks have been relatively all over the place in the past few weeks. In the last week, however, ending on March 27th, we saw many cannabis stocks showing bullish returns; and large ones at that. A lot of this can be attributed to the fact that investors believe the coronavirus to be a somewhat short term problem. This is no way negates the severity of the situation. However, prior to this event, the economy seemed to be doing quite well. Therefore, we can look at these dips and gains as short term market corrections. And corrections serve to restore prices to bottoms, where they can then rise once again.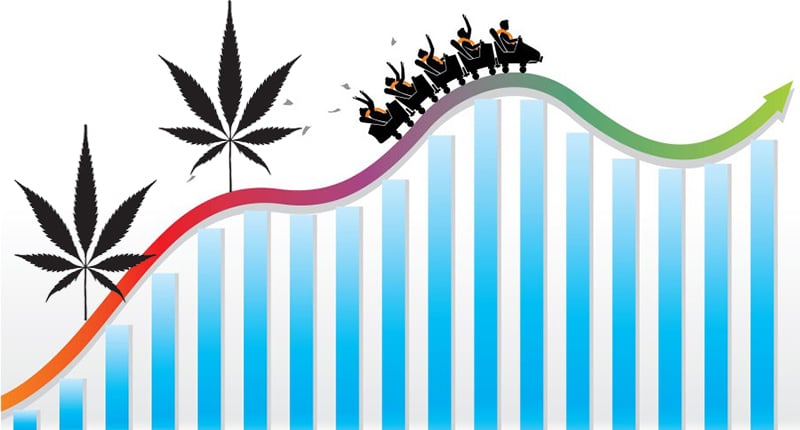 With cannabis stocks, the industry had gone through quite a lot of trouble even before the coronavirus struck. Much of this came in the form of supply shortages and the rising black market. But, the coronavirus has helped to highlight those issues more than ever, bringing pot stock prices closer to their true intrinsic values. Because of this, there is a lot of opportunities to be had in the cannabis industry. It all comes down to how willing an investor is to seek that value out.
What Can We Expect From Pot Stocks Moving Forward?
It's hard to say what will happen in the next few weeks as everything seems to be up in the air right now. But, one thing is for sure. Volatility will remain constant in the near future's trading. Because of this, it is best to watch one's assets with a close eye. This way investors can avoid rampant price swings, or at least anticipate them.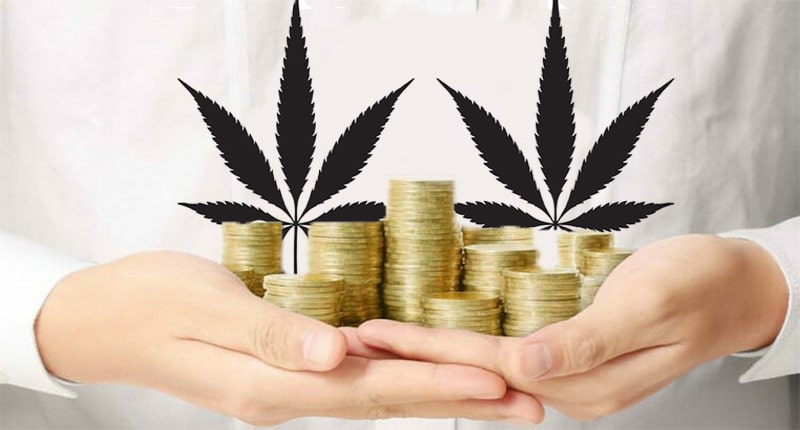 While this pandemic is nowhere near to being over, it seems as though the world is becoming more comfortable with our current reality. The hopes are that this sentiment can begin to be reflected in market trading patterns. So as we continue to move toward the future, the cannabis industry remains at the forefront of stock trading.
---
MAPH Enterprises, LLC | (305) 414-0128 | 1501 Venera Ave, Coral Gables, FL 33146 | new@marijuanastocks.com