Why Is Reddit Not Talking About These Cannabis Stocks?
On February 10th many marijuana stocks started to rally once again. During this time the entire cannabis sector had a nice jump in the market. With this increase in trading, some cannabis stocks were able to see new all-time highs. 2 marijuana stocks that made impressive gains were Sundial Growers Inc. (SNDL) who reached 70 new all-time highs with a 70 percent increase in trading. As well as Tilray Inc. (TLRY). climbed 50 percent in the market as one of the top gainers for that day.
Other notable mentions are cannabis stocks like Organigram Holdings Inc (OGI) and MedMen Enterprises Inc. (MMNFF) that were up 30 percent for the day. Some of this increase in trading came from a Reddit group that was focused on the cannabis sector. Another reason for this rally could be due to the potential of federal cannabis reform. The big conversations are how all these cannabis stocks are going to trade once federal cannabis reform is in place.
As well how are all these cannabis companies going to adapt to the future of the cannabis industry? Some worry that once federal legalization is in place that the cannabis stock will lose some of its value. Now, this has yet to be seen but there is a lot more growth that is soon to take place for the industry.
So as we wait to see what comes next people are investing large amounts of money into cannabis stocks and the sector overall. Some analysts say that in 2021 there has been a record amount of money being poured into different cannabis companies. This is being done so investors can secure a piece of the market before it's all gone or gets too expensive. Let's look at some cannabis stocks with good future growth potential in 2021.
Cannabis Stocks To Watch
TILT Holdings Inc. (OTC:TLLTF)
Columbia Care Inc. (OTC:CCHWF)
TILT Holdings Inc.
TILT Holdings Inc. operates in the industry by helping cannabis companies build out brands. As well through its platforms it also helps with technology, hardware, cultivation, and production throughout the United States and various regions around the world. In recent news, the company has announced its exclusive contract with Her Highness NYC. The company will manufacture and distribute Her Highness branded products in the state of Massachusetts. Her Highness NYC is a cannabis brand made by women for women.
"We chose TILT because of their dedication to delivering high-quality cannabis products to market through their robust distribution network, as well as their expertise in supply-chain management and willingness to provide partner transparency," said Her Highness Co-Founder and Co-CEO Laura Eisman. "We are confident in TILT's ability to produce products and product innovations that are painstakingly crafted to meet our brand identity specifications in Massachusetts and beyond."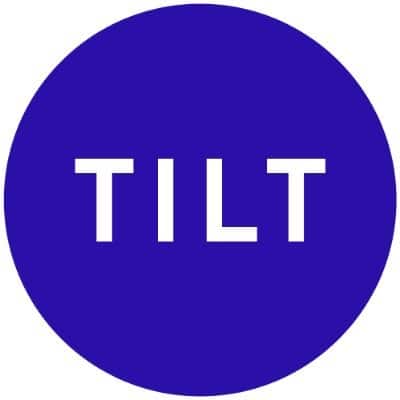 Since the end of December TLLTF stock has been climbing in the market. In the first 3 weeks of trading of the new year, TLLTF stock saw gains of 58 percent. This upward push despite trading lower than back in 2019 may be a sign of some renewed investor's interest in the company. As of February TLLTF stock has continued to push up in the market after dipping at the end of January. Currently TLLTF stock is up over percent for the month of February. With the cannabis sector trending and more investors taking a bigger interest in the sectors. If TLLTF stock can sustain its upward push it may be looked at as a marijuana stock to watch in 2021.
[Read More]
Columbia Care Inc.
Since May of 2020, Columbia Care Inc. has been able to continue trade up in the market. However, its initial climb some drops in share price have occurred but CCHWF stock has been able to recover. When a stock dips in the market and then bounces to new levels its shows investors that the company can sustain its trading even when small drops occur. Over the last 3 months, CCHWF stock has seen gains of 72 percent.
Back in January, the company saw a nice push at the start of 2021. During the first 2 weeks of the new year, CCHWF stock had gains of 17 percent before dropping at the end of January. In February CCHWF stock recovered from lows at the end of January and is currently up 9 percent in February. In recent news, the company has announced a C$25 Million bought private placement offering. Columbia Care has an arrangement with Canaccord Genuity Corp.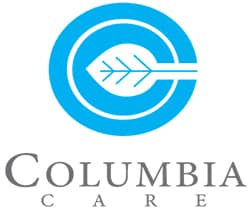 Which has entered this deal as a purchase for resale on a bought deal private placement basis. It is anticipated that the Offering will be essentially sold to one large institutional investor. The closing of the Offering is supposed to happen sometime this month. Right now the company has much in the works as the cannabis industry prepares for the future. So with some investors may want to keep an eye on Columbia Care as a potential marijuana stock to watch right now.
---
MAPH Enterprises, LLC | (305) 414-0128 | 1501 Venera Ave, Coral Gables, FL 33146 | new@marijuanastocks.com