Canadian Cannabis Sector Rallies In 2021
Marijuana stocks continue to rally in February with the Canadian exchange up almost 15% in trading on February 9th. This is partly due to Canopy Growth Corporation (NASDAQ: CGC) reporting Q3 fiscal 2021 record net revenue of $153 million up 23% from Q3 fiscal 2020. The company is also reporting a larger net loss than expected at $829 million primarily because of impairment and restructuring charges of $416 million. Although this loss is large Canopy sees profitability in the near future.
Currently, marijuana stocks in Canada have seen gains due to the prospect of federal cannabis reform in the United States. Since this increases the potential to do business in the U.S. investors are buying up shares in the Canadian sector. With marijuana stocks currently providing substantial gains for investors finding pot stocks that hold the most potential gains is important. Presently, many investors are trading cannabis stocks on a short-term basis something that should be considered before entering a position.
Generally speaking, the cannabis sector is known for having market volatility but recently that volatility has been overshadowed with consistent gains. In 2021 most top pot stocks are reaching new highs in the market this begins to make investors nervous because of prior experiences with cannabis stocks. But for many reasons the environment for the growth of the cannabis industry is changing.
Market Stimulants For Canadian Cannabis Companies
In Canada cannabis 2.0 has stimulated revenue growth for most of the top marijuana companies there. Additionally, Canadian cannabis companies have also been establishing a large presence in the European medical cannabis markets. This has also been a catalyst for revenue growth adding to the appeal of the Canadian sector.
In 2020 and 2021  mergers and acquisitions have continued to change the landscape of the Canadian cannabis sector. But some cannabis companies are now flourishing due to renewed interest in the sector.  Some of these cannabis companies are showing revenue growth and new prospects for 2021.
In reality, many of the goals cannabis businesses have been trying to achieve for years are now looking obtainable. And new banking policies for cannabis companies could help the industry's continued expansion. For the purpose of finding cannabis stocks that could have potential gains for 2021 let's take a look at 2 leading Canadian marijuana stocks.
Read More
Marijuana Stocks To Watch:
Village Farms International, Inc. (NASDAQ: VFF)
Aurora Cannabis Inc. (NYSE: ACB)
Village Farms International, Inc.
Village Farms International, Inc. is currently a premier operating greenhouse grower in North America. With substantial experience in large-scale agriculture, the company also has large-scale cannabis production. Specifically, Village Farms has done this through its wholly-owned subsidiary Pure Sunfarms. Generally speaking, Pure Sunfarms is considered one of the largest cannabis operations globally. As a low-cost producer of some of the best-selling brands, the company is on its seventh consecutive quarter of profitability. At the present time, Pure Sunfarms is also pursuing white label CBD sales for the U.S.
In its Q3 2020 financials, Pure Sunfarms saw net sales of $17.65 million an increase of 75%. On January 20th Village Farms announces it closed on a registered direct offering of $135 million. In November Village Farm finalized its ownership of Pure Sunfarms with a purchase from Emerald Health Therapeutics, Inc. On Monday, February 8th Village Farms announced that it repaid that debt, with accrued interest, finishing the transaction ahead of schedule.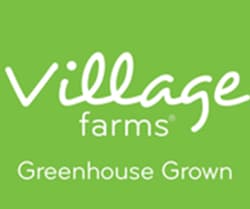 VFF stock is up 75.05% year-to-date with a new 52 weeks high of $17.76 on February 9th.  At the present time analyst at CNN Business are giving VFF stock a 12-month forecast price target of $21.94. In essence, this would be a 23.58% gain from current levels. VFF stock could be a good marijuana stock to invest in for 2021. With this in mind, VFF stock is a top pot stock to watch right now.
[Read More]  Will Marijuana Banking Be Apart Of Federal Cannabis Reform?
Aurora Cannabis Inc.
Aurora Cannabis Inc. is a global leader in the cannabis industry serving both medical and adult-use markets globally. At the present time, Aurora has a premier line of branded cannabis products that it distributes to the medical and recreational markets. Aurora has been working on aligning production volumes to current sales. Before Aurora was once the pride of the Canadian cannabis sector but has since fallen from grace.
In reality, this has left many investors holding their positions waiting for better days for the company. Today on February 9th Aurora is seeing gains because Canopy's financials bring up the Canadian sector. But on February 11th after the bell, Aurora is scheduled to report its Q2 fiscal 2021 financials. With current market momentum, ACB stock has seen upward momentum.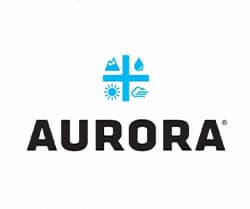 ACB stock is up 86.88% since the start of 2021 the stock has a 52-week high of $21 .48 in February of 2020. As it stands analysts at Stock Invest are expecting a 38.18% gain in the next 3 months. This analysis is based on short-term market trends for the stock. With the Canadian cannabis sector on fire right now ACB stock could be a marijuana stock to watch in 2021.
[Read More] Making A List Of Marijuana Penny Stocks To Buy This Week? 2 Canadian Big Gainers
---
MAPH Enterprises, LLC | (305) 414-0128 | 1501 Venera Ave, Coral Gables, FL 33146 | new@marijuanastocks.com