Top Pot Stocks Reaching New Highs In February
At the present time, many leading marijuana stocks are reaching new highs in the market. As 2021 promises to be a year of cannabis reform and continued legalization investors are looking for the best marijuana stocks to buy. But with many of the top pot stocks showing upward momentum, it could become difficult to find the right cannabis stock for your trading style.
Recently Canadian cannabis companies like Aphria Inc. (NASDAQ: APHA) gained 13.86% in trading on February 8th closing at $18.98 per share. In general, most of the Canadian pot stocks are showing a similar market trend. This could be a result of investor belief that Canadian cannabis companies will soon be able to do business in the U.S.
In the U.S. marijuana companies are also experiencing massive gains in the market. Throughout 2020 these U.S. companies ended the year reporting record revenue and expansion plans that continue in 2021. Actually, one of the largest U.S. cannabis companies Curaleaf Holdings, Inc. (OTC: CURLF) announced on February 5th it has opened its 34th dispensary in Florida marking its 98th location in the U.S. Companies like Curaleaf are increasing their market share at a time when cannabis demand is reaching record levels.
The Cannabis Market Growth For The Next 5 Years
In reality, the cannabis industry has analysts predicting it reaches $41 billion in sales by 2025. This would mean the industry could more than double in a five-year span. Because this makes it one of the fastest-growing sectors globally more investors are now getting in on the action. One important factor for new investors to understand about cannabis stocks is their history of market volatility.
In the past most vertically integrated marijuana stocks have shown extreme price fluctuation making it difficult for investing in the long-term. Currently, most cannabis investors prefer to day trade or use swing trading methods when investing in the cannabis sector. But there are areas of the cannabis sector that have traditionally shown more stability.
Ancillary marijuana companies are one of the fastest-growing parts of the cannabis industry at the present time. These companies have grown alongside the cannabis industry but don't actually touch the cannabis plant. In 2020 some of these companies realized more gains than the pure-play pot stocks. For the purpose of researching these companies and understanding their role in the growing cannabis market. Let's take a deeper look at 2 of the best performing marijuana stocks in 2021.
Read More
Marijuana Stocks To Watch:
GrowGeneration Corp. (NASDAQ: GRWG)
Hydrofarm Holdings Group, Inc. (NASDAQ: HYFM)
GrowGeneration Corp.
GrowGeneration Corp. owns and operates specialty retail hydroponic and organic gardening stores in the U.S. At the present time, the company has 42 open retail stores located in key U.S. cannabis markets. In addition, the company has also built an online superstore for cultivators at growgeneration.com. Currently, the company sells thousands of products ranging from organic nutrients and soil, advanced lighting, and state-of-the-art hydroponic equipment. One of the company's missions is to operate stores in all major states and also Canada. On February 1st GrowGen announced it would acquire Grow Depot a two-store chain in Maine. This brought GrowGen up to five stores in Maine with locations in Auburn, Augusta, Biddeford, and York.
On January 11th GrowGen preannounced record full-year 2020 revenues and also increased its 2021 guidance. In detail, the company is reporting a record 2020 revenue of $192 million up 140% from the prior year. Same-store sales were also up 63% for the year and the company projects having 55 stores in 2021. Another important factor is that the company increased its 2021 guidance to $335-$350 million in 2021. In essence, this would be almost double its current revenue in 2020.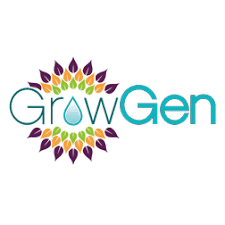 GRWG Stock Performance
GRWG stock is up 56.54% year to date with a high of $62.97 where it closed on February 8th. Currently GRWG stock has continued to show bullish momentum in the market in February. With strong financials and a rapidly growing business, GrowGen has a strong case for being one of the top hydroponic suppliers to the cannabis industry. As it stands GRWG stock is outperforming most analysts' predictions like Tip Ranks which have the stock at an average price target of $52.17. For this reason, GRWG stock is a top cannabis stock to invest in with a possible long-term appeal to investors.
[Read More] Will Jamaica Be Able To Recover From Its Current Cannabis Shortage?
Hydrofarm Holdings Group, Inc.
At the moment Hydrofarm Holdings Group, Inc. is a fairly new IPO in the cannabis sector going public in December of 2020. Hydrofarm is a leading distributor and manufacturer of hydroponics equipment and controlled environment agriculture. In the private sector, Hydrofarm has been around for over 40 years helping growers make cultivating easier and more productive. In its debut in the stock market HYFM stock more than doubled in value. Essentially, this shows how rapidly investors are finding new cannabis plays and becoming shareholders.
On February 1st Hydrofarm announced it has expanded its portfolio of preferred brands through a new Canadian distributor relationship with Advanced Nutrients. Specifically, Eddi's Wholesale a Hydrofarm division in Canada will distribute Advanced Nutrients products this month. Bill Toler, Chief Executive Officer and Chairman of Hydrofarm said," Expanding our portfolio of preferred brands is a key component of our growth strategy as we look to increase our offerings and distribution footprint."

HYFM Stock Performance
HYFM stock is up 53.56% since the start of 2021 with a 52-week high of $92.91 on February 2nd. At the present time, analysts at Stock Invest are forecasting HYFM to rise by 77.22% in the next 3 months.  This prediction is based on short-term trends the stock has in the market. As HYFM expands its distribution across the U.S. and Canada it could use its status as a public company to grow rapidly. With this in mind, HYFM stock is a top ancillary cannabis stock to watch in 2021.
[Read More] Are These Marijuana Stocks A Buy Right Now? 2 Top Pot Stocks To Add To Your Watchlist
---
MAPH Enterprises, LLC | (305) 414-0128 | 1501 Venera Ave, Coral Gables, FL 33146 | new@marijuanastocks.com