Can These 2 Marijuana Stocks Continue to Show Success?
In the past few months, we have seen the marijuana stocks and the cannabis industry move through several periods of volatility. While this volatility is not uncommon, it can shock some investors. While there are quite a lot of swing traders that trade pot stocks, there are also a great deal of investors looking for long term investments. Major marijuana stocks like Canopy Growth Corp. (CGC Stock Report), Curaleaf Holdings Inc. (CURLF Stock Report), and Trulieve Cannabis Corp. (TCNNF Stock Report) are good places to start for some investors. But others may want to search a little deeper to find more unknown marijuana stocks to watch.
[Read More]
This can be a tricky challenge for some as it does involve quite a bit of research. But, when we break this research down we see that it isn't so difficult after all. The first thing to look for is what a company is doing to secure its future in the cannabis industry. Because it is so competitive, this is extremely important when it comes to finding a pot stock to watch.
Second, we have to look at how a pot stock is being traded and what its financials are. This includes finding average volume, how much debt a company has and more. With this information, we can begin to make educated decisions on which marijuana stocks are worth watching. All things considered, here are two marijuana stocks that could continue to show success.
Pot Stock To Watch: Planet 13 Holdings Inc.
Planet 13 Holdings Inc. (PLNHF Stock Report) is one of the leading small cap marijuana stocks to watch. In an industry that is full of competition, PLNHF stock is able to stand out on its own. As opposed to other MSOs or retail cannabis companies, Planet 13 Holdings has centered its business around one unique model. That model is based on the experience of purchasing cannabis as well as the product itself. In Las Vegas, the aptly named SuperStore, is a dispensary comprised of over 112,000 square feet of space. Within this location is a myriad of food options as well as places to purchase cannabis.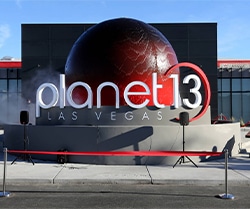 This idea has completely reshaped the cannabis industry and offers consumers a new way to buy marijuana. Because of this, PLNHF stock has been able to separate itself from the rest. In addition to the Las Vegas store, Planet 13 Holdings is also building out a location near Disneyland in Santa Ana, CA. This dispensary will be around 40,000 square feet when finished. Because the SuperStore has been so successful, many believe that this new location may follow suit. But, as stated before, PLNHF stock is simply a different breed of pot stock to watch. For this reason, investors should continue to keep a close eye on the company.
Pot Stock to Watch: Village Farms International Inc.
Village Farms International Inc. (VFF Stock Report) is another one of the leading marijuana stocks to watch in the cannabis industry. The company began its life as a producer of high grade vegetables. With this, it was able to maximize production efficiency as well as the quality of its output. A few years later, the company decided to move into the cannabis industry given its aptitude for agriculture. Although VFF stock has dropped by around 30% in the last 12 months, it has made some big progress in the shorter term. VFF stock has fallen subject to the issues of the Canadian cannabis industry. Despite having a broad market, many Canadian cannabis growers vastly overproduced this year and last. This led to a large supply with not enough demand to purchase it all.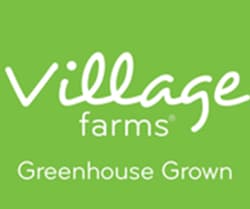 But, the company has since been able to rebound slightly. Since Mid-March, shares of VFF stock have shot up by over 130%. This is quite substantial and should not be ignored by investors. Many believe that the potential for the Canadian cannabis industry is very much in the long term. If this is true, Village Farms would undoubtedly have an advantageous position in that market. Since the beginning of October, VFF Stock has been able to bounce up by around 15% which is no small feat. With that, many investors believe that Canadian cannabis could be making a comeback. For this reason, Village Farms remains a leading marijuana stock to watch.
What Do These Small Cap Pot Stocks Show About the Industry?
Both of these companies represent a small but important part of the cannabis industry. Because they have achieved a lot on their own, investors have begun to pay attention. In addition, these companies also represent just how unique of an opportunity there can be with smaller market cap pot stocks to watch. While the future of the cannabis industry may be uncertain, these two companies continue to look quite interesting.
---
MAPH Enterprises, LLC | (305) 414-0128 | 1501 Venera Ave, Coral Gables, FL 33146 | new@marijuanastocks.com