What Opportunities Are There For Marijuana Stocks Next Year?
2020 has been a big year for pot stocks. This year in the U.S., there are five states that are voting on whether or not to legalize marijuana. With 33 states having legalized cannabis in one way or another, adding 5 more is a big step for marijuana stocks. In the past, we have seen the bulk of states with cannabis on the ballot, overwhelmingly approve its legalization. And with 11 states having full rec legalization, the chances look to be quite good for potential marijuana stock growth. But, more than just the vote is the sentiment surrounding the cannabis industry in America. In the past decade, positivity surrounding marijuana stocks has become extremely high.
[Read More]
Added: Many polls have shown that over 60% of the public supports legalizing marijuana. And, the states that have already legalized cannabis, have been an incredible example as to why. For one, the tax revenue that the legal cannabis industry produces is astounding. States have been able to use this revenue for everything from education to criminal reform and more. This year, Arizona, Mississippi, Montana, New Jersey and South Dakota will vote on their own forms of cannabis legalization. This is one of the big reasons that so many states support cannabis stocks and the legalization of marijuana
What's Next For Marijuana Stocks
If things go according to plan, it would be major news for the cannabis industry and pot stocks alike. But, what this means is that there could be a whole lot of opportunity for marijuana stocks like Harvest Health & Recreation Inc. (HRVSF Stock Report), Sundial Growers Inc. (SNDL Stock Report), Acreage Holdings Inc. (ACRGF Stock Report) and dianthus Capital Holdings Inc. (ITHUF Stock Report). With that in mind, let's take a closer look at the business opportunities for pot stocks next year.
What Alternative Business Models Are There For Marijuana Stocks?
Within the cannabis industry, there are plenty of ancillary pot stocks to watch. This includes companies like Brinks Co. (BCO Stock Report) and more. There are plenty of options for cannabis businesses to expand into in the near future. For that reason, let's go into some of them. The first is the issue of packaging. In states where cannabis is legal, there are a long list of stringent regulations on how it can be packaged. This includes the material it is put in, the labeling and how it is sealed. With this, packaging businesses have seen a big boom in this side of the industry in the past few years.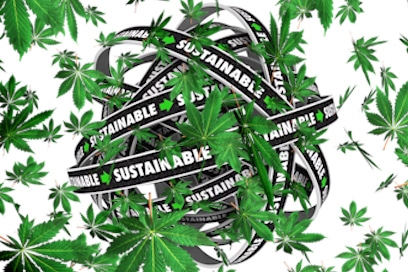 The next area that the cannabis industry can expand is in the professional service side of the market. This includes all of the people that help the cannabis industry run. Those who operate law offices, marketing firms and more all have a bright future with marijuana stocks. The next business opportunity is that of security and construction. These two go hand in hand as they both work in the physical business of selling cannabis. Because new dispensaries always need to be built and secured, these two areas of the industry are seeing massive growth. For that reason, pot stock investors should watch for up and comers in this area of the cannabis industry.
What Challenges Will Pot Stocks Face In the Future?
There is a long list of challenges that cannabis businesses have faced and will face in the future. The most important on this list is the issue of legislation. In the U.S., the upcoming presidential election could change things for the better. But, the success of marijuana stocks is dependent on more than just a new president. Cannabis has been highly criminalized in the U.S. for many years. This means that it is very difficult for cannabis businesses and pot stocks to run at full efficiency. Despite this, many leading businesses have been able to succeed as best as they can.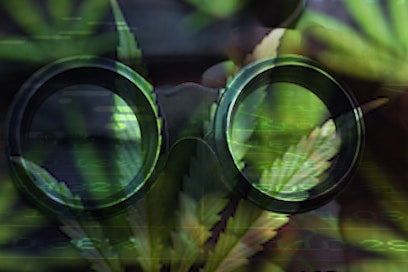 This feeds into the next issue that the cannabis industry faces which is banking. Unlike any other industry, cannabis companies do not have access to any sort of banking or financial services. This has left them in an incredibly inconvenient and dangerous position. Cannabis dispensaries for example have to work entirely in cash. This puts both the employers and the employees in a very difficult and dangerous situation. Without banking services and insurance on their money, these businesses have had to find alternatives. Whether or not this will change in the future remains unknown. For investors however, it is prudent to find companies that have overcome or found solutions to this problem.
What All This Means for the Future of the Cannabis Industry
As we move into the next few months and years of the cannabis industry, things will undoubtedly change. The hopes are that areas such as legislation and banking can shift for the better. This would be one of the largest updates for marijuana stocks and cannabis businesses to date. For now, all we can do as investors is work to find the most popular pot stocks to watch and see what their business models look like. With that in mind, the future of the cannabis industry continues to look incredibly exciting.
---
MAPH Enterprises, LLC | (305) 414-0128 | 1501 Venera Ave, Coral Gables, FL 33146 | new@marijuanastocks.com