Two Pot Stocks to Hedge Bets on
Projections for marijuana stocks have continued to increase in the past few years. While this is due to a variety of reasons, there does seem to be an overall bullish sentiment in the cannabis industry. Often times, investors tend to focus on the largest pot stocks in the industry. This includes companies like Canopy Growth Corp. (CGC Stock Report), Green Thumb Industries Inc. (GTBIF Stock Report), and Cresco Labs Inc. (CRLBF Stock Report). While these pot stocks to watch can be lucrative, they often do not have as much growth potential as the smaller pot stocks. This is simply due to their size and the amount of time that they have been around.
[Read More]
Regardless, there are plenty of options in the cannabis industry. This includes companies that work in administrative, grow supplies or other ancillary sectors. With this, investors can then narrow down that list even further. With that in mind, here are two marijuana stocks that are at the top of their industries.
One of the Largest Marijuana Stocks in the Industry
Cronos Group Inc. (CRON Stock Report) is one of the largest marijuana stocks in the industry by market cap. While its business model may not be conducive to investing right now, the company could have a solid long term future. One of the main reasons that investors have found confidence in CRON stock is the large investment it received from Altria Group Inc. (MO Stock Report). Due to this investment, CRON stock finished its latest second quarter with more than $1.2 billion in cash and no debt. This has helped to give Cronos Group a good place to start building out better business practices.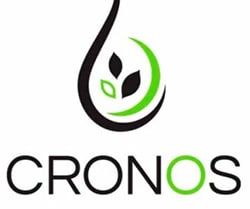 Instead of working on its production amount in the past few months, the company has been attempting to compete in Cannabis 2.0 in Canada. For those that don't know, this is the title given to legislation that the country put through in the beginning of 2020. The new law effectively allowed for concentrates and derivative infused products to be sold in the Canadian market. And although CRON stock may be poised to take advantage of this new law, the country as a whole has not met sales expectations in the past 12 months. Despite this, Cronos Group looks like it is in an advantageous position to grow in the next few years and beyond. For this reason, it remains a pot stock to watch.
Another Major Canadian Cannabis Producing Pot Stock
Aphria Inc. (APHA Stock Report) is similar in practice to CRON stock, but its business model differs greatly. As opposed to the other major Canadian pure-play pot stocks, Aphria has actually been able to turn a consistent profit via EBITDA adjustments. In 2020, APHA stock has posted almost 130% in revenue growth for the quarter ending in May. Despite its performance, investors often miss APHA stock when building a list of pot stocks to watch. While there are plenty of reasons to like Aphria Inc., there are a few that make the decision tougher. As far as the future is concerned, APHA stock has quite a solid amount of debt on its books.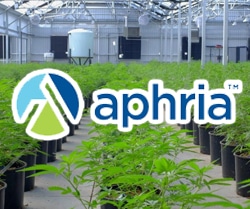 The company has around CA$500 million in cash with almost $400 million in debt from borrowings. Investors don't believe that the company will file for bankruptcy anytime soon, but this high debt amount is worrisome. Despite this, APHA stock remains a low-priced pot stock at around $5 as of mid-October. With its past performance, many believe that APHA stock has a solid chance at beating the odds. The time frame for this could be in the next few years or even shorter. Of course, a lot of this will depend on how much revenue it can bring in in that time frame as well as whether or not it can keep profitability up. But for the foreseeable future, APHA stock remains a highly interesting marijuana stock to watch.
Are Either of These Pot Stocks a Buy?
Well, the short answer to this is that it's up to the individual investor to do their own research. Both of these pot stocks have aspects that are attractive, and both have potential downsides. Investing in the cannabis industry is all about minimizing risk, and hoping for the best in the long term. With marijuana stocks projected to grow greatly in the next few years, things do look quite good for the cannabis industry as of October 2020.
---
MAPH Enterprises, LLC | (305) 414-0128 | 1501 Venera Ave, Coral Gables, FL 33146 | new@marijuanastocks.com