Substantial Gains For The Cannabis Stock Sector
At the present time, the best marijuana stocks to buy are seeing substantial gains in the market. Currently, top cannabis stocks like Cresco Labs Inc. (OTC: CRLBF) climbed 6.5% on trading on February 4th and could end the week going higher. Similar trends can be seen throughout the top pot stocks to invest in. Actually, this leaves investors with many things to consider about current positions.
For one investors are asking themselves should they take profits due to recent gains? One important thing to consider with marijuana stocks is the market volatility they are known for. Although currently, they are seeing upward momentum because of the possibility of cannabis decriminalization investors should be capitalizing on recent gains. Some professional investors recommend for investors to always stick to the plan they entered the position with.
For example, when the investor starts a position it's always good to have an exit strategy. One way is to already know at what points to take profits. Establishing exit points and doing so strategically can help investors remove the emotions from the trade. Another strategy often used is selling off percentages of the position. Generally, shareholders can pick price points to sell percentages of their position allowing them to secure returns from the investment.
Possible Strategies For Investing In Marijuana Stocks
In reality, this strategy can help in the event the stock does not do what you were expecting. Having an exit strategy in the event the stock losses value is an important factor of investing. One thing professional investors recommend is cutting your losses at similar percentage rates across positions. For instance, cutting your losses across the board at 25% can help you minimize failing positions and help keep loss at a minimum. Regardless of how you feel comfortable trading, cannabis stocks at the current time are giving massive returns on investments.
Watching the market currently even marijuana stocks that struggled in 2020 are delivering gains in the market. In essence, this could be good for swing traders and day traders that can take advantage of market momentum. As things progress in February some of these pot stocks that have had less attention could have the potential for gains in the coming weeks. For the purpose of researching marijuana stocks with future potential, let's look at 2 marijuana stocks showing upward momentum.
Read More
Marijuana Stocks To Watch:
HEXO Corp. (NYSE: HEXO)
Vireo Health International, Inc. (OTC: VREOF)
HEXO Corp.
HEXO Corp. is a consumer-packaged goods cannabis company that distributes products to serve the global cannabis market. Currently, HEXO services the Canadian recreational market and the medical market with a variety of products. Recently HEXO's latest report for Q1 fiscal 2021 results shows gross revenue of $41.3 million the highest in the company's history. In essence, this is a 114% up from the same period the year prior. At the close of Q1, the company is reporting working capital of $250.3 million including $149.8 million in cash. At the present time, HEXO has made substantial gains to profitability marking the 6th consecutive quarter of adjusted EBITDA improvements.
On January 21st HEXO announced it received a grant from the European Union Intellectual Property Office for the Powered by HEXO trademark. In reality, this could add value to HEXO on an international level during a time of global expansion in the cannabis market. Also, in January HEXO launched in the U.S. a new line of non-alcoholic sparkling CBD beverages in Colorado. In detail, the hemp-derived sparkling CBD water will be available in three flavors and establishes the framework for hemp-derived beverages.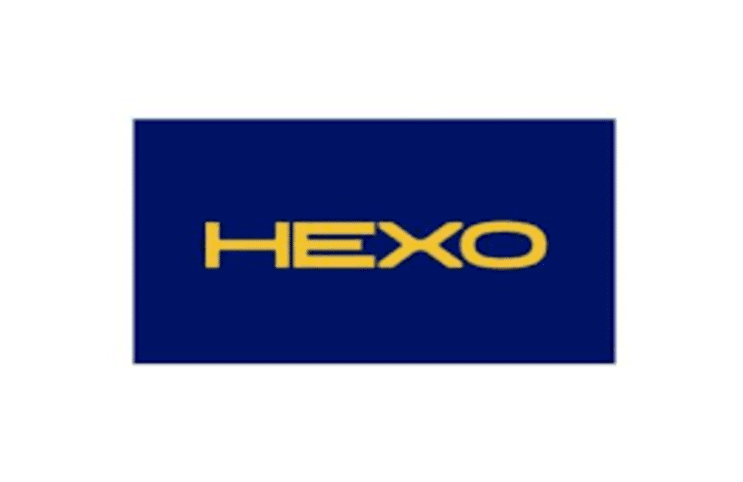 HEXO stock is up 112.23% year-to-date with a 52-week high of $8.17 in recent trading. As Canadian cannabis companies establish sales in the U.S. their revenue could increase as things progress. Currently, HEXO stock closed trading on February 4rth at $7.81 and could see momentum in February trading. With this in mind, HEXO stock is a Canadian cannabis stock to watch in February.
[Read More] Are You Looking For Cannabis Stocks To Buy In 2021? These 2 Marijuana Stocks May Fit Your Portfolio
Vireo Health International, Inc.
Vireo Health International, Inc. is a leading science-focused multi-state cannabis company. At the present time, the company has 16 operational dispensaries across 7 U.S. states. The company manufactures branded cannabis products in state-of-the-art greenhouses.
In November 2020 Vireo announced Q3 results showing revenue of $13.4 million. In essence, this is an increase of 68% from the same period the year prior. On January 7th Vireo announced the addition of Nevada licenses to their portfolio. In detail, the licenses are approved for both medical and adult-use cannabis sales and will allow the company to wholesale products to Nevada's dispensary operators.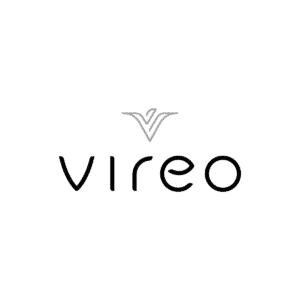 VREOF stock is up 137.92% since the beginning of 2021 with a 52-week high of $3.74 in trading the first week of February. Currently VROEF stock closed trading on February 4th at $3.52 per share an 8% gain from the previous trading session. At the present time, analysts at Wallet Investor are giving VREOF stock a one year forecast of $4.825. In essence, this would be a 37% gain from current levels. For this reason, VREOF stock is one of the best marijuana stocks to watch for February 2021.
[Read More] 2 Top Ancillary Marijuana Stocks To Watch Right Now
---
MAPH Enterprises, LLC | (305) 414-0128 | 1501 Venera Ave, Coral Gables, FL 33146 | new@marijuanastocks.com