Cannabis Stocks Gain On Legalization Optimism
Marijuana Stocks in the U.S. are rallying off announcements this week made by top Senate legislators. At the present time lawmaker are working on the decriminalization of cannabis at the federal level. In essence, this could stimulate growth across the states and the best-positioned cannabis stocks could benefit from the expanding market.
One sector, in particular, that has not been getting as much attention in the market these are the medical and CBD extraction companies. Due to the fact, the pandemic left most of them struggling with less revenue until later in 2020 they have not had the same investor appeal. But starting in 2021 things have seemed to change in the sector.
Since medicinal and CBD pot stocks were left behind last year, they have started 2021 seeing substantial gains in the market. Currently, the derivatives market is gaining momentum with increasing sales in Canada due to cannabis 2.0. In addition, in the U.S. as more states legalize cannabis the growing market will see more derivatives gaining popularity amongst cannabis consumers. In reality, this coupled with cannabis for medical use will be a rapidly growing part of the cannabis market.
Cannabis Companies And The Economic Struggle
Although some of these companies struggled through 2020, they could rebound under the new circumstances in the cannabis market. For investors, these lower price points could present the opportunity to invest in the marijuana sector with less capital. Finding the right cannabis stocks to invest in could become more difficult as pot stocks continue climbing in the market. One thing investors should keep in mind is how volatile marijuana stocks have been in the past.
Investing in cannabis stocks especially at lower price points has traditionally been an area of market volatility. In reality, many day traders and swing traders use these price swings to their advantage. But this type of price fluctuation makes it harder for investing in the long-term. For the purpose of finding cannabis stocks that could show momentum in the future, we can begin to research some pot stocks. Currently, these cannabis stocks are trading under the $2 range and could be top marijuana penny stocks to watch right now.
Read More
Marijuana Stocks To Watch:
The Valens Company Inc. (OTC: VLNCF)
MediPharm Labs Corp. (OTC: MEDIF)
The Valens Company Inc.
The Valens Company Inc. is a leading manufacturer of cannabis derivative products and provides processing services, product development, and manufactures consumer packaged goods. Currently, Valens Company specializes in high-quality products are formulated for the medical, health and wellness, and recreational consumer segments. In January Valens acquired one of the leading Canadian edibles manufacturer LYF Food Technologies Inc. The acquisition strengthens Valens' production capabilities and unlocks significant growth potential.
Although Valens seems to be moving in the right direction recently analysts have downgraded the company cutting expectations for revenue in 2021. With new analysts' predictions Valens will see an increase in sales of 3.5% over the past 12-months. The reduction in revenue changes Valens forecast from a profit to a loss.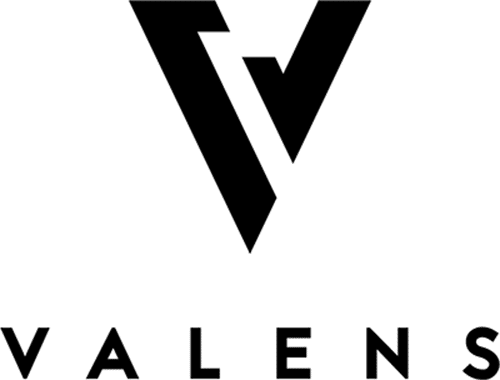 VLNCF stock saw some gains in January but has since dropped in price to end February 4th trading at $1.35 per share. Currently, analysts at TipRanks are giving VLNCF stock a 12-month price target of $2.66 per share. In essence, this would be a 92.75% gain from current levels. Although Valens has work to do to get its balance sheet in the order it may gain momentum in the near future. For this reason, VLNCF stock is a marijuana penny stock to watch for gains in February.
[Read More] Are These The Best Marijuana Stocks Right Now? 2 Top Pot Stocks In February
MediPharm Labs Corp.
MediPharm Labs Corp. is a global leader specializing in cannabis extraction, distillation, and derivative products. On January 12th MediPharm announced the company produced a record shipment of 550,000 units in the 4th quarter of 2020. The company's reputation for high-quality extracts has it ranking 3rd amongst the five best selling CBD oils in Ontario.
Although MediPharms struggled in 2020 with the pandemic shutdowns affecting revenue it has since shown growth potential for 2021. In reality, MediPharms has lost significant value in 2020 and could be positioned for a short-term bounce for its shareholders.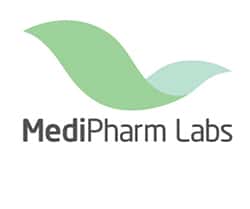 MEDIF stock is up 48.59% year-to-date with a 52-week high of $0.70 per share. Currently closing trading on February 4th at $0.6374 the stock is up 4.91% for the day. As demand for derivatives in Canada increases and new products launch in 2021 the stock could be a derivative play in the cannabis sector. With this in mind, MEDIF stock could have the potential for gains in February. Making it a marijuana penny stock to watch this week.
[Read More]  Best Marijuana Stocks In 2021 Seeing Momentum In February
---
MAPH Enterprises, LLC | (305) 414-0128 | 1501 Venera Ave, Coral Gables, FL 33146 | new@marijuanastocks.com