Cannabis Stocks Heating Up In February
Top marijuana stocks are a hot sector to begin in February with some reaching new highs in the market. With the growth of the cannabis industry both medicinally and for recreational use, pot stocks are gaining value. Currently, leaders in the U.S. Senate have stated they would push for the decriminalization of marijuana on the federal level. In reality, this coupled with new banking laws for cannabis companies could stimulate new growth in the marijuana market. At the present moment, this growth can be seen in most leading cannabis companies.
Currently, the cannabis industry is going through many new M&As as top companies expand into new markets. One recent acquisition on February 3rd was announced by GW Pharmaceuticals plc (NASDAQ: GWPH) they are entering an agreement for Jazz Pharmaceuticals to acquire GW for $220 per share. Actually, this sent GWPH stock soaring closing at $211.36 a 44.53% gain for the day. GW Pharma is the producer of Epidiolex an FDA-approved drug for use to help with seizures associated with Lennox-Gastaut Syndrome, and Dravet Syndrome.
Presently the U.S cannabis market is growing at a rapid pace especially in emerging markets. For example, in Illinois cannabis sales in January saw increases of 94% from the prior year. Actually, this shows the demand for cannabis increasing at a substantial rate in the U.S. As the senate begins moving through legislation that can improve the cannabis market some Canadian marijuana companies are positioned to establish their share of the American market. But as some of the top U.S. cannabis companies are reaching record highs in the market it could be time to find value in other areas.
Top Pot Stocks Showing Upward Momentum In 2021
Since the beginning of 2021, the Canadian cannabis sector has been showing significant gains. This partly due to investor's belief these companies will soon gain entry into the U.S. marijuana industry in the near future. Although some companies have already established sales in the U.S., they are doing this with hemp products that have been approved for sale in the states. But with the ability to allow more products into the U.S. most Canadian cannabis companies could see massive revenue growth.
Another area that could give investors great returns is the fairly new cannabis companies that have joined the race to expand across the U.S. At the present time, these companies are taking advantage of the rapid growth in the sector. For the purpose of looking into some cannabis stocks with potential growth in the future. Let's take a look at 2 cannabis stocks that could see gains in 2021.
Read More
Marijuana Stocks To Watch:
Tilray, Inc. (NASDAQ: TLRY)
Ayr Strategies Inc. (OTC: AYRWF)
Tilray, Inc.
Tilray, Inc. is a global leader in cannabis research, cultivation, processing, and distribution. In fact, Tilray is the first GMP-certified medical cannabis producer and supplies cannabis flower and extract products globally. Recently Tilray and Aphria Inc. (NASDAQ: APHA) merged to become the largest revenue-producing cannabis company in the world. Since the merger Tilray has been busy expanding its global footprint to new areas of the market. On February 1st Tilray announced it received approval and market authorization to offer Tilray medical cannabis products to Portugal. In addition, today on February 4th Tilray announced its first medical cannabis shipment to Spain. In reality, this marks the 17th country Tilray products will be available in.
Last year in 2020 Tilray's financials were flat due to challenges presented by the COVID-19 pandemic. But with current new expansions revenue growth could occur in 2021. At the present time, Tilray is producing hemp sales in the U.S. and focusing on growing its global market share. Because Tilray has the ability to expand globally it could be one of the biggest cannabis companies in the world.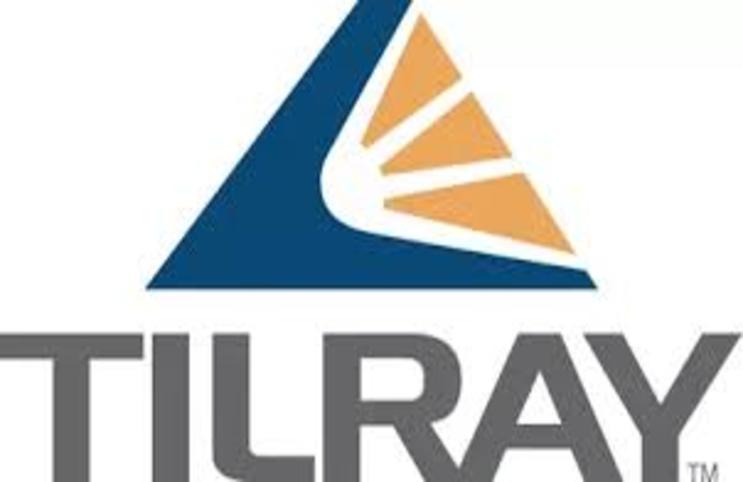 TLRY stock is up 218.28% year-to-date with a 52-week high of $28.86 per share. Currently closing trading on February 3rd at $26.31 the stock could lose some value in early morning trading. Currently TLRY stock is extremely overbought and analysts are predicting it could shed some value in the future. For this reason, TLRY stock is a top Canadian marijuana stock to watch in February 2021.
[Read More] Will These Marijuana Stocks See Bigger Gains This Month
Ayr Strategies Inc.
Ayr Strategies Inc. is a cannabis company focusing on U.S. high-growth markets. Currently, the company cultivates and manufactures branded cannabis products it distributes through retail outlets and third-party stores. AYR has been making acquisitions to expand in the U.S. cannabis market. On January 27th AYR announced an agreement to acquire the membership interests of Blue Camo, LLC. In detail, Blue Camo is a vertically integrated operation in Arizona. In general, Blue Camo's key operations are three Oasis branded dispensaries and a cultivation and processing facility.
To close out 2020 Ayr also made acquisitions in Florida gaining a large footprint in Florida by acquiring Liberty Health Sciences Inc. (OTC: LHSIF) with 25 operational dispensaries in the state. Another purchase in Pennsylvania of CannTech PA has given Ayr a 143,00 sq. ft. cultivation and processing facility and licensed permits for up to six dispensary locations.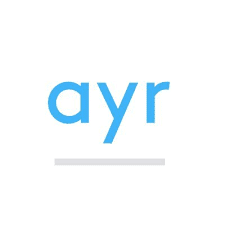 AYRWF stock is up 21.12% since the start of 2021 with a 52-week high of $32.55 in trading on February 3rd. Currently AYRWF stock closed trading on February 3rd at $30.27 per share. At the present time analyst at TipRanks are giving AYRWF stock a 12-month average price target of $37.26. In essence, this would be a 23.09% gain from current levels. With this in mind, AYRWF stocks is a possible top marijuana stock to buy in February 2021.
[Read More] 2 Top Ancillary Marijuana Stocks To Watch Right Now
---
MAPH Enterprises, LLC | (305) 414-0128 | 1501 Venera Ave, Coral Gables, FL 33146 | new@marijuanastocks.com