Have You Seen These Marijuana Stocks Move Up This Month?
Currently, the U.S. cannabis industry is continuing to expand at a fast pace. Along with this industry growth, marijuana stocks have been able to pick more momentum within the first 2 months of the new year. Now there is no telling how long this positive sentiment will last as the cannabis sector is quite volatile. Yet with how volatile the cannabis sector is it allows some investors to find marijuana stocks to buy at a lower value.
Finding cannabis stocks at lower entry points doesn't always mean the company is doing badly. When a company has some pullback it may be setting up for a possible bounce. Being able to buy shares when a stock dips is a good strategy to see some decent gains in the market. With current talks of new cannabis bills being supported by more political figures, the U.S. cannabis industry is on set to become even bigger.
If the U.S. can legalize cannabis on a federal level it will allow for other global markets to join the U.S. cannabis market. For example, there are some Canadian cannabis companies that are currently having issues in their own market. Federal cannabis, reform may be the saving grace for Canadian cannabis companies.
The Canadian cannabis market had a lot of issues when executing its full rec market which led to some Canadian cannabis stock not performing so well. Overall the cannabis sector is once again a popular topic amongst investors which has led to investing and building a portfolio of various marijuana stocks. Below are 2 cannabis stocks to watch that have looking to build more momentum in the market.
Cannabis Stocks to Watch Right Now
MariMed Inc. (OTC:MRMD)
Abbvie Inc. (NYSE:ABBV)
MariMed Inc.
MariMed Inc. is a multi-state operator that is that works with the development of cannabinoids and cannabis products. As well the company runs seed to sale cannabis operations. This set up allows a company to be in more control of its process. Back in 2020 MariMed has many challenges to deal with. Yet the company was able to produce record revenue and earnings. During this pandemic, MariMed was able to step up its game, The company provided curbside and home delivery services.
As the company was short-staffed these changes helped to create a better workflow for the company. Back in 2020, MariMed was hard at work prioritizing its business foundation and all the licenses it has acquired in multiple states. During this time the company focused on fixing its image to be looked at as a vertically integrated seed-to-sale profitable MSO cannabis stock. These plans have carried into the new year and have resonated well in the market for MRMD stock so far in 2021.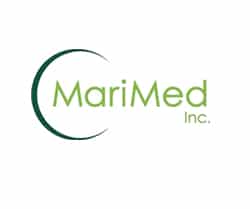 At the start of the new year, MRMD stock saw a nice increase in trading. From the 4th of January to the 8th MRMD stock saw gains of 16 percent during the first week of the new year. Pushing forward the company was able to continue to climb in the market. From the 11th of January to the 14th MRMD stock had another spike in trading with a 26 percent gain.
[Read More]
Focusing On Marijuana Stock Market Movers
On the 19th MRMD stock had a small dip before rising back up again on the 22nd. This made for a 12 percent increase in trading during that time. So far for in February MRMD stock has been able to recover from the dip at the end of January. February 1st to the 4th MRMD stock has picked up some momentum and made gains of 27 percent which has started to catch the eyes of more potential investors.
Abbvie Inc.
Abbvie Inc. has been one of the handful of cannabis stocks to watch in 2020 and currently in 2021. In recent news, the company has released its Full-Year and fourth-quarter 2020 financial results. Wich produced some big company and operational improvements. The company made a worldwide net revenue of $13.858 billion. This made for a 59.2 percent increase on a reported basis.
"We successfully completed the transformative Allergan acquisition and delivered another year of strong results in 2020, despite the challenges presented by the global pandemic," said Richard A. Gonzalez, chairman and chief executive officer, AbbVie. "Based on our broad portfolio of diversified growth assets and the robust momentum of our business, we expect impressive growth again in 2021.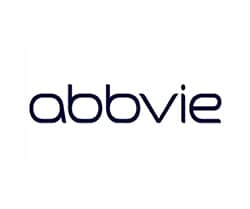 So far in 2021 ABBV stock has performed well in the market. For most of 2020 ABBV stock was fluctuating in price with a lot of volatile trading. However, like other volatile stocks that don't completely go flat ABBV was able to produce some decent gains. For the first week of trading in 2021 ABBV stock had a small push in the market. Overall for the month of January, ABBV stock dropped in trading. Yet so far in February, the company has been able to pick up in trading. ABBV stock is currently up 5 percent in trading as of February 4th. The goal for the company is to reach new levels as the company continues to build more momentum
---
MAPH Enterprises, LLC | (305) 414-0128 | 1501 Venera Ave, Coral Gables, FL 33146 | new@marijuanastocks.com