2 Marijuana Stocks To Watch Before The End Of The Week
With the House passing the SAFE Act some cannabis stocks have been able to further recover. As the push for better cannabis legislation makes its way into the industry investors are still add more cannabis stocks to their portfolio. Right now the cannabis sector is still facing a downtrend in trading. This is giving more time for people to invest in the top marijuana stocks before the next rise in trading. As of now, some cannabis stocks have started to slowly reach better trading.
Yet investors worry that this momentum may be short-lived. What investors and people of the industry are banking on is with more progress between business and legislation things will pick up in the market. Like any investment, things take time and patience as well as knowledge on how to play the game in the downtrend. For instance, the common understanding is to buy low sell high and with how pot stocks have been performing buying the dip has been key to investors.
By buying cannabis stocks when they dip allows for the possibility to see a bigger return on your investment. Since mid-November 2020 when marijuana stocks started to dip they displayed a pattern of a strong recovery. Some even reaching new all-time highs at the start of the new year. So far 2021 has shown to be promising for the future of the cannabis industry between legislation and more states going legal.
As well as cannabis companies further expanding operations. Right now as some may say is a good time to get involved in the cannabis industry. Just make sure you do your research before investing in the cannabis stocks of your choosing. Below are a few examples of marijuana stocks that may see better trading as the market continues to recover.
Marijuana Stocks To Watch This Week
Curaleaf Holdings Inc. (OTC:CURLF)
Greenlane Holdings Inc. (NASDAQ:GNLN)
Curaleaf Holdings Inc.
Curaleaf Holdings Inc. is one of the more popular marijuana stocks to watch. Some investors feel that CURLF stock will yield better long-term results. Especially while amid this current downtrend for most marijuana stocks. Yet trading was not always like this for the company. At the start of the new year, CURLF stock was able to build good momentum that led to better trading. For the whole month of January CURLF stock was able to see moments of good trading.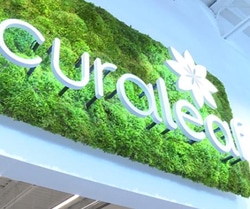 However, at the end of the month CURLF stock closed out January trading down in the market. Moving into February CURLF stock was able to see a nice recovery to start the month. From February 1st to the 10th CURLF stock was able to produce gains of 27 percent. This allowed for shareholders to take profits before CURLF stock dropping once again. Right after the 10th of February the company was not able to sustain its upward push and began to drop.
Overall for February CURLF stock was able to maintain a decent market level even with dipping at the end of the month. As trading in March got started CURLF stock like many other marijuana stocks was hit hard but the current downtrend the sector is still facing. Now in April Curaleaf is still trading down but shareholders are still holding the company in high regard as they wait for better trading to occur.
[Read More]
Greenlane Holdings Inc.
Greenlane Holdings Inc. over the last 6 months has been one of the more volatile stocks to watch. From November to now the company has been able to reach better market levels. Throughout this time GNLN stock has fluctuated in price quite often but has managed to reach a 66 percent increase in trading. If we look back at the end of December through the end of January GNLN stock was a bit volatile but still managed to climb.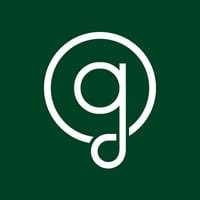 From the end of December to the first week of the new year GNLN stock reached gains of 32 percent. This boost in trading allowed shareholders to see the growth potential of this marijuana stock. As well as being able to make some money from this upward momentum at the time. Now right after the 8th of January Greenlane was not able to keep its upward climb going. This loss in momentum caused GNLN stock to drop in trading for the rest of January. In the following month after GNLN stock was able to see a nice bounce in the first 10 days of February.
This rally from the 1st to the 10th made for a 72 percent increase in trading. Yet once again like other cannabis stocks after this point the GNLN stock fell in price the rest of February. It wasn't until April when GNLN stock had a momentum of better trading from the close of March and on the first day of April. Since that time Greenlane has been pushing for better trading but has not been able to make it happen just yet. With more time left in 2021 shareholders are keeping watch to see what will come of this marijuana stock to watch.
---
MAPH Enterprises, LLC | (305) 414-0128 | 1501 Venera Ave, Coral Gables, FL 33146 | new@marijuanastocks.com