4/20 And Top Marijuana Stocks
Today in the market marijuana stocks continue to see downward pressure due to investor sentiment and a market pullback from record highs. For the cannabis sector, the past 50 days have dealt significant losses to top marijuana stocks. Although this is unfortunate for investors that bought during peak levels in February it does present an opportunity to new traders. At current levels, many top marijuana stocks are now trading near December 2020 levels in the market.
As the cannabis industry continues to grow in the U.S. and globally there are much different company's investors can choose from. One area of the market that has seen the most gains and market volatility are top Canadian marijuana stocks. Since the start of 2021, these cannabis stocks have seen substantial gains and after February 10th have taken the most losses.
But this is what marijuana stocks are known for extreme market volatility. In most cases, day traders and swing traders use these price fluctuations in their favor. In reality, this is an important factor for investors to keep in mind as they do their due diligence before investing. Specifically, the best marijuana stocks to invest in are trading much lower than their highs in 2021.
Growth Potential For Cannabis Stocks
Given this is the case it could be time to watch these top cannabis stocks before a rebound in the market. Because there are opportunities for gains in both markets, we can begin to look at different companies in the Canadian and U.S. cannabis industries. With prospective gains for both sides of the market, some investors are starting positions in each sector. In 2021 future legalization could be a catalyst for renewed upside in the top marijuana stocks to invest in.
Finding cannabis stocks with potential future gains takes some research and market analysis on the part of the investor. For investors studying a cannabis company's earnings and watching how the stock performs can help improve your entry point in an investment. For the purpose of taking a closer look at leading cannabis companies in the market, we can begin taking an in-depth look.  With this in mind which of these cannabis companies has potential upside in the coming months.
Read More
Marijuana Stocks To Watch:
GrowGeneration Corp. (NASDAQ: GRWG)
Tilray, Inc. (NASDAQ: TLRY)
GrowGeneration Corp.
GrowGeneration Corp. is considered one of the largest specialty hydroponics suppliers in the U.S. Currently, the company has 53 retail and distribution centers across 12 states. At those locations, GrowGen carries and sells thousands of products such as plant nutrients and soil, and state-of-the-art hydroponics equipment. In 2020, GRWG stock gained over 880% in the market and has continued to climb in the first quarter of 2021. In its latest earnings, the company announced record fourth-quarter and full-year 2020 financial results. Specifically, the company had a record full-year 2020 revenue of $193 million and adjusted EBITDA of $19.2 million. Additionally, GrowGen increased its 2021 full-year guidance to an estimated $415-$430 million.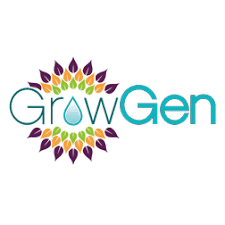 GrowGen expects to have over 60 retail locations across 15 states in 2021 and over 100 locations by 2023. Analysts have given an upgrade to the companies forecast with new estimates with revenue of $428 million this year. Although analysts did not increase GRWG stock price target of $61.50 it could be time to research GRWG stock for possible investing. Today on 4/20 GrowGen announced it has expanded its Michigan footprint with the acquisition of Downriver Hydro adding a new retail location to its portfolio.
GRWG Stock Performance
GRWG stock is up 12.73% year to date with a high of $67.75 in February. Closing on 4/20 at $43.28 the stock is down 17.23% in the last 30 days. Although recently GRWG stock has shed significant value during the last month for its one-year performance the stock is up 976.96%. According to analysts at CNN Business GRWG stock has a 12-month median price target of $62.50 per share. Once realized this would be a 44.44% increase from current levels.  As an ancillary cannabis stock GRWG has shown less volatility in the market. For this reason, GWRG stock could be one of the best marijuana stocks to invest in for short- or long-term positions.
[Read More] The SAFE Act Passes The House Once More
Tilray, Inc.
Tilray, Inc. is a Canadian pharmaceutical and cannabis company that is in the process of a merger with Aphria Inc. (NASDAQ: APHA). Slated to be completed this quarter the two companies combined are said to become one of the largest revenue producers in the cannabis market globally. In its latest financials, the company's revenue increased 26% to $210.5 million compared to 2019. Additionally, Tilray cut its net loss to $3 million in Q4 2020. This is an improvement compared to a net loss of $219.8 million in Q4 of 2019. After the launch in Canada of cannabis 2.0, the company has seen an increase of 26% in the adult-use recreational market.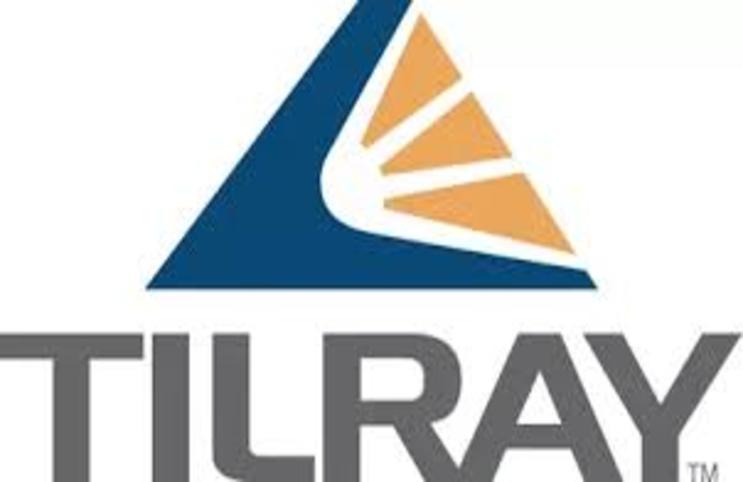 At the present time, Tilray has its brand in 1319 stores worldwide. In the future, the company plans to continue the integration and acquisition of companies to produce future revenue growth. In the export market, Tilray has become the first cannabis company approved to ship medical cannabis into Spain. As Canadian cannabis companies continue growing internationally most are waiting for the U.S. to change cannabis legalization.
TLRY Stock Performance
TLRY stock is up 111.14% year to date with a high of $67.00 in February. Closing at $15.89 on 4/20 the stock has lost 31.20% in the last 30 days. According to analysts at Tip Ranks TLRY stock has a 12-month average price target of $24.49 per share. In essence, this would be a 54.12% increase from its current stock price. With this in mind, TLRY stock could be a top Canadian marijuana stock to add to your watchlist.
[Read More] Marijuana Penny Stocks To Buy During This Downturn In The Sector
---
MAPH Enterprises, LLC | (305) 414-0128 | 1501 Venera Ave, Coral Gables, FL 33146 | new@marijuanastocks.com