2 Marijuana Stocks To Watch Before Friday
Even though this week is short one trading day marijuana stocks are still pushing up in the market. Marijuana stocks to watch like Kushco Holdings Inc. (OTC:KSHB) saw a 16% gain on January 19th from its previous close. As well another cannabis stock that is up from its previous close is Aphria Inc. (NASDAQ:APHA). The company has been was able to post a 9% increase during the same time. So far the new year has had a lot in store for cannabis stocks.
Some have even reached new all-time highs. Yet overall the cannabis stocks have been looking quite good for some time now. With more cannabis stocks pushing up in the market, more investors are starting to take notice. Back in March, many marijuana stocks began to fall. Yet shortly after many of the top marijuana stocks began to recover.
During this time there was a lot happening that contributed to the current uptick we are seeing now. Well for starters this pandemic caused many shutdowns but cannabis was deemed essential. So from this many dispensaries started selling products at a much faster pace. The increase in cannabis is caused some pot stocks to post record-breaking Q3 earnings. As well the MORE Act and the Presidential election all played a factor as to some of this continued market momentum. Now in 2021, the momentum hasn't slowed down. Yet with Biden soon to take office some feel now is the time to find marijuana stocks to buy. Below are 2 marijuana stocks that may see more gains under Bidens presidency.
[Read More]
Marijuana Stocks To Watch
Innovative Industrial Properties, Inc. (NYSE:IIPR)
GrowGeneration Corp. (NASDAQ:GRWG)
Innovative Industrial Properties, Inc.
Innovative Industrial Properties, Inc. is one of few marijuana stocks that have a business model set up for a more long term gameplan. The company specializes in cannabis real estate more specifically a REIT. If you are not familiar with what a RIET is it stands for a real estate investment trust. Which is a corporation that combines the capital of many investors to acquire income-producing.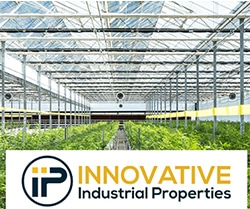 The company focuses on purchasing properties meant for those in the cannabis industry. This builds a long term position for the business as most cultivations operations work in long seasons. Looking back at IIPR market performance over the last few months and from the end of October IIPR stock has been moving up in the market. From October 30th to November 5th IIPR stock posted 30% gains.
Much of this momentum comes from when many marijuana stocks were posting solid 3rd quarter earnings and it added some positive sentiment in the market. From this point and on into early December IIPR stock started to trade a bit more sideways before rising back up. Even though the market was full of volatility IIPR stock was still able to push through.
Innovative Industrial Properties, Inc. Company Updates
In recent news, the company has announced that it signed a long-term lease with Holistic Industries Inc. for its property located in Los Angeles, California.
"We are thrilled to partner once again with Holistic at our Los Angeles property. We have a vision for this property and its potential, and we believe Josh and his team are the best operators to realize that vision, with their unwavering dedication to customers and patients and their proven success in other states to execute successfully to fulfill that goal," said Paul Smithers, President and Chief Executive Officer of IIP.
GrowGeneration Corp.
GrowGeneration Corp. is another marijuana stock that holds great value in the cannabis industry. The company works in what's known as the ancillary side of the cannabis industry. GrowGeneration Corp. owns and operates a chain of grow supply stores across the United States. In recent news, the company has just preannounced its record full-year 2020 revenue.
During this past year, the company was able to generate $192 million in revenue, versus $80 million for full-year 2019. As well some other 2020 highlights consist of Q4 revenue spiked 142% to $61.5 million, versus $25.4 million for fourth quarter 2019. So far GrowGen is showing consistent growth and as 2021 just starts GRWG stock is moving up in the market.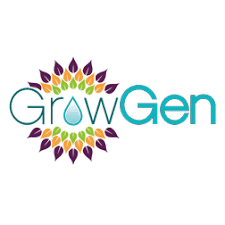 After a slight dip back in August GRWG stock was trading a little sideways. Yet a little sideway action didn't stop GRWG stock from seeing small gains before reaching new all-time highs. For instance, from October 2nd to the 23rd GRWG stock had a 35% increase in trading. In November is when the company started to catch more momentum and begun to trade up. From November 2nd to the 27th GRWG stock saw a massive 89% spike in trading.
The company didn't stop there for the month of December the company continued its upward push posting 20% gains. So far for the new year GRWG stock has made gains of 33% with a new all-time high of $52.31.Over the last few months, the company has shown solid market performance. This is what investors look for when searching for the best marijuana stocks to buy.
---
MAPH Enterprises, LLC | (305) 414-0128 | 1501 Venera Ave, Coral Gables, FL 33146 | new@marijuanastocks.com