Cannabis Industry Momentum In 2021
In 2021 the cannabis industry and marijuana stocks have stepped into an era of potential growth and expansion. Besides having a momentum-changing year in 2020 most leading pot stocks to buy have seen significant gains since the beginning of 2021. As more states become legal in the U.S the cannabis market could continue to stimulate revenue growth for the next few years. Last year we saw 15 states plus D.C with legal recreational marijuana, and 20 states with legal medical cannabis. By the same token this year more states are preparing to pass cannabis legalization further growing the market.
[Read More]
For years now many cannabis companies have been fighting an uphill battle with the federal government for cannabis reform. Suddenly investors believe the moment they been waiting for has arrived with the new Democratic president and majority-led Senate. In truth, the MORE Act has a much better chance now of getting passed in the Senate. That coupled with the Safe Banking Act could catapult the cannabis industry to a new level. So, is now the time for investors to start positions in the cannabis market?
Top Pot Stocks Perform In January 2021
With current market trends looking like they could persist in the cannabis industry it could be a good time to have marijuana stocks on your watchlist in 2021. Some analysts and investors feel many cannabis stocks still remain undervalued at the present time. One thing to keep in mind when buying marijuana stocks is your investment in the future of the company. As the potential for growth is looking promising in 2021, there could be more upward momentum for pot stocks. For this reason, we could research some of the cannabis companies that could still be undervalued in the market.
Provided that the current market trajectory persists going into inauguration week we could see pot stocks continuing to climb. With Q1 2021 earnings for cannabis companies around the corner, more revenue strength could take marijuana stocks higher. With this in mind let's take a closer look at 2 marijuana stocks with upward potential in the market.
[Read More]
Marijuana Stocks To Watch:
Ayr Strategies Inc. (OTCQX: AYRWF)
Harborside Inc. (OTCQX: HBORF)
Ayr Strategies Inc.
Ayr Strategies Inc. is a vertically integrated, U.S. MSO, focusing on high-growth markets in the U.S. Currently, the company cultivates and manufactures branded cannabis products for distribution through its network of retail outlets and third-party stores. At the end of 2020, Ayr made some strategic acquisitions that have given the company more popularity with cannabis investors. Late in December of last year, Ayr announced it acquired Liberty Health Sciences Inc. (OTCQX: LHSIF) for a total consideration of $290 million. In essence, the transaction gives Ayr entry into the Florida market with a 300,000 sq. ft. cultivation facility and 28 dispensaries in operation across the state. In 2021 Liberty was planning on opening another 11 additional stores bringing their total number of stores to 42 locations. Additionally, Ayr also acquired CannTech in Pennsylvania further establishing its presence in key emerging markets.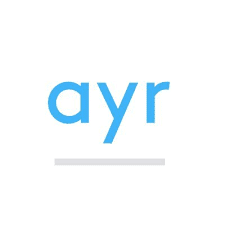 AYRWF stock is up over 15% since the top of 2021 and is currently trading at $27.69 per share. Recently analysts have given AYRWF stock a 12-month forecast target price of $60.28. In essence, this would be more than double its current trading levels. With the increasing potential cannabis companies have in the U.S. Ayr could become a major player in the industry. Because of this AYRWF stock is a marijuana stock to watch for gains in the market.
[Read More] 
Harborside Inc.
Harborside Inc. is one of the oldest and most respected cannabis retailers in California. The company was awarded one of the first six licenses granted in the U.S. Currently Harborside has four dispensaries in the San Francisco Bay Area, one in Southern California, and Oregon. Generally speaking, Harborside has seen record revenue growth in Q3 of 2020. In fact, the company reported $19.6 million in revenue with a positive adjusted EBITDA of $4.5 million. Essentially, this strength was due to improved harvest yields and higher wholesale volumes. In 2020 it seems Harborside has begun expanding again and could continue to grow its presence in California this year.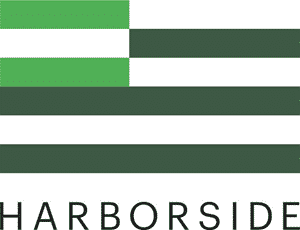 HBORF stock has climbed over 38% since the start of trading in 2021. As the stock continues with steady upward momentum this cannabis stock could have more gains in the market. Currently trading at $2.21 per share the company the stock reached its 52-week high in today's trading. With Harborside adding potential revenue growth with the addition of another California location there could be further upside. For this reason, HBORF stock is a marijuana stock to watch for gains this week in the market.
---
MAPH Enterprises, LLC | (305) 414-0128 | 1501 Venera Ave, Coral Gables, FL 33146 | new@marijuanastocks.com