2 Marijuana Stocks To Watch That May Trend Up In The Market
Currently, marijuana stocks are seeing an upward push in the market. Much of this due to the speculation of what the future of the cannabis industry will be. Back in November 4 states went fully legal which can create the opportunity to develop new cannabis markets. Some analysts believe that each new market will generate large amounts of revenue. As well there is much hype surrounding federal cannabis reform that may happen under a Joe Biden administration. Projections for legal weed sales in the U.S. have the chance to see $30-$70 billion over the next 10 years. As well the Canadian market may reach $4.6 billion by 2024.
[Read More]
Currently, the North American cannabis market is expanding at a fast rate. With this, we may see more marijuana stocks begin to rally even more in the near future. Right now due to the runoff elections many cannabis companies are preparing themselves for what's next to come. If cannabis can be legalized on a federal level many believe we will see many of the top marijuana stocks to watch the trend upward even further. As it stands it's an exciting time to be apart of the cannabis industry. With this, it may be a good time to look for marijuana stocks to buy before they break which can significantly grow your portfolio's value.
Top Marijuana Stocks To Watch
MariMed Inc. (OTC:MRMD)
TILT Holdings Inc. (OTC:TLLTF)
MariMed Inc.
From the initial start of 2020 MRMD stock was trading down in the market. From mid-march March to the end of November the company mostly traded sideways during that time. On November 20th MRMD stock began to pick more momentum in the market. From this time to November 30th MRMD stock shot by 200%. On December 11th MRMD fell from November highs before rising back up and seeing a 50% increase in trading at the end of December.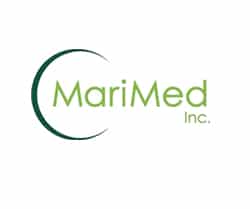 So far for the month of January MRMD stock is up 34% and by the looks of MariMed Inc. may continue to see more gains in 2021. Now for those who are not familiar with the company MariMed is a multi-state operating cannabis company. MariMed Inc is committed to advancing the health and wellness of people through the use of cannabinoids and cannabis products. The Company develops, owns, and manages seed to sale state-licensed cannabis facilities, which are models of excellence in horticultural principles, cannabis cultivation, cannabis-infused products, and dispensary operations
TILT Holdings Inc.
TILT Holdings Inc. has been a marijuana stock that in 2020 was hit by a fair amount of market volatility. From March 18th to June 2nd TLLTF stock had a big 400% increase in trading over that time. Currently down from highs back in June TILT Holdings was able to rise back up in the market. Looking at July 14th to August 14th TLLTF stock was able to climb 64% to keep up their market momentum. After August highs TLLTF stock dropped 50% on September 18th. December 1st to the 28th TLLTF stock saw gains of 13% Overall for the month of January the company is up over 50%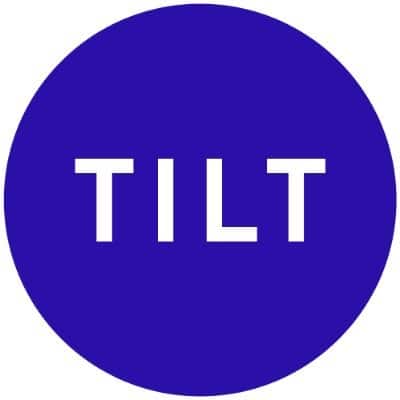 To recap a bit TILT Holdings Inc. is a cannabis company that holds a special place in the industry. The company helps cannabis businesses build brands. Through a portfolio of companies providing technology, hardware, cultivation, and production. TILT services brands and cannabis retailers across 35 states in the U.S., as well as Canada, Israel, Mexico, South America and the European Union. In recent news the company announced that its subsidiary, Jupiter Research, LLC a leading inhalation technology company, has obtained ISO 13485:2016 certification of its Quality Management System for medical devices.
"We are exceptionally proud of the Jupiter team for successfully completing the ISO certification process, thus verifying our commitment to providing the cannabis industry with high-quality, safe and consistent products," said Mark Scatterday, CEO of TILT Holdings.
---
MAPH Enterprises, LLC | (305) 414-0128 | 1501 Venera Ave, Coral Gables, FL 33146 | new@marijuanastocks.com