Will These Marijuana Stocks See More Market Momentum This Year
As it stands today there are many marijuana stocks that are currently being traded between the U.S. and Canada. Now understanding which companies are better than the next and which are on their way out. Even though some may think anything involved with cannabis will make money however this is not the case. Sometimes though when a marijuana stock is trading up in the market the companies business operations may not be doing so well. This plays a big part in whether a pot stock will be able to weather the storm. Some investors have ventured down the road of looking for ETF to invest in.
[Read More]
Currently, the industry is banking on the idea that U.S. marijuana stocks will be the big winners in 2021. As well hopes are high for more progression from the Canadian side of the market. With the world more than a year into the pandemic many thought this would hurt the industry as a whole. Yet regardless of what everyone felt the cannabis industry continued to grow even in a Covid filled market. Many marijuana stocks began to trade up and saw a big increase in momentum. With this continued momentum investors are hoping for a year filled with big gains. The cannabis industry as a whole preparing for the future much more growth is on the way. With this, it may be time to start looking for marijuana stocks to buy.
Top Marijuana Stocks To Watch In The Market
Green Lane Holdings Inc. (NASDAQ:GNLN )
Vireo Health International, Inc. (OTC:VREOF )
Green Lane Holdings Inc.
At the start of 2020, GNLN stock was late to rise in the market as it was trading down up until March. If you are not familiar with the company Green Lane Holdings Inc. works in the ancillary side of the industry by working with the development and distribution of premium cannabis accessories and various products. Back on March 16th GNLN stock was able to recover and begin its upward trend. From this time period to July 31st GNLN stock saw an increase of 219% before dipping back down in September.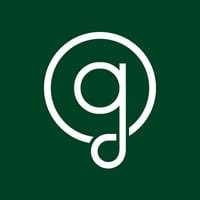 It wasn't until late November when the company began to trade up in the market. From November 20th to December 3rd GNLN was able to rally up 71%. From the start of the new year to January 11th GNLN stock is currently up by 44%. In recent news, the company has announced they have partnered with Last Prisoner Project. This venture with the LPP is a nonprofit organization committed to clemency and expungement, re-entry programs for those who have been affected by legal issues due to cannabis. This type of progress is a step in the right direction and long overdue for those impacted by these kinds of issues.
"Greenlane recognizes its responsibility to assist in rectifying the inequality and injustice that persists in the cannabis space," said Aaron LoCascio, Co-Founder and CEO of Greenlane. "Last Prisoner Project has made incredible progress towards its mission and Greenlane is proud to contribute to such a committed and influential advocacy group that is generating meaningful change."
Vireo Health International, Inc.
Vireo Health International, Inc. over the last few months has been a marijuana stock to watch heading into the new year. Since March 18th VREOF stock was able to begin its rise in the market. Starting from the end of March to May 28th, VREOF stock saw gains of 84% during this time. From this time point, the company built more momentum and continued to move up in the market. From the end of May to September 1st, the company was hit with market volatility. This caused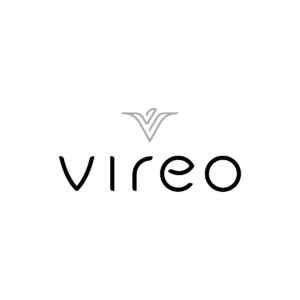 GNLN stock to trade a bit sideways with small drops and spikes in trading.
From this point, Vireo Health was able to continue its climb, and for the month of December, VREOF stock had a 17% spike in trading. Currently for the month of January VREOF stock is up 59% and up over 20% from its previous close on January 8th with more momentum building Much of this recent increase in trading is due to speculation surrounding federal cannabis legislation. Now that the Senate is majority Democrats many feel cannabis will be decriminalized on a federal level. In recent news, the company announced that it launched a new line of naturally-augmented cannabis flower called Amplifi™. The company went on to say that Amplifi is the first brand that utilizes Vireo's new TerpSafe packaging technology.
"We are excited to announce the launch of Amplifi, a new brand that will feature several of our most popular strains of dry cannabis flower," said Chief Executive Officer of Vireo Health, Kyle Kingsley, M.D. "Not only will Amplifi feature Vireo's next generation strains, but the flower's terpenes will be preserved and enhanced by our TerpSafe packaging. We believe that this proprietary technology will become the standard for flower packaging throughout the industry."
Will These Marijuana Stocks Continue To Thrive In The Market
Overall 2021 is gearing up to be a strong year for marijuana stocks. Especially with U.S. based cannabis stocks as well as the Canadian sector picking up steam as well. Future predictions of the industry have left investors looking for the best marijuana stocks to buy. As well with more states going legal, it leaves room for new companies to come in and establish themselves in a new market. This would be as good as any time to start searching for good entry points to become apart of the cannabis industry.
---
MAPH Enterprises, LLC | (305) 414-0128 | 1501 Venera Ave, Coral Gables, FL 33146 | new@marijuanastocks.com