Are You Invested In Marijuana Stocks?
With 2023 soon to start marijuana stock investors are waiting for the sector to recover. The start of week 3 in December has started on the downside. Yet this new year brings with it several reasons to potentially see better consistency in the sector. At the very least some good pops in trading could help shareholders take profits. This new year many of those who are involved in the legal cannabis industry is focused on the future. One of the future progressions is getting federal reform passed.
To have the end of cannabis prohibtion altogether would be amazing. But many feel cannabis banking will be the first stop for federal reform. Currently, cannabis is still federally illegal and needs to be changed. Also, more than half of the United States and several regions throughout the world have legalized cannabis. As more states begin to legalize cannabis this gives companies the chance to take part in new markets. Which is what many MSO cannabis companies have done.
This progress has helped bring stronger momentum to the sector. So if you are looking for marijuana stocks to buy before 2023 now could be the time. The cannabis sector is currently seeing another decline and this has dropped the price of top marijuana stocks. When a pullback happens it's a chance to take a position at lower entry points. If you can invest and get in at a low share price any recovery will lead to a better return.
Top Marijuana Stocks To Watch
Columbia Care Inc. (OTC:CCHWF)
StateHouse Holdings Inc. (OTC:STHZF)
Columbia Care Inc.
Columbia Care Inc. cultivates, manufactures, and provides cannabis products and related services. It offers flowers, edibles, oils, and tablets under the Seed & Strain, Triple Seven, gLeaf, Classix, Press, Amber, and Platinum Label CBD brands. The company holds licenses in 18 jurisdictions in the United States and the European Union.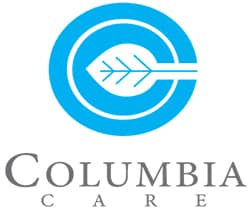 In recent news, the company releases its first corporate social responsibility report. The report, which reflects on the past year, highlights local, national, and industry initiatives. Particularly ones that have made a positive impact specific to the company's focus areas: opportunity, inclusion, access, and sustainability.
[Read More] 2 Marijuana Stocks To Watch In Todays Stock Market
Words From The Company
"It is our responsibility as an industry leader to create a mission-driven framework for our company and demonstrate what cannabis and its workforce can do for the world. This report just scratches the surface of how we have strived to do just that," said Nicholas Vita, CEO, and Co-founder, of Columbia Care.
StateHouse Holdings Inc.
StateHouse Holdings Inc. is involved in the cultivation, processing, manufacture, distribution, and retailing of cannabis products for the adult-use and medical markets in the United States.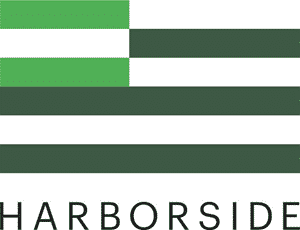 It operates 13 retail dispensaries in California and one in Oregon; and a retail dispensary in the Haight Ashbury area of San Francisco, California. Recently the company reported its Q3 2022 financial results.
[Read More] Best Cannabis REITs To Buy? 3 With Dividends For Long Term Investing
Q3 2022 Highlights
Total net revenues were $30.8 million, an increase of 77% compared with $17.5 million in the three months that ended September 30, 2021 ("Q3 2021").
Gross profit before adjustments for biological assets, was $11.1 million, a 31% increase as compared to $8.4 million in gross profit realized during Q3 2021.
Retail revenues were $16.5 million, representing 53.4% of total sales in Q3 2022, an increase of $7.3 million compared to Q3 2021.
Q3 2022 cultivation yields in the Company's Salinas facility were up 150% over Q3 2021 due to improved practices, while cost per pound declined 56% over the same time period. Year-to-date yields are up 99% over YTD 2021 with a 40% reduction in cost per pound.
---
MAPH Enterprises, LLC | (305) 414-0128 | 1501 Venera Ave, Coral Gables, FL 33146 | new@marijuanastocks.com