Marijuana Stocks in 2020 and 2021
It's the last day of trading in 2020 and marijuana stocks have given all they could give this year. Currently, many leading pot stocks to watch look flat on December 31st trading. As it stands this year has brought substantial positive change for the cannabis industry in the U.S. and around the world. For one the number of states across America with some form of legal cannabis increased substantially. In addition, federal reform will be on the floor next year in the Senate and may be able to squeeze through the conservative body. Regardless we have seen growth in revenue in most leading cannabis companies in the U.S.
[Read More]
At the same time, Canada is experiencing growth from the derivatives market as cannabis 2.0 begins to make traction in the latter part of the year. Besides that, the U.N. has deemed cannabis as a medicinal drug and removed cannabis from the dangerous drug schedule it was before. Currently, Mexico is in the process of becoming one of the world's largest additions to the cannabis market. This is due to an upcoming vote that will legalize recreational use throughout the country. All signs in 2020 point to the possibility of growth for the cannabis industry in many aspects.
Are Pot Stocks A Good Investment For 2021?
With this in mind, the chances increase that an investment in leading marijuana stocks could mean gains for your portfolio. All things considered in most scenarios this would be the case but are cannabis stocks going to continue this upward trend in 2021? There's a possibility that some pot stocks could reassess some of the gains we've seen in December. At the moment most U.S. marijuana stocks are going into January 2021 trading slightly lower than the highs achieved in the month of December. In fact, many top U.S. marijuana stocks set new year-to-date highs earlier this month. As positive market sentiment continues due to the vaccine and stimulus package at least we end 2020 on a positive note.
Looking forward you can start adding the best cannabis stocks for 2021 to your watchlist. Usually finding these requires some in-depth research into a company's financial results and future business plans. In turn, you can come to a better understanding of the pros and cons of each investment on an individual basis. For the purpose of highlighting some of the options, investors have available in the marijuana stock sector let's take look at 2 pot stocks to watch with growth potential for 2021.
Marijuana Stock To Watch In 2021: Ayr Strategies Inc.
Ayr Strategies Inc. (AYRWF Stock Report) is an expanding vertically integrated, U.S. multi-state cannabis operator, focusing on high-growth markets. Currently, the company cultivates and manufactures branded cannabis products for distribution through its network of retail outlets and through third-party stores. Recently the Ayr announced an agreement to acquire Liberty Health Sciences Inc. (LHSIF Stock Report) for approximately $372 million. In detail, Liberty Health has 26 dispensaries located in the state of Florida at the present time and a cultivation facility in Gainesville. In addition, Ayr also acquired CannaTech in Pennsylvania last week for a total purchase consideration of $57.4 million. Each of these acquisitions shows Ayr's expansion and growth into new markets in the U.S.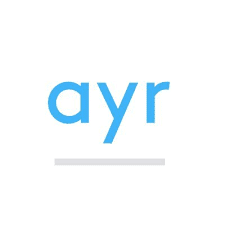 AYRWF stock has seen some momentum building in December climbing in the market by over 9%. At the present time, analysts believe AYRWF stock could have a 12-month forecast price target of $27.33. In general, this would be over 28% up from current levels. As Ayr increases its customer base with strategic acquisitions it could see substantial growth in 2021. With this in mind, AYRWF stock is a pot stock to watch heading into 2021.
Marijuana Stock To Watch In 2021: Greenlane Holdings, Inc.
Greenlane Holdings, Inc. (GNLN Stock Report) is the leading global platform for the development and distribution of premium cannabis accessories and lifestyle products. In essence, the company serves a global market with a customer base of over 11,000retail locations. As a powerhouse amongst brands, Greenlane provides services including product development, market entry strategies, customer service, direct-to-consumer fulfillment, and distribution. In 2020 Greenlane has made a strong recovery after it was negatively affected by the pandemic shutdowns. Actually, in its latest Q3 2020 financials core revenue expanded 36% to $32.3 million from the same period in 2019. Additionally, net sales grew 65% to $5.6 million in Q3 2020 compared to Q3 of 2019. In essence, the revenue growth is a good sign things are turning around for Greenlane and they could be heading in the direction of profitability in the next couple of years.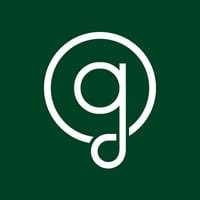 GNLN stock is up over 24% year-to-date and has increasing potential because of the growing cannabis derivatives market. As global markets begin to take hold look for Greenlane to expand on its accessory's products and brand distribution. As the year comes to an end GNLN stock has seen gains of 77% in the last three months. For this reason, GNLN stock is a cannabis stock to watch for 2021.
Happy New Year to all of our readers, here at Marijuanastocks.com we want to wish you a prosperous trading year in 2021. May all your trades be greener than the incredible hulk. And your positions run more than 1000% in the market next year.
[Read More]
---
MAPH Enterprises, LLC | (305) 414-0128 | 1501 Venera Ave, Coral Gables, FL 33146 | new@marijuanastocks.com