The U.S. Cannabis Market Now And In The Future
In today's trading leading marijuana stocks seem to be consolidating at current levels. Of course, with a few exceptions like TerrAscend Corp. (TRSSF Stock Report) which looks to be trying to get back to its high of $10.91 in the first week of December. And top ancillary marijuana companies like Innovative Industrial Properties Inc. (IIPR Stock Report) and GrowGenerations Inc. (GRWG Stock Report) also continue to gain in the market. In general, the U.S. cannabis industry is performing very well in 2020. In fact, an investment in cannabis stocks earlier in the year could have established substantial gains for investors.
[Read More]
Provided that current market trends continue to persist in December the future potential of cannabis stock investments should not be overlooked by investors. As the market recovers the cannabis industry is at one of the pinnacle points in its growth heading into 2021. While cannabis becomes more accepted globally and, in the U.S., the next five years could see the industry grow exponentially. In fact, the U.S. legal cannabis market is predicted by analysts to become a $35 billion market by 2025. Given that this would be more almost double the U.S. cannabis market's current sales of $19 billion in 2020. Because of this picking, the right marijuana stocks for your portfolio is an important part of the process.
Marijuana Stocks In December 2020
At the present time, many pot stocks to buy have reached their year-to-date highs earlier in December. Since the current market value is so high many cannabis investors are looking to smaller marijuana stocks to watch for gains. In essence, these companies have growth potential and could have a future market share in the expanding cannabis industry. While most marijuana stocks have traditionally displayed market volatility in recent months continued gains have been the dominant trend in price action. With this in mind, investors should start to use caution and do due diligence on a marijuana stock to buy before starting a position. Although things in the economy are looking much better and market optimism stemming from COVID-19 vaccines commencing there is still is a high rate of cases in the U.S. In the event further shutdowns are ordered across America the stock market could experience some turbulence.
In any case, right now cannabis investors are profiting from many of the leading pot stocks to buy in 2020. Not to mention that if anyone bought a top pot stock before November they are probably currently in a profitable position. For the purpose of researching cannabis stocks that have not received the notoriety of some of the more popular pot stocks. Let's look into 2 marijuana stocks that could hold possible gains for 2021.
Pot Stocks To Watch Now #1: Ayr Strategies Inc.
Ayr Strategies Inc. (AYRWF Stock Report) is a vertically integrated U.S. multi-state cannabis operator that focuses on high growth markets. In detail, the company manufactures branded cannabis products that are distributed through a network of retail outlets and third-party stores. Recently it has shown revenue strength in Q3 reporting with revenue up 61% to $45.5 million sequentially. In addition, Ayr is also reporting annual revenue and adjusted EBITDA run-rate of $182 million and $77 million. Generally, the company has adopted a scaled growth approach to its expansion, and it seems to be working. In reality, at the current moment, Ayr is showing growth and could be discussed amongst the top 10 U.S. marijuana stocks by market cap.  Additionally, the company has focused its growth in two states Nevada, and Massachusetts, and has now started expanding into Pennsylvania, Arizona, and Ohio.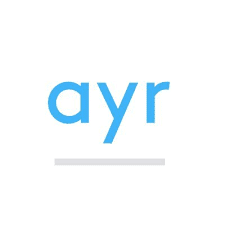 AYRWF stock has a 52-week high of $27.05 and is currently trading at $21.15 going into the close on December 16th. Recently analysts have forecast a price target of $ 27.33 for AYRWF an increase of over 28% from current levels. As the cannabis industry grows it seems Ayr is positioning to profit from the rapidly growing U.S. market. For this reason, AYRWF stock is a marijuana stock to watch for 2021.
Pot Stocks To Watch Now #2: Vireo Health International, Inc.
Vireo Health International, Inc. (VREOF Stock Report) is an American leading science-focused multi-state cannabis company. In essence, they are a physician-led organization that is focusing on providing best-in-class cannabis products. Generally, the company manufactures pharmaceutical-grade cannabis extracts and sells its products at company-owned and third-party dispensaries. Recently Vireo announced its 3rd quarter financial results with total revenue of $13.4 million an increase of 68% year over year. In detail, the company generated revenue in seven states during Q3 including Arizona, Maryland, Minnesota, and New Mexico. In fact, retail revenue was $9.9 million in Q3 2020 with greater patient enrollment and higher revenue per patient.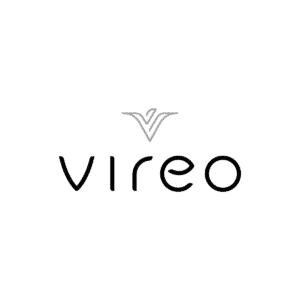 VREOF stock is up over 8% year-to-date and is currently trading at $1.18 going into power hour today. Recently analysts have given VREOF stock a forecast target price of $1.33 an increase of over 14% from current levels. Although Vireo currently only has a market cap of $121.83 million it seems to be growing rapidly in the U.S. emerging cannabis market. Because of this VREOF stock is a cannabis stock to watch for 2021.
[Read More]
---
MAPH Enterprises, LLC | (305) 414-0128 | 1501 Venera Ave, Coral Gables, FL 33146 | new@marijuanastocks.com