Momentum With U.S. Cannabis Stocks To Watch
Marijuana stocks have continued to add on to gains and upward momentum this week in December. In general, most pot stocks to watch are consolidating at current levels and some top performers like Innovative Industrial Properties Inc.(IIPR Stock Report) are still adding gains to shareholder's positions. But as these marijuana stocks reach the highs of the year and continue climbing it may be time to look for market value in other cannabis stocks. At the present time if you were investing in pot stocks earlier in the year chances are you currently have gains in the market. As a result, some cannabis investors are taking some profits at current levels. In reality, this is a strategy investors use to realize gains but also stay in the investment. In turn, they can use the capital to start other investments or add to other positions in the market.
[Read More]
Given that many U.S. marijuana stocks have continued to perform well in 2020 they probably are the best place to look for value. While some of the top cannabis companies have exceeded expectations some of the lesser-known pot stocks could still hold potential gains for 2021. In general companies like Cresco Labs Inc. (CRLBF Stock Report) are building a new base at current stock prices. In fact, cannabis industry leaders like Cresco are currently reporting record revenue and showing the potential to keep climbing. One thing that would be a substantial catalyst for the U.S. cannabis market is federal legalization.
American Legalization And The Growing Cannabis Market
Recently the House of Representatives passed the MORE Act which has measures to decriminalize cannabis and end federal prohibition in the U.S. But the bill might have a tougher time getting passed in a conservative-led republican senate. Even though Georgia will have a vote next month that could change the majority in the Senate current Senate leadership has no incentive to prioritize the bill. It's important to realize that a recent poll shows that 51% of Republicans in the Senate are in favor of passing the MORE Act and federally legalize marijuana. In essence, a federally legal U.S. would stimulate the American marijuana market for the next five years.
With the intention of finding the best marijuana stocks to buy for 2021, we can research companies with growth potential. For fear that some of these leading cannabis stocks are reaching highs in the stock price, we can look for market potential in up-and-coming marijuana companies. On the condition that current market trends persist into 2021, these could be the top pot stocks for market gains.
Marijuana Stocks To Watch For 2021 #1: Acreage Holdings, Inc.
Acreage Holdings, Inc. (ACRHF Stock Report) is a multi-state operator of cannabis cultivation and retail facilities in the U.S. The company has a national store brand The Botanist and a wide range of national cannabis products that are award-winning. Recently Acreage released its Q3 2020 financial results and it shows growing strength and revenue increases. In fact, the company is reporting revenue of $31.7 million a 42% increase year over year. In addition, Acreage is showing same-store sales growth of 36% making this the seventh consecutive quarter with double-digit same-store sales growth.
Another recent development is the company's announcement it has entered into a $12 million construction financing loan to complete the expansion of its Illinois cultivation and processing facility. In detail, the Illinois facility will produce dried flowers, oil extract products, and THC-infused beverages using licenses from Canopy Growth Corp (CGC Stock Report). As a matter of fact, this is in anticipation of the companies launching Canopy's THC beverages in Illinois and California summer of 2021.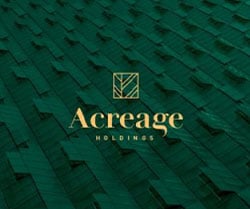 ACRHF stock is currently trading near its 52-week high of $3.50 and looks like it could continue pushing higher.  Recently some analysts have given ACRHF stock a price target of $8.43 an increase of over 200% from current levels. As Acreage continues to expand and prepare for its part in releasing Canopy's products in the U.S. 2021 could be a year for rapid growth in the company. For this reason, ACRHF stock is a marijuana stock to watch for gains in 2021.
Marijuana Stocks To Watch For 2021 #2:  Harvest Health & Recreation Inc.
Harvest Health & Recreation Inc. (HRVSF Stock Report) is a vertically integrated cannabis company and multi-state operator in the U.S. Recently the company released 3rd quarter 2020 revenue of $61.6 million up 86% sequentially. In addition, Harvest increased its 2020 revenue target from $215-220 to more than $225 million. Also important is how the company has cut net losses to $2.1 million from $39.1 million years over year. Currently Harvest. Owns and operates 37 retail locations across seven states. Including 15 dispensaries in the growing state of Arizona. In essence, Harvest is well-positioned to take advantage of the growing cannabis market in the U.S. and especially in Arizona.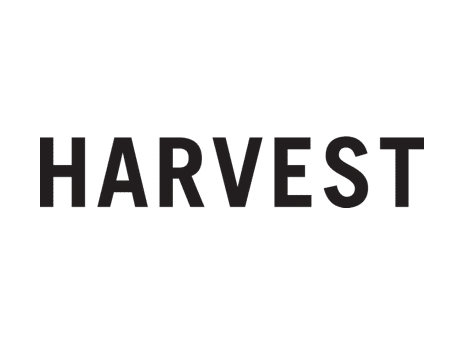 HRVSF stock has a 52-week of $3.64 back in January and is down almost 40% year-to-date at the present time. Currently, analysts gave HRVSF stock a price target of $3.10 an increase of almost 62% from its current stock price. Because Harvest is well-positioned to grow from the emerging cannabis market it's a candidate for your cannabis watchlist. With this in mind, HRVSF stock is a pot stock to watch for 2021.
[Read More]
---
MAPH Enterprises, LLC | (305) 414-0128 | 1501 Venera Ave, Coral Gables, FL 33146 | new@marijuanastocks.com