2 Marijuana Stocks To Buy Or Sell In 2021?
In the current cannabis industry, it can difficult to tell which marijuana stocks to buy are worth watching and which aren't. This difficulty stems from two main factors. The first and most obvious one what is currently happening in the market that may impact trading. Although the year started out filled with potential, very quickly things went south back in march. Currently, some cannabis stocks have not fully recovered from the crash back in March. Because of this, many investors began to lose confidence in some of the leading marijuana stocks.
[Read More]
But, a few months after, we find ourselves at a tipping point in this pandemic. Although throughout the past few months marijuana stocks have found more upward momentum. We have begun to witness many leading cannabis stocks show bullish gains. For example in Q3 2020 many top cannabis stocks posted record-breaking earnings creating more positive sentiment in the market. Although it's not realistic to expect these bullish gains to continue forever, it does show that we may be seeing some more stability in the industry.
Some factors that may shift the market downward stems from inherent issues in the cannabis market. Issues such as increasing the taxes on cannabis have shifted how pot stocks function in an industry where the legislation does not support it. Yet with the potential passing of the MORE Act better cannabis legislation is closer than ever before. But, as we move forward it seems as though the market is shifting toward the future. The hopes are that this change can alter the future of the cannabis market for the better. Below we will go over 2 marijuana stocks that are looking to embrace this change in the cannabis industry heading into 2021
Marijuana Stock Watchlist
Sundial Growers Inc. (SNDL Stock Report)
Jushi Holdings Inc. (JUSHF Stock Report)
Top Marijuana Stocks To Watch Right Now: Sundial Growers Inc. (SNDL)
Over the last few months, Sundial Growers Inc. has become popular marijuana stock to watch by many investors. Although down from the beginning of December over all the company has been moving up in the market. From the end of October to December 14th has been trading up in the market. During this time SNDL stock went up in trading by over 250%. Because of this price movement, many people are keeping watch on this recent top gainer. Headquartered out of Cannada Sundial Growers Inc. is a cannabis company that would be considered more of pure-play marijuana stock.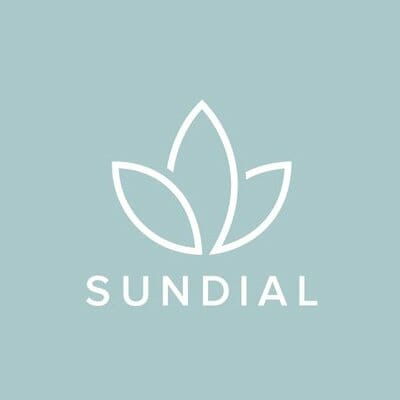 This is because the company grows high-grade cannabis using a state of art indoor setup. In recent news, the company announced they have received the green light to transfer the listing of its common shares to the Nasdaq Capital Market. The company has 6 months to increase its minimum bid price to above $1.00 and has to stay there for 10 consecutive business days. Or before June 26th, 2021. If they happen to achieve this the company will continue to trade on the Nasdaq. Furthermore, this will eliminate the risk of possibly being delisted.
Top Marijuana Stocks To Watch Right Now: Jushi Holdings Inc. (JUSHF)
Recently Jushi Holdings Inc. is a marijuana stock that has gained more notoriety in the market. Jushi Holdings Inc. is one of the handful of vertically integrated MSO cannabis companies. The company streamlines its entire process from seed to sale. Jushi has its own retail locations where they sell their own products of award-winning cannabis brands. One of the Jushi missions is to provide consumers with consistent high-quality cannabis products. In recent news Jushi Holdings announced they will be collaborating with Holistic Industries, to bring Garcia Hand Picked to cannabis users in Santa Barbara.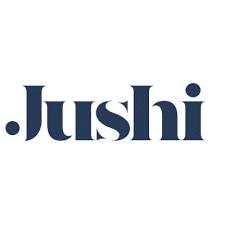 "We're excited to pay homage to the legacy of Jerry Garcia, the counterculture icon and frontman of the psychedelic rock band, the Grateful Dead," said Jushi Creative Director Andreas Neumann. "Garcia Hand Picked products, merchandise and accessories resonate Garcia's values and beliefs, many of which are not only relevant, but continue to be echoed across the cannabis movement today."
Juhsi Holdings s another marijuana stock that found its rising in the market for most of the 2020 year. In fact, JUSHF was one of the many marijuana stocks that after the crash back in March reached new consecutive highs. If you look at Jushi's growth rate from the crash in March to now the increase is quite large. From March 16th to December 14th JUSHF has increased in trading by over 420%. Also just going back a week from December 14th JUSHF stock is almost up 3%. As mentioned before this type of price movement is the kind of growth that turns stocks like these into buys. However whether or not to buy is always up to the individual trader. Yet with JUSHF stock continuing its momentum it's no wonder why some analysts have listed Jushi Holdings as marijuana stock to watch for 2021.
---
MAPH Enterprises, LLC | (305) 414-0128 | 1501 Venera Ave, Coral Gables, FL 33146 | new@marijuanastocks.com