Happy 420 For Cannabis Investors In 2022
Are you looking for top marijuana stocks on 420? The term was coined in the '70s by high school students in San Rafael, California, and is considered a day of celebration for cannabis users across the globe. As the cannabis industry continues expanding more Americans are on the side of the federal legalization of marijuana. In 2022 more than two-thirds of the US population now believe cannabis should be legalized federally.
This week New Jersey is expected to open its recreational market on April 21st subsequently missing one of the largest sales days for the cannabis market. This year according to Akerna the legal market in the US is expected to see $130 million in sales on April 20th. In fact, this figure is 16% above the $111 million in 2021 the largest sales day in history. In general, leading cannabis companies across the US have continued to expand across the American market. Most have delivered strong 2021 revenue growth that could continue to flourish this year as well.
As cannabis consumers across the world celebrate 420 there are currently a few obstacles that remain for the cannabis industry to truly flourish. At the present time, cannabis use is still federally illegal and considered a schedule one dangerous narcotic. Specifically, the House has attempted numerous times to send federal marijuana legalization legislation to the Senate where they continue to knock down every attempt. Now once again the House has passed the MORE Act and the SAFE Banking Act for its 2022 attempt.
US Pot Stocks And Investing In Cannabis
Regardless of the current delays in getting legislation passed the cannabis industry is doing well at the state level. But due to delays with federal cannabis reform most top marijuana stocks are trading near their lowest levels on 420. For the past few years, US MSOs have become the largest revenue producers in the global cannabis market. These lows could be an opportunity for new retail investors to establish positions in the cannabis sector at lower price points.
[Read More] Marijuana Stocks To Watch Today On 420
Before investing in pot stocks, it's important to do your own research on a company. Looking into a company's financials and press releases can allow you to find the top performers in the sector. As we celebrate a happy 420 for cannabis consumers across the globe let's look at the best 420 cannabis stocks for your watchlist this week.
Best US Marijuana Stocks To Watch For 420
Trulieve Cannabis Corp. (OTC: TCNNF)
Ayr Wellness Inc. (OTC: AYRWF)
Verano Holdings Corp. (OTC: VRNOF)
Trulieve Cannabis Corp.
Trulieve Cannabis Corp. is a high-performing cannabis corporation with operations in 11 states and the largest market share in the cannabis industry in Florida. The company opened its 113th dispensary in the state in March. Harvest Health & Recreation Inc. was acquired, and revenue is expected to reach $1.2 billion by 2021. With 162 retail outlets, the company is now the industry leader in the United States. In addition, the corporation has a cultivation and processing capacity of 4 million square feet. Trulieve has received a production license in Georgia, allowing the company to extend its footprint in the Southeast cannabis industry. The business also launched its first dispensary in Massachusetts, setting the framework for future growth. On February 15th the company acquired a 64,00 sq. ft. cultivation facility in Phoenix increasing its production capacity in the southwest hub.

Trulieve released Live Diamonds, a hydrocarbon extraction product that is the first of its kind in Florida, on January 10th. Trulieve had a record year in 2021, with sales of $938.4 million, up 80% year over year, and quarterly revenue of $305.3 million, up 36% sequentially. As a result, the company earned $566.1 million in gross profit in 2021, with a gross margin of 60.3 percent. Trulieve also made an adjusted gross profit of $621.4 million in 2021, with an adjusted gross margin of 66.2 percent. In addition, the company reported $18.0 million in net income and $123.4 million in adjusted net income, which excludes $105.4 million in non-recurring compensation, the fair value of inventory step-up, and transaction, acquisition, and integration charges primarily related to the Harvest Health & Recreation Inc. acquisition. In 2021, the company opened 84 dispensaries, extending its presence by 112%.
TCNNF Stock Performance
TCNNF stock closed on April 19th at $18.21 up 4.66% for the trading day. Currently, the stock has a 52-week price range of $16.99-$44 and is down 29.99% year to date. According to analysts at CNN Business TCNNF stock has a 12-month average price target of $52.21 per share. In this case, this represents an upside of 186.72% from its last trading price of $18.21.
[Read More] Best Ancillary Marijuana Stocks To Buy Now? 3 To Add To Your Watchlist Before May
Ayr Wellness Inc.
Ayr Wellness Inc. is a large-scale cannabis company based in Florida. The company now has 45 dispensaries in Florida, with a total of 62 sites around the country. Herbal Remedies Dispensaries, LLC was also purchased, allowing the company to enter the Illinois market. Ayr has been granted temporary permission to sell adult-use cannabis in Massachusetts dispensaries. The Kynd premium flower made its debut in Arizona in October. In Pennsylvania, the company has launched its sixth associated functioning dispensary. Ayr received permission to open its 86,000-square-foot growing and processing plant in Arizona in December. The company finalized the acquisition of Levia Cannabis-Infused Seltzer on February 15th, marking a significant stride forward in the industry.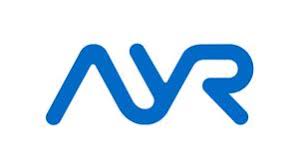 On March 17th, the company announced its fourth-quarter and full-year 2021 results. In the fourth quarter, AYR reported $111.8 million in revenue, up 16 percent year over year, and $26.1 million in Adjusted EBITDA. In addition, for the fiscal year 2021, the company anticipates $357.6 million in sales and $98 million in Adjusted EBITDA. AYR also announced a $13.8 million US GAAP operating deficit in the fourth quarter and $56 million for the full year of 2021. On March 25th, AYR announced the launch of Entourage Vape Offerings in Florida.
AYRWF stock closed on April 19th at $9.89 down 18.85% in the last month of trading. Currently, the stock has a 52-week price range of $9.40-$31.87 and is down 34.85% year to date. According to analysts at Tip Ranks AYRWF stock has a 12-month average price target of $30.40 per share. In this case, this would represent an upside of 207.38% from the last price of $9.89.
[Read More] Best Marijuana Penny Stocks To Buy In April? 3 To Add To Your List Right Now
Verano Holdings Corp.
Verano Holdings is a multi-state cannabis corporation that provides legal marijuana products to its customers. The company sells high-quality cannabis products under a variety of brand names. Verano presently operates 95 dispensaries in 15 states, as well as 12 manufacturing and processing facilities. In Florida, the corporation operates 43 dispensaries, giving it a significant presence in the state. Zen LeafTM and MÜVTM, the company's retail brands, operate dispensaries that serve both medicinal and adult-use customers. In October, the company established a drive-through dispensary on Flamingo Road in Las Vegas. Verano purchased two Connecticut dispensaries, Carin Nature, LLC and Pharmaceutical Solutions, Inc., in December.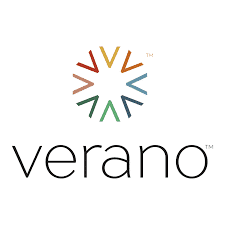 On March 18th, the company announced the launch of two more dispensaries in Florida.  Verano just purchased TerraVida and The Healing Center. Because of the transaction, Verano now owns six dispensaries in Pennsylvania and has received clearance to establish three more. Earlier this year, the business opened a flagship dispensary in Pittsburgh with a four-lane drive-through. Revenue for the third quarter of 2021 was $207 million, up 106 percent from the previous year, according to the business. Additionally, gross profit increased by 33% sequentially to $133 million, or 64% of revenue, on an unadjusted basis. In Q3, Verano expanded its reach by opening seven additional dispensaries throughout its core markets. The companies Zen Leaf Elizabeth and Lawrence dispensaries are said to be ready to welcome New Jersey recreational use cannabis customers on April 18th.
VRNOF Stock Performance
VRNOF shares closed at $8.49 on April 19th, down 1.18% in the last five trading days.  Currently, the stock has a 52-week price range of $8.12-$21.10 and is down 32.51% year to date. According to analysts at Tip Ranks VRNOF stock has a 12-month average price target of $29.91 per share. This would represent an increase of 252.30% from its last trading price of $8.49.
---
MAPH Enterprises, LLC | (305) 414-0128 | 1501 Venera Ave, Coral Gables, FL 33146 | new@marijuanastocks.com