Top Pot Stocks To Trade With Cannabis Stocks Down
Are top marijuana stocks on your watchlist for 2022? For more than a year, the best cannabis stocks to buy have experienced a downtrend that has established new lows in 2022. One of the main reasons for this downtrend is the delays with US federal cannabis reform. Although we have seen renewed attempts to pass federal marijuana legalization many cannabis investors are skeptical lawmakers will change federal policy this year.  But last week US representatives introduced bipartisan legislation to prepare for federal cannabis legalization.
In general, the PREPARE Act could establish a transparent process for the federal government to achieve effective regulation of the cannabis market after the end of prohibition. This bill would establish a new Senate commission the Commission on the Federal Regulation of Cannabis which would develop the framework for the regulation of cannabis based on the regulations that currently govern alcohol. Also, important last week Senate Majority Leader Chuck Schumer pushed back his introduction to the CAOA until August. For cannabis investors, this is another blow to the already beat-down cannabis sector and leading cannabis companies. It seems Schumer has made little progress since he showed a draft of the legislation almost a year ago.
With so much uncertainty in the US cannabis industry, many investors have begun trading top cannabis stocks on a short-term basis. In Specific some active traders use day trading and swing trading methods to produce gains in the volatile cannabis market. In general, some cannabis investors are trading marijuana penny stocks to produce short-term profits as the cannabis sector experiences significant price swings.
How To Invest In Cannabis Stocks With Current Volatility
For those unfamiliar with penny stocks, these are any stocks that trade under the $5 price point. Because of the lower price points, cannabis investors can establish larger positions with less capital. This allows them to produce gains with smaller movements in the price action. For this type of trading, investors use chart patterns and technical indicators to establish the best entry points for their trades. In general, this gives them a higher probability to produce gains in the short term by identifying support and resistance levels on a chart.
[Read More] Top Marijuana Stocks To Buy? 3 Cannabis Companies To Watch Right Now
Before investing it's important to do your due diligence on a company and investigate press releases and financial results. This will help you find the companies that have the most investor interest and volume in the market. As we start a new week the war in Ukraine and inflation concerns continue to affect the overall market. Let's look at 3 top marijuana penny stocks to add to your list for possible short-term holds in the market.
Best Marijuana Penny Stocks For April 18, 2022
Jushi Holdings Inc. (OTC: JUSHF)
Planet 13 Holdings Inc. (OTC: PLNHF)
Acreage Holdings, Inc. (OTC: ACRHF)
Jushi Holdings Inc.
Jushi Holdings Inc. is a cannabis and hemp corporation in the United States with a rising presence in the medical and recreational marijuana markets. The company's main purpose is to develop a portfolio of branded cannabis and hemp-derived goods for the US market. Jushi operates 39 dispensaries in the United States under the BEYOND/HELLO brand. Jushi also has 31 retail licenses in the US, and its national cannabis dispensary brand, Beyond/Hello, is expanding both online and in-store. In April the company completed the acquisition of NuLeaf Inc. expanding its vertically integrated operations in Nevada.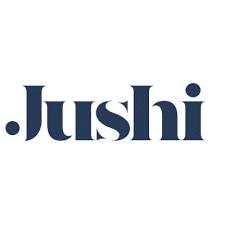 In March Jushi delivered its fourth quarter and full-year 2021 results with Q4 revenue of $65.9 million. Additionally, full-year 2021 revenue grew to $209.3 million an increase of 159% year over year. Also, important adjusted gross profits grew to $92.1 million and produce a net income of $25.3 million. Adjusted EBITDA came in at $16.9 million or 8% of revenue. In 2021 the company expanded its cannabis footprint to seven states and secured a $100 million senior secured credit facility from a portfolio company of SunStream Bancorp Inc.
JUSHF stock closed at $3.00 on April 14th up 7.14% in the last month of trading. Currently, the stock has a 52-week price range of $2.65-$7.49 and is down 7.69% year to date. According to analysts at Tip Ranks JUSHF stock has a 12-month average price target of $5.45 per share. In this case, this represents an upside of 81.81% from its last trading price of $3.00.
[Read More] New Jersey Marijuana Stocks To Watch Next Week
Planet 13 Holdings Inc.
The Planet 13 superstore, which is now California's largest dispensary complex, opened in 2021 in Orange County. The company is based in Nevada, and its cultivation, production, and dispensary activities on the Las Vegas strip have won awards. On the Las Vegas strip, Planet 13 is known for its 112,000-square-foot Superstore dispensary. Planet 13 currently has the world's two largest superstore dispensaries. The Medezin shop has also opened, which is a smaller version of the company's main store that combines a larger shopping space with a small dispensary. On March 2nd, the business completed the vertically integrated purchase of Next Green Wave in California.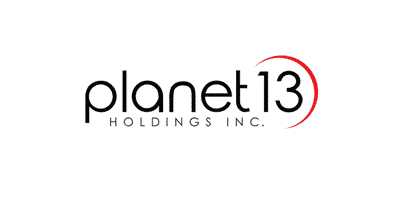 In March the company delivered its fourth quarter and full-year 2021 financials with Q4 revenue of $29.9 million up 48% year over year.  Additionally, in Q4 20221 Planet 13 sustained a net loss of $5.1 million compared to a net loss of $18.2 million in Q4 2022. In addition, full-year revenue grew to $119.5 million an increase of 70% from 2020. As a result, the company sustained a full-year net loss of $19.5 million down from a net loss of $25 million in 2020. Planet 13 has also completed all the necessary steps to receive a Florida Cannabis License.
PLNHF stock closed on April 14th at $2.26 down 3.83% in the past five trading days.  Currently, the stock has a 52- week price range of $1.88-$7.27 and is down 23.65% year to date. According to analysts at CNN Business PLNHF stock has a consensus price target of $3.75 per share. In this case, this forecast represents an upside of 65.79% from its last trading price of $2.26.
[Read More] Best Marijuana Stocks To Watch Next Week As New Jersey Begins Recreational Cannabis Sales
Acreage Holdings, Inc.
Acreage Holdings, Inc. is a cannabis producer and retailer with locations across the US. If the ban in the United States is repealed, Acreage is working on a relationship with Canopy Growth Corporation (NASDAQ: CGC) that might lead to a purchase. The availability of land may now facilitate Canopy's entry into the US market. Both New York and New Jersey have vast geographical expanses, and their burgeoning markets might experience explosive expansion in the coming years. Acreage has the maximum number of dispensaries permitted in New Jersey, and it intends to complete its growing facility there as well. The corporation acquired cultivation, processing, and retail operation in Ohio in October.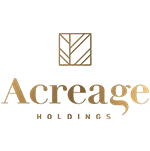 Acreage reported fourth-quarter and full-year 2021 results, with total consolidated sales of $188.9 million, up 65 percent from the previous year. Additionally, the full-year gross margin grew to 51% in 2021, with a full-year adjusted EBITDA of $24.6 million. Consolidated revenue in Q4 2021 was $58.1 million, up 84 percent year over year. Important Acreage also recently received a $150 million loan facility from AFC Gamma, Inc. (NASDAQ: AFCG) to further boost its expansion objectives.
ACRHF stock is trading at $1.41 on April 14th up 6% in the last month of trading. The stock has a 52-week price range of $1.17-$5.80 and is down 16.07% year to date. According to analysts at Cantor Fitzgerald ACHRF stock has a price target of $4.30-$7 per share. In this case, this would represent an increase of up to 396.45% from its last trading price of $1.41.
---
MAPH Enterprises, LLC | (305) 414-0128 | 1501 Venera Ave, Coral Gables, FL 33146 | new@marijuanastocks.com