Top Cannabis Stocks In April Right Now And US Federal Marijuana Legalization
Top marijuana stocks continue trading near lows established to start 2022 as another delay with federal cannabis reform is announced during the long weekend. On Thursday Senate Majority Leader Chuck Schumer announced he is changing the CAOA's formal introduction to August. Previously the Senator announced he would introduce the legislation this month and is extending its timeline to continue to work out provisions with many different Senate committees and federal agencies.
In 2021 Schumer released a draft of the bill and has continued trying to gain support from lawmakers in the Senate on both sides. At the present time, the odds could still be stacked against him with the Democrat's slim majority in the Senate and not all Democrats supportive of the legislation. This could affect top cannabis stocks in next week's trading which have seen some momentum since the passing of the MORE Act in the House. Ultimately the delays with US cannabis reform have caused significant declines in pot stocks since 2021.
Without federal cannabis reform or SAFE Banking for cannabis companies, it could be a while before top marijuana stocks are able to make a move higher from these lower trading levels. In March many leading cannabis companies delivered strong revenue growth for 2021 and have continued to expand across new markets. With New Jersey expecting to begin recreational sales next week we could see a spike in top cannabis stocks to buy.
How To Invest In Cannabis Stocks In 2022
Although most of the US MSOs that are directly involved in the New Jersey market may not see the gains the Canadian cannabis stocks may experience in the long term they may be better investments. For this reason, many cannabis investors have been trading Canadian cannabis stocks for short-term trades and then putting these profits in top US marijuana stocks for long-term positions as they trade at lower price points.
Before investing in top cannabis stocks, it's important to do your own research on these companies. Looking into a company's financials and press releases can help you find the best-performing companies to invest in. They can also help you find pot stocks that could have momentum due to recent press releases. Additionally, many cannabis investors use chart patterns and technical indicators to identify the best entry points for their positions. This allows them to put themselves in positions with a higher probability of gains. As we head into a long weekend let's look at 4 top marijuana stocks to add to your watchlist for next week.
[Read More] 3 Top Canadian Marijuana Stocks To Watch On The Nasdaq In April 2022
Best Marijuana Stocks To Watch Mid-April
Leafly Holdings, Inc.
Leafly Holdings Inc., a prominent online cannabis discovery marketplace and resource for cannabis users, announced in February that its common stock, LFLY, recently began trading on the NASDAQ. In specific, Leafly is one of the most reputable websites for locating and buying cannabis goods from licensed, legal retailers all around the world. Over 125 million people use Leafly each year to learn about cannabis and place online orders with local merchants. Through advertising and technical services, the company's comprehensive tools assist customers in making educated purchasing decisions and enable cannabis businesses to acquire and keep loyal clientele.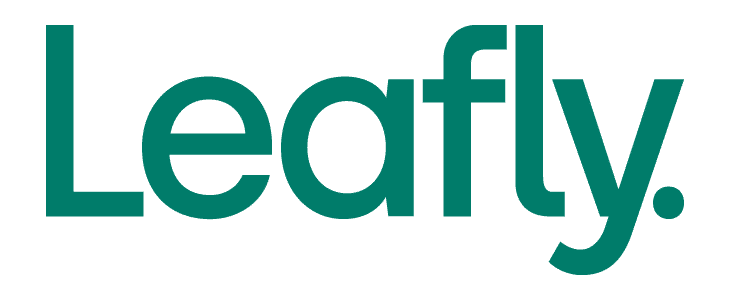 On February 23rd, the business issued cannabis employment research, finding that the legal cannabis industry is the most prolific job creator in the US. According to the study, the cannabis industry sold roughly $25 billion in products in 2021 and created more than 100,000 new jobs. According to the poll, the cannabis business now employs over 428,000 people, with 1.5-1.75 million estimated to be employed once the legal cannabis market in the United States reaches full capacity. The company delivered Q4 and full-year 2021 results in March with full-year revenue of $43 million up 18% year over year. In addition, total net retail accounts grew to 5265 an increase of 44% over 2020.
LFLY Stock Performance
LFLY stock closed on April 14th at $10.01 up 7.63% in the past five trading days. Currently, the stock has a range of $5.27-$11.58 and is up 50.35% in the past month. According to analysts at CNN Business LFLY stock has a median price target of $12 per share. In this case, this would represent an upside of 20.12% from its last trading price of $10.01.
[Read More] Looking For Long-Term Cannabis Stocks To Buy? Top Marijuana Stocks To Invest In 2022
OrganiGram Holdings Inc.
OrganiGram Holdings Inc. is a well-known cannabis and cannabis-based product company in Canada. The company is recognized for generating high-quality marijuana that may be used medically as well as recreationally. To increase its position in the global cannabis sector, Organigram is developing its international business ties. The company's wholesale cannabis delivery business, as well as its online sales, are fast-growing. SHRED'ems Gummies is a high-quality addition to Organigram's SHRED product line. Furthermore, the Edison JOLTS are the first flavored THC ingestible extracts with a high THC level to be released in Canada.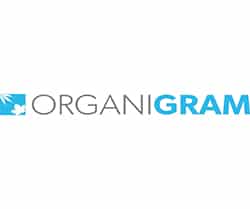 On April 12th the company released its Second quarter fiscal 2022 results with gross revenue of $43.9 million an increase of 128% from Q2 F2021. As a result, OrganiGram achieved a positive adjusted EBITDA of $1.6 million two quarters ahead of its expectation. In Canada, the company reached an 8.2% market share in February 2022 locking in the number 3 position among licensed producers. Also, important OrganiGram launched 18 new products which include expansions to the SHRED'ems gummies and Edison Brand bringing its total number of core SKUs in the market to 69.
OGI Stock Performance
OGI stock is closed at $1.74 on April 14th an increase of 17.57% in the past five trading days. The stock has a 52-week price range of $1.27-$3.52 and is up 25.36% in the last month. According to analysts at CNN Business OGI stock has a 12-month median price target of $2.37 per share. In this case, this would represent an upside of 35.84% from its last trading price of $1.74.
[Read More] Top Marijuana Stocks To Buy Right Now In 2022?
Verano Holdings Corp.
Verano Holdings is a multi-state cannabis company that provides customers with legal marijuana products. Under numerous brand names, the company provides high-quality cannabis products. Verano now has 95 dispensaries, as well as 12 production and processing facilities, across 15 states. The company has 43 dispensaries in Florida, providing it a sizable foothold in the state. The business's retail brands, Zen LeafTM and MÜVTM, run dispensaries that cater to both medical and adult-use consumers. The startup opened a drive-through dispensary on Flamingo Road in Las Vegas in October. In December, Verano acquired two Connecticut dispensaries, Carin Nature, LLC and Pharmaceutical Solutions, Inc.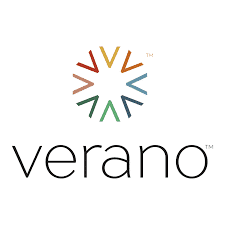 The company announced the opening of two additional dispensaries in Florida on March 18th. In addition, TerraVida and The Healing Center were recently acquired by Verano. Verano presently owns six dispensaries in Pennsylvania and has gotten approval to open three more because of the agreement. The company established a flagship dispensary with a four-lane drive-through in Pittsburgh earlier this year. According to the company, revenue for the third quarter of 2021 was $207 million, increasing 106 percent over the previous year. In addition, on an unadjusted basis, gross profit climbed by 33% sequentially to $133 million, or 64% of revenue. Verano increased its footprint in Q3 by launching seven new dispensaries throughout its primary areas. The companies Zen Leaf Elizabeth and Lawrence dispensaries are said to be ready to welcome New Jersey recreational use cannabis customers on April 18th.
VRNOF Stock Performance
VRNOF shares closed at $8.65 on April 14th, down 5.50% in the last five trading days.  Currently, the stock has a 52-week price range of $8.81-$21.10 and is down 31.27% year to date. According to analysts at Tip Ranks VRNOF stock has a 12-month average price target of $29.90 per share. This would represent an increase of 245.80% from its last trading price of $8.65.
[Read More] Are Marijuana Stocks A Buy Before Possible Cannabis Reform? 3 To Watch In April
TerrAscend Corp.
TerrAscend is a cannabis company that cultivates and sells medicinal and adult-use cannabis in Canada and the United States. The company is a major cannabis operator in the United States, with operations in Pennsylvania, New Jersey, and California. TerrAscend is a Maryland-based cannabis cultivation and processing corporation with operations in Canada. The company specializes in the development and distribution of hemp and cannabis-derived goods, as well as artisan cannabis edibles. TerrAscend has launched a Kind Tree-branded product line in Maryland. The Maryland facility already produces 15 strains of flower under the Kind Tree label, and it will soon add vapes and half-gram pre-rolls to the mix.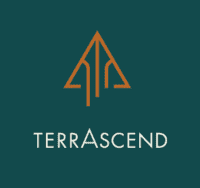 On March 16th, the company reported Q4 and full-year earnings for 2021, with net sales of $210.4 million, up 42 percent year over year. For 2021, the company recorded gross profit margins of 56.1 percent and Adjusted EBITDA of $65.6 million. The company made $49.2 million in revenue in the fourth quarter, with gross profit margins of 42.3 percent. In addition, the Adjusted EBITDA margin in the fourth quarter was 24.2 percent. The acquisition of Gage Growth Corp. (OTC: GAEGF). in Michigan, which was completed on March 10th, was finalized in September. TerrAscend announced Ziad Ghanem's appointment as president and chief operating officer on January 5th. On April 11th the company announced the acquisition of Allegany Medical Marijuana Dispensary. This expands its retail footprint to 27 dispensaries nationwide.
TRSSF Stock Performance
TRSSF stock closed at $5.60 on April 14th down 4.60% in the last five days of trading. Currently, the stock has a 52-week price range of $4.59-$12.00 and is up 19.91% in the last month. According to analysts at Tip Ranks TRSSF stock has a 12-month average price target of $8.73 per share. In this case, this would represent an upside of 55.94% from its last trading price of $5.60.
---
MAPH Enterprises, LLC | (305) 414-0128 | 1501 Venera Ave, Coral Gables, FL 33146 | new@marijuanastocks.com